Kate Winslet Practically Begged For Her 'Titanic' Role
Kate Winslet is a talented English actress who has worked in everything from period dramas to futuristic thrillers. Winslet has received numerous accolades from her peers and is widely regarded to be one of the greatest living actresses.
Although she has appeared in a wide variety of film projects, Winslet is undoubtedly best known for her role in the epic drama Titanic, opposite Leonardo DiCaprio. Winslet became a superstar after the film was released, and although it is hard to imagine anyone else playing the role of Rose, Winslet had to work hard to secure the role, as she revealed in a 2016 interview. 
How did Kate Winslet become a star?
Winslet was born in England in 1975. Winslet's family was very artistic, and her father as well as her grandparents worked as actors. She found herself drawn to that same world when she was very young, and as a child, she performed in a variety of stage plays, gaining valuable experience. By the late eighties, Winslet was ready to pursue a career in television and made several appearances in various BBC shows. 
In 1994, Winslet made her big screen debut when she appeared in the Peter Jackson film Heavenly Creatures. Winslet received critical acclaim for her performance and it led to a slew of roles in other projects, including the 1995 film adaptation of the Jane Austen classic, Sense and Sensibility. Winslet appeared in a few other movies over the next couple of years but failed to find the one role that would allow her to achieve true stardom — at least, until she found out about production on the movie Titanic. 
Kate Winslet went to great lengths to secure her role in 'Titanic'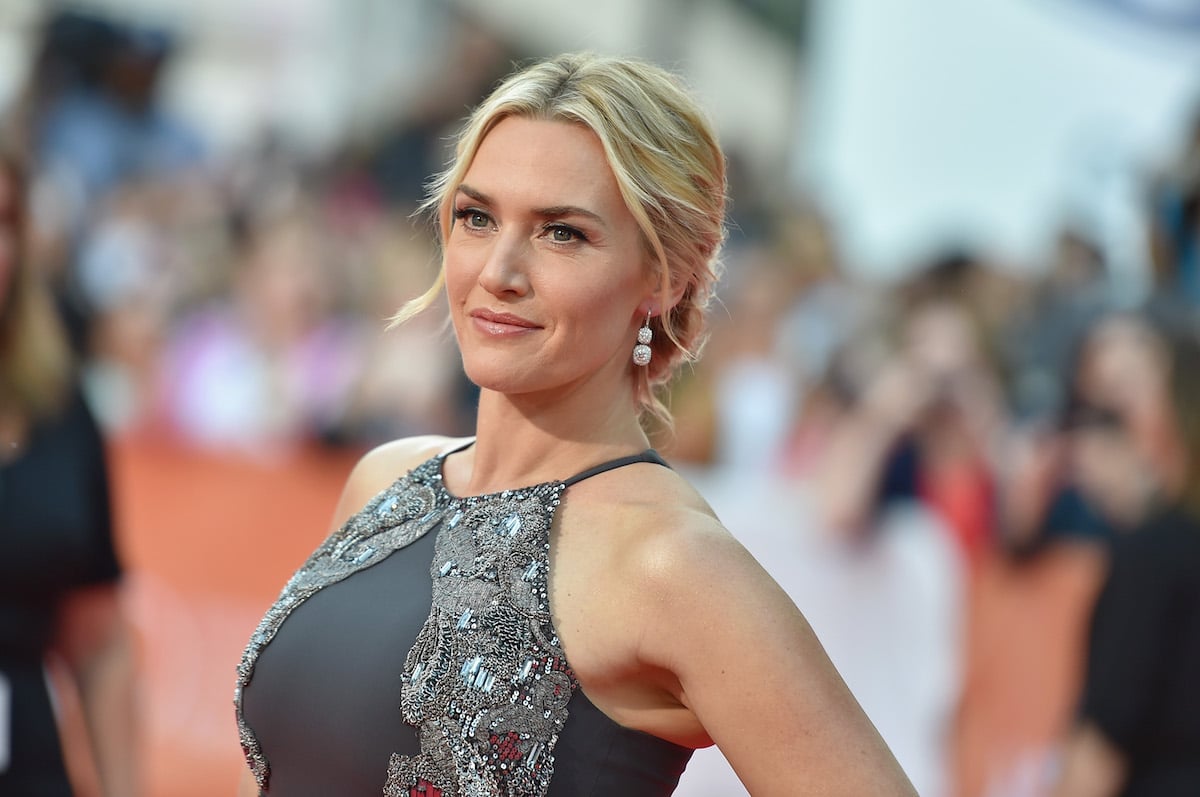 In a 2016 interview, Winslet revealed that when James Cameron was casting for Titanic, Winslet wasn't quite a big enough star to convince the established director to cast her in his big-budget movie. Winslet stated that after she read the script, she was so overcome with emotion that she determined to star in the film — and ultimately, stopped at nothing to get Cameron on board. 
She admitted that she got Cameron's phone number through his agent and called him directly, telling him: "'I just have to do this, and you are really mad if you don't cast me.'" Cameron finally agreed to let Winslet do a screen test, but the up and coming actress wasn't taking any chances.
Three days after the screen test, she sent Cameron a bouquet of roses with a note that read "from your Rose." Needless to say, Winslet's winning ways landed her the part, and she was cast as Rose DeWitt Bukater. 
Kate Winslet has won multiple awards
Titanic ultimately became one of the biggest motion pictures of all time, breaking countless box office records. To this day, audiences are thrilled by the story and the epic scale of the film.
As for Winslet, she became a huge star after the film was released, and has gone on to appear in films such as Finding Neverland, Revolutionary Road, Eternal Sunshine of the Spotless Mind, and The Reader. She has been nominated for numerous Academy Awards and won in 2008, for her performance in The Reader. She has also scored a coveted Emmy Award and a Grammy Award. 
Winslet has worked on other projects in addition to her film roles, including television miniseries and audiobooks. In her personal life, she tends to remain low-key, and stays off of social media in order to focus on her family and her work.
It seems likely that Winslet will continue to make waves in the entertainment industry for years to come — and without the tenacity that she displayed in the early years of her career, she might never have been able to experience such incredible stardom.