Kate Winslet Refused To Star in 'Titanic' Unless Leonardo Dicaprio Agreed To Play Jack
Kate Winslet is known for her wildly ambitious persona. When she wants something, she will stop at nothing until she gets it. And when it came to getting Leonardo DiCaprio to star alongside her in Titanic, the British star had to push incredibly hard to get him in the film. Winslet had to do a lot of convincing in order to persuade DiCaprio to star in Titanic with her.
As Winslet best puts it, "I'm going to persuade him to do this. Because I'm not doing it without him, and that's all there is to it," she says. "I will have him."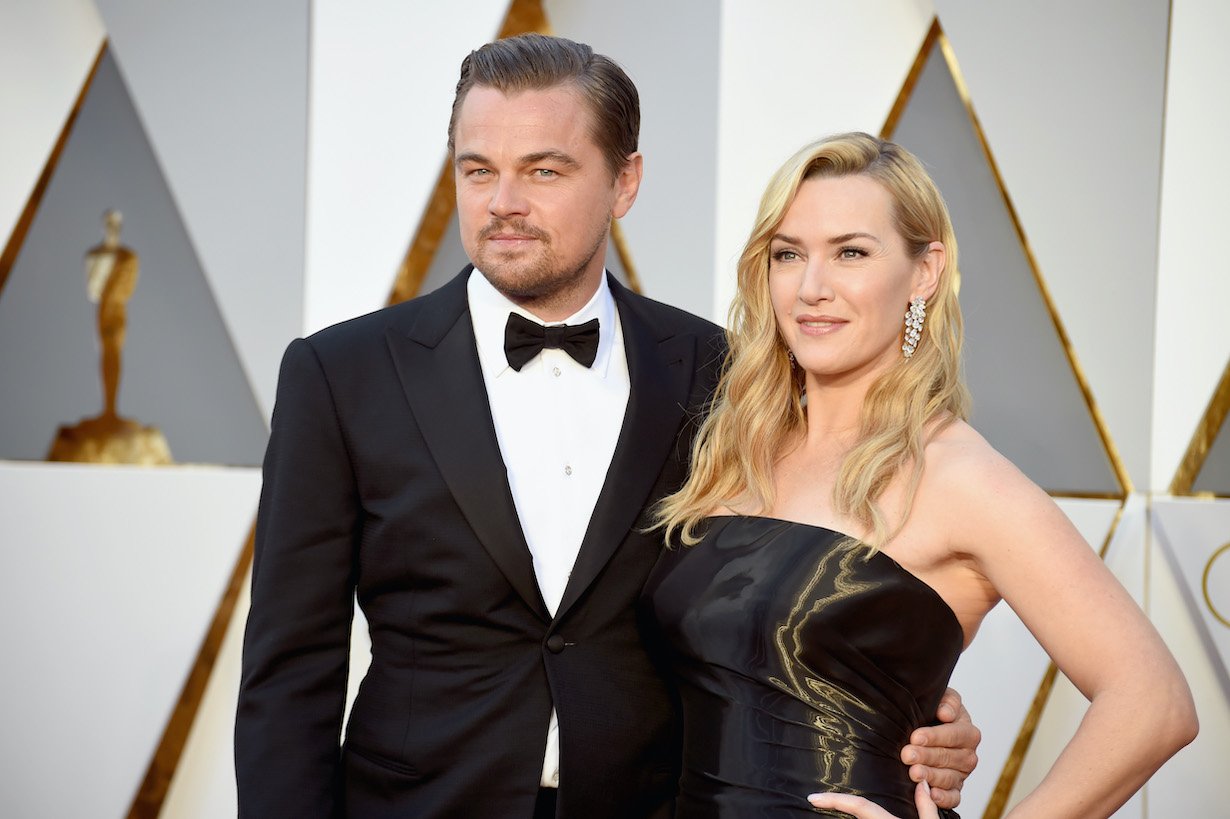 Leonardo DiCaprio and Kate Winslet share a brother-sister type of relationship
As much as Titanic fans desperately wish Winslet and DiCaprio would embody their on-screen characters, the two share a much more platonic relationship in real life.
DiCaprio has described Winslet as being "one of the guys." And according to Winslet, any sort of romance shared between the two of them would feel like "incest." 
"When tabloids tried to do the matchmaking work of turning the friendship into something sexier, Winslet says she and DiCaprio would read the gossip items and laugh," says Rolling Stone. "Just the notion of that was insane," says Winslet. "it would have been absolutely like incest. I have the relationship with Leo that all the women in the world would envy," she says, referring to their friendship.  
Kate Winslet wasn't going to star in 'Titanic' unless Leonardo DiCaprio did too
According to Winslet, she tells Rolling Stone that she wouldn't be involved in Cameron's film unless DiCaprio agreed to do it with her. She would go out of her way to convince DiCaprio into agreeing to the movie, despite DiCaprio's initial hesitation.
Remarkably, the actor didn't want to star in Titanic at first. Despite the film practically heightening his fame to a whole other level, DiCaprio had his doubts about playing Jack. According to the actor, he didn't want to be branded as a "teen heartthrob" anymore. Considering he just starred in Romeo + Juliet, he was worried Titanic would brand him as another Hollywood "Pretty boy," rather than a serious actor. 
Yet with heavy persistence, Winslet practically pressured DiCaprio into snagging the role. Rolling Stone reveals,
"When DiCaprio waffled about signing to play Jack, and both actors were at the Cannes Film Festival, Winslet discovered where DiCaprio was staying, slipped out of a press junket and collared him in his hotel room.

'I was thinking: I'm going to persuade him to do this, because I'm not doing it without him. And that's all there is to it,' she says. 'I will have him. Because he is f***ing brilliant. He's a f***ing genius, and that was absolutely why." 
Kate Winslet and Leonardo DiCaprio love to goof around on set
Winslet says in her Rolling Stone interview, that she and DiCaprio were "the goofy ones on set."
The two would continuously try to make each other laugh by pulling all kinds of pranks. And as it turns out, their goofiness remained intact over a decade later. Both DiCaprio and Winslet starred together in the 2008 drama, Revolutionary Road. And although the movie is quite dark, the actors couldn't help but crack up while filming a particularly devastating scene. 
"In the middle of filming a confrontation scene over breakfast, Leo and I became completely hysterical," Winslet says, according to The Guardian. "We had to laugh, or else we were going to cry."