'Titanic': Why Kate Winslet Was 'Scared' of Hollywood After Making Hit Movie With Leonardo DiCaprio
Kate Winslet had been in several acting projects prior to playing Rose in Titanic, but she really reached Hollywood stardom after the 1997 James Cameron film. In the movie, Winslet acted opposite Leonardo DiCaprio, playing fictional star-crossed lovers Rose DeWitt Bukater and Jack Dawson who fell in love on the famous ship struck by real-life tragedy. But Winslet's experience following Titanic was not one of immediate bliss. The British actor was "scared" of Hollywood after the movie introduced her to global fame.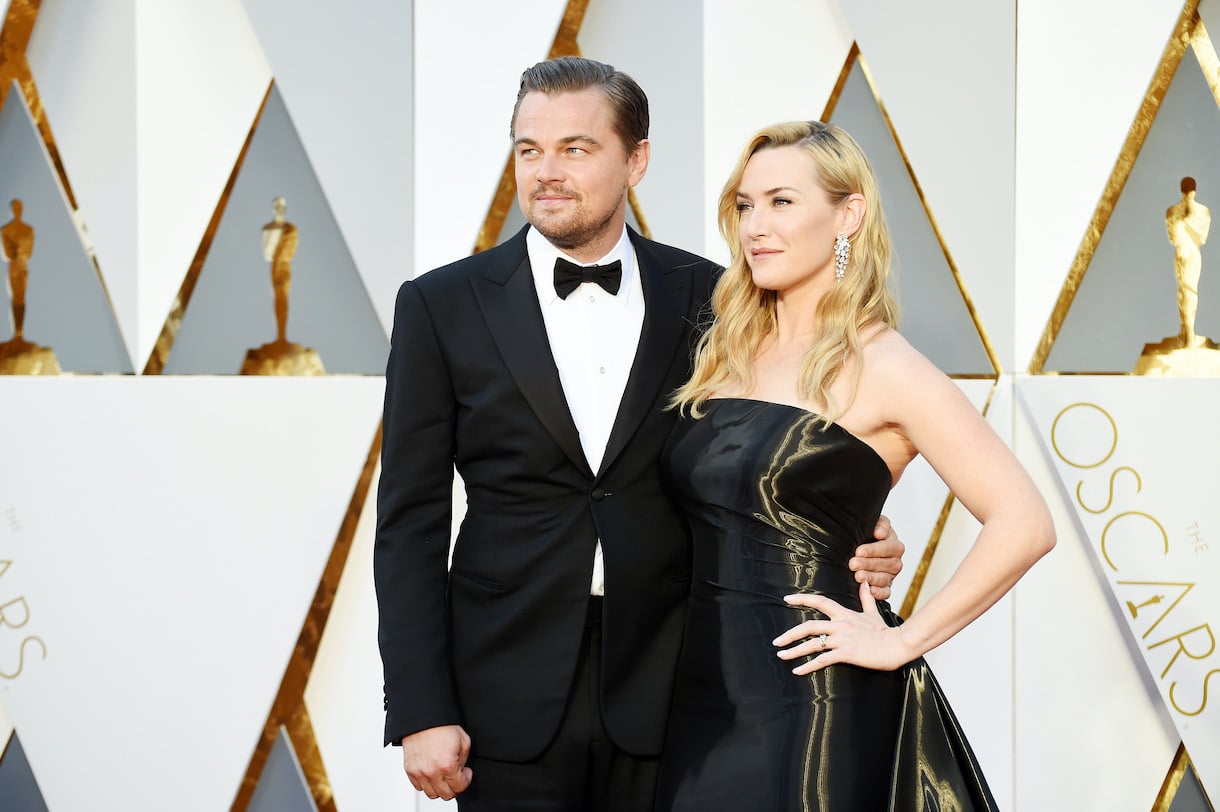 Leonardo DiCaprio intimidated Kate Winslet before 'Titanic'
Winslet got an Academy Award nomination for Best Supporting Actress in Sense and Sensibility (1996) prior to Titanic. But she still felt intimidated by her co-star, DiCaprio, who already had begun to make his own mark in Hollywood.
In a roundtable interview with the Los Angeles Times, Winslet opened up about her feelings going into Titanic. She had seen her upcoming co-star in What's Eating Gilbert Grape (1993) and The Basketball Diaries (1995), which showed off DiCaprio's innate acting talent at a young age.
"So it was like, 'Oh, my God, I'm Kate from Reading,'" Winslet told the Los Angeles Times. "I was the overweight girl who would always be at the end of the line. And because my name was a 'W,' sometimes I wouldn't even get in the door of the audition because they'd run out of time before the 'Ws.' And I was in Titanic. It's mad."
The impact of 'Titanic' was monumental in Hollywood
Winslet's performance as Rose in Titanic was impressive enough to Hollywood that the actor secured her second Academy Award nomination. She received a 1998 Academy Award nomination in the Best Actress category but did not win.
The movie itself earned a whopping 11 Academy Awards in 1998, including Best Picture, per Oscars.org. Titanic, undoubtedly expensive to make in terms of effects with a budget of $210 million, brought in $2.2 billion in box office revenue, per The Hollywood Reporter.
But while Titanic itself made an indisputable mark on the entertainment industry, that begged the question: Where did Winslet fit into Hollywood after it?
Why Hollywood scared Kate Winslet after making 'Titanic'
In the Los Angeles Times roundtable interview, Rashida Jones asked Winslet why she opted for more indie movies following Titanic as opposed to more blockbusters.
"The honest answer is I was scared of Hollywood," Winslet replied. "A big, scary place, where everyone had to be thin and look a certain way. And I knew that I did not look that way or feel like I fit there, so if I was ever going to belong, I had to earn my place. And to me, I hadn't earned it."
Winslet then said, "Titanic might have been a fluke." Even though Winslet had received critical acclaim for roles before Titanic, she still felt unsure whether she belonged.
"I had this feeling of 'maybe that was just luck,'" Winslet admitted. "When I became a mother at 25, all of that stuff evaporated completely. Then two years after [daughter Mia] was born, I was asked to do Eternal Sunshine [of the Spotless Mind]. I do believe that was a huge turning point in my career, because from then on people suddenly went, 'Oh, she can do that?!'"
Winslet starred in Eternal Sunshine of the Spotless Mind in 2004 alongside Jim Carrey. She plays Clementine Kruczynski, love interest opposite Carrey's Joel Barish. Joel undergoes a procedure to eliminate his relationship with Clementine from his memory. She snagged another Best Actress Academy Award nomination in 2005 for this role.
Winslet pursued a more "indie" career path in Hollywood after Titanic, but she has continued to find success in the industry. Per IMDb, Winslet currently has five projects in production for 2021 and onward.