Kate Winslet Was Told To 'Settle for the Fat Girl Parts' in Hollywood
Kate Winslet is one of the most successful actors of our time. Yet before finding fame and fortune, she was severely bullied by her peers. Not only did her classmates taunt her for wanting to be an actor, but her teachers did as well. They told the Titanic star that she wouldn't be able to make it in Hollywood unless she was willing to play "fat girl parts."
Yet because of Winslet's determination, she refused to listen to those negative comments. Now, she has over seven Oscar nominations under her belt, and continues to thrive as an actor.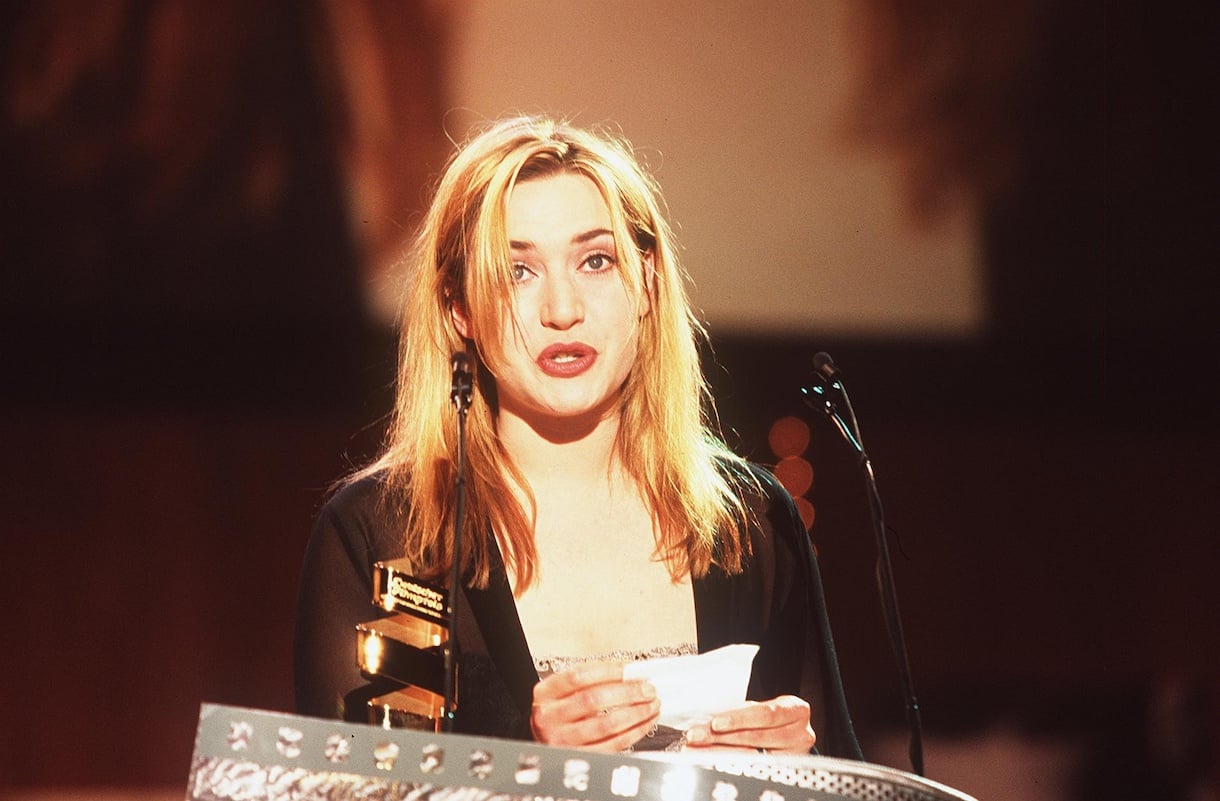 Kate Winslet was told she'd never make it in Hollywood
Winslet bore the brunt of bullying as a child because she wanted to be a star. Her peers laughed at her, saying that it would never happen because she didn't look like a standard Hollywood beauty in their eyes. Because she was overweight as a child, kids would tease her and say she didn't belong on the red carpet due to her size.  
"I had been bullied at school," Winslet confessed at a U.K. charity event (Via Vanity Fair.) "They called me Blubber. Teased me for wanting to act. Locked me in the cupboard. Laughed at me."
And as Winslet told Vanity Fair in 2008, she couldn't fathom being a celebrity when she was younger because none of the actresses looked like her.
"I was fat," she told the magazine of her younger years. "I didn't know any fat famous actresses, and I just did not see myself in that world at all, and I'm very sincere. You know, once a fat kid, always a fat kid. Because you always think that you just look a little bit wrong or a little bit different from everyone else. And I still sort of have that."
Kate Winslet's teacher told her not to act because she would only be cast as a 'fat girl'  
RELATED: Kate Winslet Thinks Jack Could Have Lived at the End of 'Titanic'
It turns out, Winslet's younger peers weren't the only ones bullying her for her weight. According to the actor, her teacher also said that Winslet would never make it in Hollywood unless she succumbed to "fat girl parts."             
"When I was younger, when I was 14, I was told by a drama teacher that I might do OK if I was happy to settle for the fat girl parts," Winslet said, according to The Guardian. "So what I always feel in these moments is that any young woman who has ever been put down by a teacher, by a friend, by even a parent, just don't listen to any of it. Because that's what I did – I kept on going, and I overcame my fears and got over my insecurities."
Kate Winslet's passion for acting led her to stardom
RELATED: Leonardo DiCaprio Reveals His Favorite On-Screen Kissing Partner
According to Winslet, she refused to "lock away her dream." Instead, she actively "fought back" to become the actor that she always wanted to be. "I had to ignore the negative comments and I had to believe in myself," she said.
Winslet continued: "I had to choose to rise above it all, and I had to work hard. You have to be indestructible to do what you love and believe that you are worth it. And sometimes that's the hardest part."
And fortunately, her fight to achieve her wildest dreams came true.
"One day, I was cast as Rose in Titanic," Winslet said. "The most unlikely candidate—Kate from the sandwich shop in Reading—suddenly acting in one of the biggest movies ever made! You can be from anywhere, and you can do anything, believe it. It is possible to overcome your fears."