Kate Winslet's Over Award Shows and Press Junkets
Kate Winslet's starred in many films throughout her career and walked lots of red carpets. But the Oscar winner's over award shows and promoting movies with "great big" press junkets. She also wouldn't mind skipping the fancy clothes and high heels either.
Kate Winslet's an award-winning actor
Winslet's been working steadily ever since the 1997 blockbuster, Titanic. Come award show season it's not unusual to hear her name mentioned. Often a nominee, she's also taken the stage to accept some of the most prestigious awards in Hollywood. 
After five nominations, Winslet became an Academy Award winner in 2009 for her performance in The Reader. The same year she came away from the Golden Globes with not one but two wins. One for The Reader and another for Revolutionary Road. Today, the 45-year-old actor is a one-time Oscar winner and a four-time Golden Globe winner. 
Kate Winslet's over the 'hoopla' that comes with award shows and promoting movies
Speaking to Vanity Fair in September 2020, Winslet discussed the coronavirus and how it's changing the entertainment industry.
"Just experiencing the little bit of press that I have been doing to support Ammonite … I love not getting into those f*cking dresses and those f*cking shoes," she said. "All the money. It's always really pained me, the money that gets wasted on colossal, great big junkets: flying journalists, actors, glam squads all over the world. Why the h*ll is any of that important? If I cared what I looked like, I would have put makeup on right now."
"It's always been so baffling to me—the hoopla and the wasted money that could be better put to making more independent films, number one, or building f*cking classrooms," she added.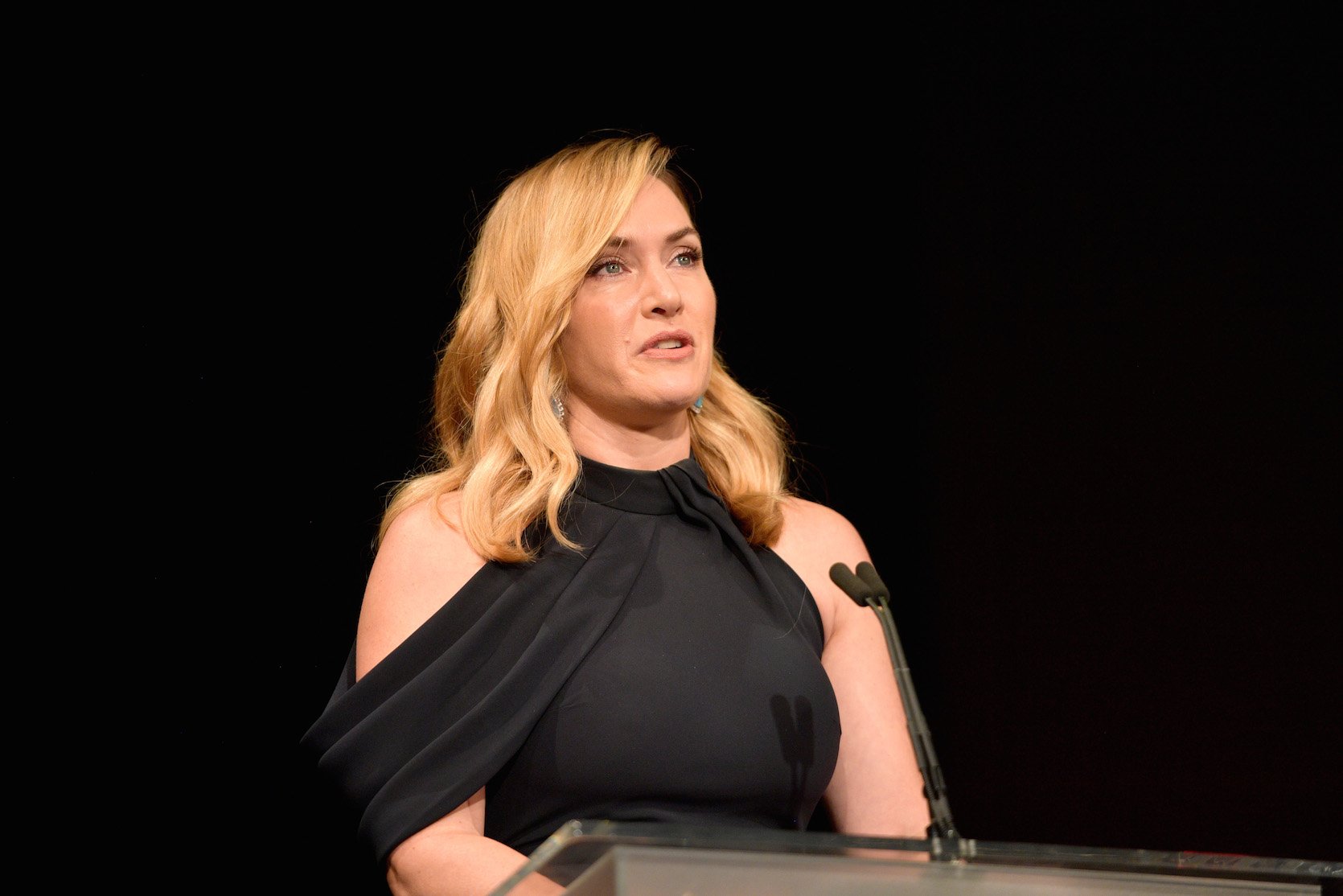 She continued, saying she can still promote a movie without getting on a plane. 
"We're still able to do all the things that need to get done without pumping biofuels into a beautiful, beautiful fading world," she said.
The same goes for award shows.
"The dresses, the stress, the dress fittings … It's so stressful, and I know that sounds like, 'Oh, here goes Kate Winslet talking about how stressful it is to do dress fittings for award shows.' But it is stressful," she said. "I don't like having to squeeze my hot-and-bothered mum-on-the-school-run body randomly into a red carpet dress that I'm never going to wear again."
"The money that's wasted on it. The hours and stress that people pour into these things. The incredible artists who make these dresses are wonderful, but to make something that's only going to be worn once," she added, noting she's decided to "repeat dresses."
Kate Winslet currently has multiple movies in the works
Winslet may be over award shows and flying all over the world to promote movies but she hasn't stopped acting. According to IMDb, she has three movies slated to premiere in 2021 or 2022, including Mare of Easttown, Naya Legend of the Golden Dolphin, and Avatar 2.
Winslet also has two projects she's gearing up for. First is the Lee Miller biopic, Lee. She's set to play the title character based on Miller's life as a Vogue model turned war correspondent. Second is Fake!, a film about the real-life story of Jen McAdam and the OneCoin Ponzi scheme.