Katey Sagal 'Rebel' TV Series Episode 7 Recap 'Race'
Here's the recap of Katey Sagal 'Rebel' TV Series Episode 7 'Race' which dug deeper into the lengths some people will go to win a case.
So many things happened in the Katey Sagal Rebel TV Series Episode 7, "Race," so viewers need a quick recap. Annie "Rebel" Flynn Ray Bello continues her fight against Stonemore and the faulty heart valves. Against Rebel's wishes, Julian Cruz (Andy Garcia) tries a new source to help find proof that the heart valve is defective.
Meanwhile, after private investigator Lana (Tamala Jones) was run off the road by Angela Foyer (Sharon Lawrence), she investigates her further. Cassidy (Lex Scott Davis), Rebel, and Grady Bello (John Corbett) help Ziggy (Ariela Barer) fight for her friends who were unjustly expelled from high school.
[Spoiler alert: This article contains spoilers from Rebel TV Series Episode 7.]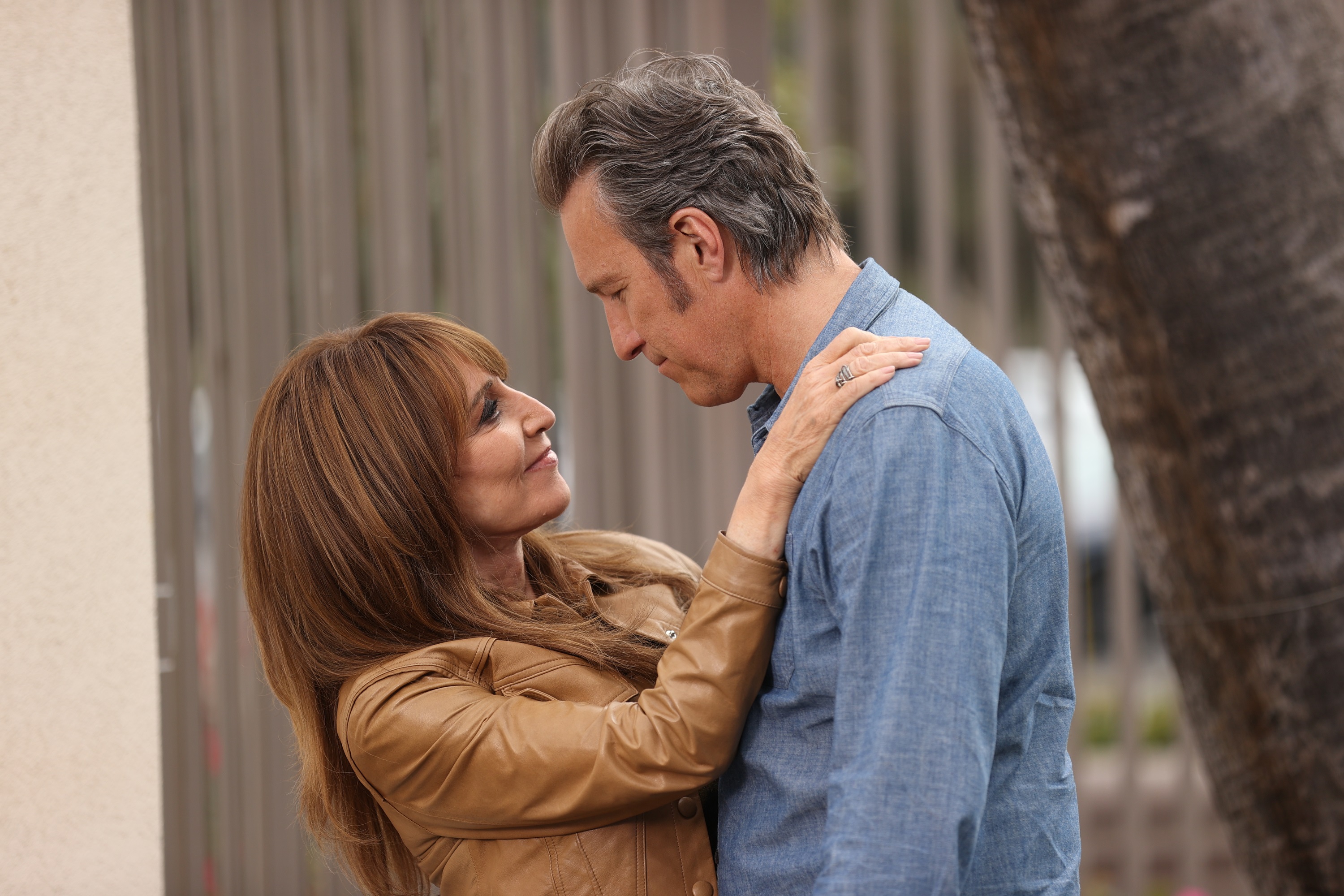 'Rebel' TV Series Episode 7 Recap: Cruz wants to exume his dead wife
When Rebel TV Series Episode 7 began, Cruz invited his daughter, Carmen, and son, Matteo, to breakfast to ask them to exume their mother's body to retrieve Sharon's heart valve.
Rebel flashed back to a time when Sharon begged her to make Cruz date and get out of the house. Sharon made her promise to make her family choose "joy" and stop mourning her.
His children did not like the idea at all; however, they gave Cruz their blessing.
Rebel TV series episode 7 recap: Ziggy
Ziggy's friends, Mallory and Bianca were expelled for getting into a fight after a Varsity volleyball game. However, they were also the only Black and Latina girls on the team, and the only two expelled. Rebel lied to the athletic director to get him to the firm with the girls and their parents.
Then her daughter, Cassidy (who is a lawyer) came to question the coach. He defended his actions, claiming that the girls displayed unsportsmanlike conduct. However, he didn't see the fight. Cassidy threatened to have his olympic metal stripped unless he listened to the girls point of view. The man finally agreed to reverse his recommendation and fight to make the situation right.
Luke Chapman can't live down the inappropriate video
Later in Rebel TV series Episode 7, Cruz and Benji Ray (James Lesure) square off in court. Benji's associate, Luke Chapman (Sam Palladio) began to explain the settlement that Stonemore offered. However, the judge couldn't listen to him because she was too busy figuring out where she saw him before. It was the video that his girlfriend sent to his entire contact list. The judge can't get past it. Benji also can't get past the video and moves Luke down to second chair on the Stonemore case.
'Rebel' TV Series Episode 7 Recap: Stonemore 5K Fun Run
Rebel asked the athletic director, Victor Gibson, to run the Stonemore 5K Fun Run so that he could get a medal and get on the stage. Luckily, he was a former Olympic runner and placed first in the run. He invited the girls Volleyball team onto the stage since he dedicated his win to them. Ziggy took the microphone and asked for any tips anyone had about the faulty heart valve. The plan worked (of course) and someone came forward to tell Rebel the chemist who helped develop the valve was ready to talk.
Rebel drove to Sharon's grave just in time to prevent Cruz from exuming her body. They plan to, hopefully, get everything they need to know from the Stonemore chemist.
Lana searches for Angela
After Angela ran Lana off the road, she ended up in the hospital with a concussion and some bruises. Her brother, Benji, swore he knew nothing about Angela or what she had planned to do. However, he was worried about his sister so he tried to help her track down Angela.
At the end of Rebel TV series Episode 7, Angela and Lana had a discussion. Angela insisted that the two women were alike in their private investigator roles. The woman insisted she was going to blow up Rebel's whole world. Then she dropped a massive secret. Apparently Grady has an eight-year-old son with a woman named Allison Watson.
We will find out more when the Katey Sagal Rebel TV series returns to ABC on June 3, 2021.