Katherine Heigl Says 'It Was Hard' to Love 'Knocked Up,' Calling Film 'A Little Sexist'
Since 1992, Katherine Heigl has made a name for herself in the movie industry. The former model turned celebrity has both impressed and frustrated those that she is on the set with. However, no one can deny that throughout her career, she has been the person many fans want to see in romantic comedies and more.
Some of Heigl's most popular performances have been Grey's Anatomy, The Ugly Truth, and Knocked Up. Therefore, it is a surprise to find out that she says, "It was hard" to love Knocked Up, calling the film, "a little sexist."
Katherine Heigl's response to 'Knocked Up'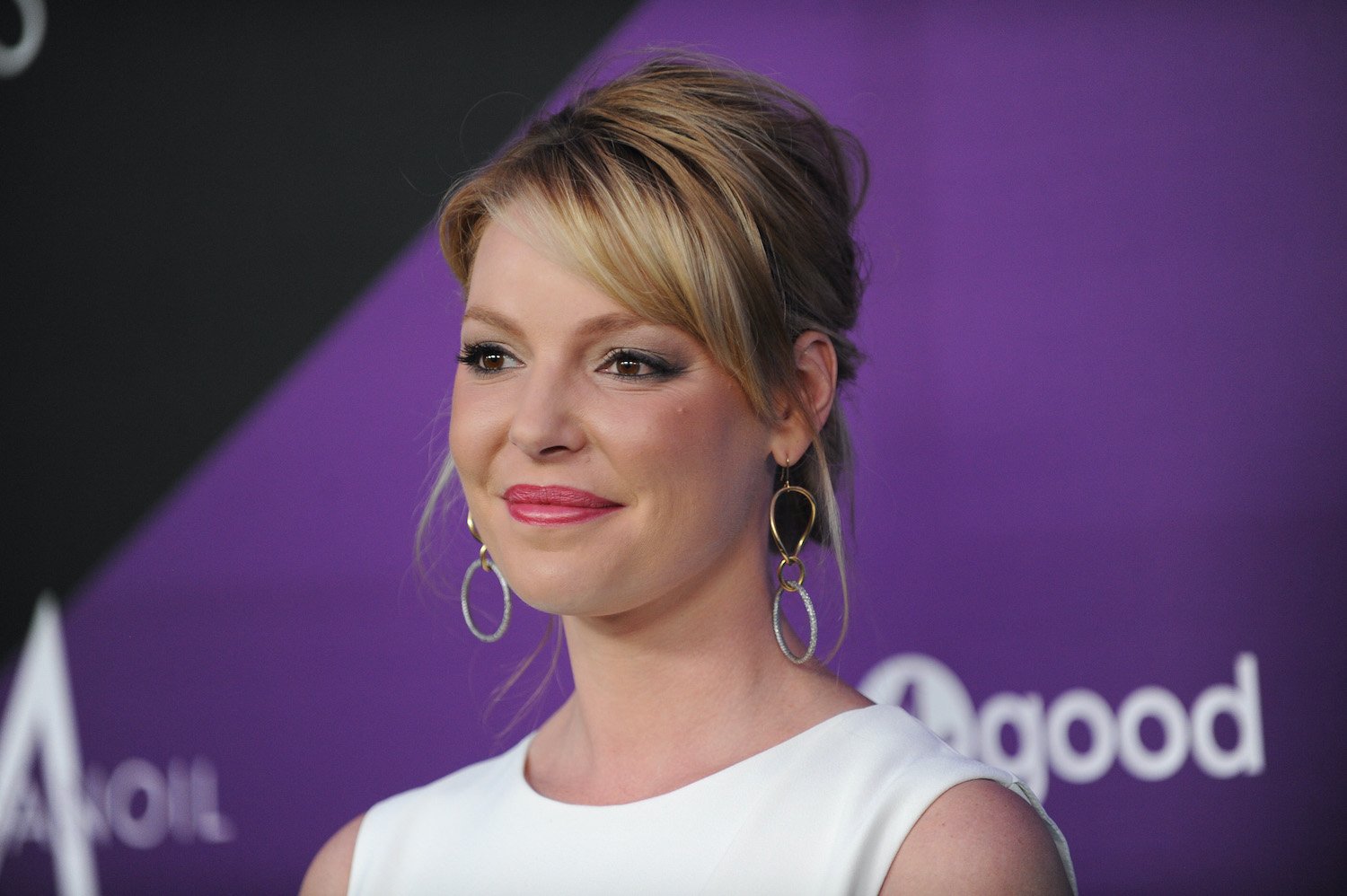 The buzz around Hollywood is that Heigl is difficult to work with for directors or fellow actors. Therefore, it isn't a surprise to learn that she told Vanity Fair in 2008 that she had some personal problems with the movie Knocked Up.
The 27 Dresses actor has called the movie a little sexist and expressed that she felt it paints women as shrews, humorless and uptight, while the men are painted as "lovable, goofy, fun-loving guys."
She went on to further express, "I'm playing such a bitch; why is she being such a killjoy? Why is this how you're portraying women? Ninety-eight percent of the time it was an amazing experience, but it was hard for me to love the movie."
In April 2016, Heigl expressed a slightly different view of the movie, calling her character judgmental, uptight, and controlling. It was during this time, several years after the movie's release and that original statement, that she said, "I liked the movie a lot. I just didn't like me."
What was so sexist about 'Knocked Up'?
Knocked Up was released in 2007 and paired Heigl with Seth Rogen, Paul Rudd, and Leslie Mann. Judd Apatow directed it.
In the movie, Alison Scott (Heigl) has a one-night stand with Ben Stone (Rogen). She is a reporter in Los Angeles, and he is an immature slacker who works on a celebrity porn website with his roommates.
After their one night of drunken bliss, they discover they are very different people and go their separate ways. Their plan is never to see one another again.
A few weeks later, she discovers she is, in fact, "knocked up." She informs him, and ultimately, they decide to make it work for the baby.
Throughout their time of "trying to be together," Alison constantly questions his commitment to it. She doubts that they have what it takes to make it work, which is compounded by her sister's unhappy relationship. She calls it quits, even though he is claiming that he wants it to work.
It all works out for the two, but it is a long, uphill climb for them that culminates in the birth of their daughter.
'Knocked Up' isn't the first time Heigl criticized a set
Heigl made no secret of the fact that she regretted her role in the movie Knocked Up. However, this isn't the only time that Heigl expressed her opinion of a set that she was on and not happy with.
Her most public display of her opinion was her withdrawal from an Emmy nomination for Grey's Anatomy after Season 4 because she didn't feel that they gave her the material to warrant her nomination. This did not sit well with Shonda Rhimes, creator of Grey's Anatomy.
There are rumors that Heigl has asked to be paid up to $3 million to be in the movie Valentine's Day, and that she took legal action against a drugstore chain that used her image in its social media advertising campaign.
When all this began, Heigl was at the top of her game. Once labeled difficult, she ended up at the bottom of the list, and it has caused her to suffer with her mental health.
RELATED: 'Firefly Lane': What Is Katherine Heigl's Net Worth After Being Blacklisted From Hollywood?