Katheryn Winnick Admits It's Been an 'Adjustment' Going From 'Vikings' To 'Big Sky'
Katheryn Winnick, known for her six successful years in History's Vikings, had become synonymous with the drama series. However, she's now in ABC's new series Big Sky, and she plays a very different character this time around. She recently admitted in an interview that going from Vikings to Big Sky has been an "adjustment."
Katheryn Winnick played Lagertha in 'Vikings' for six seasons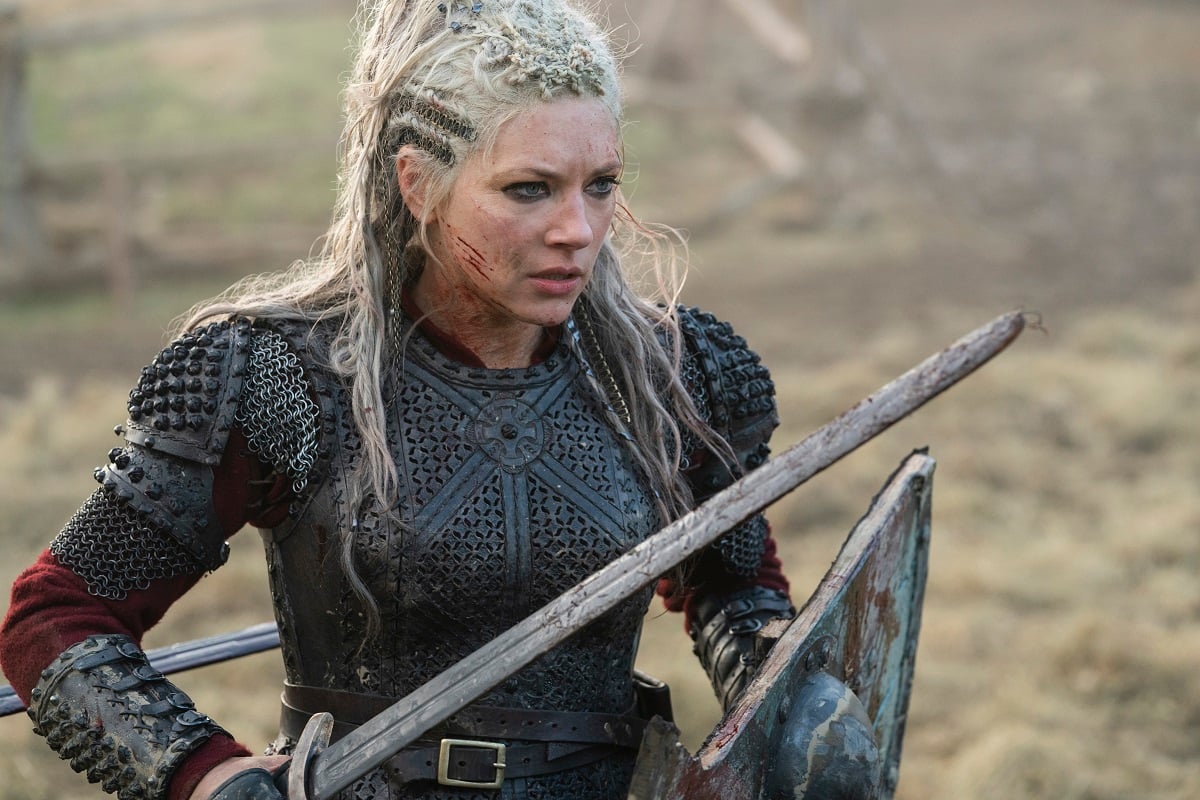 Fans first meet Lagertha as the famous shieldmaiden and wife of Ragnar Lothbrok (Travis Fimmel). She gives birth to arguably his most famous son, Bjorn Ironside (Alexander Ludwig), and she makes a name for herself as Earl of Hedeby. Her fame grows even greater when she kills Kalf (Ben Robson) after he usurped her earldom. Later, she takes back Kattegat from Queen Aslaug (Alyssa Sutherland) and kills her in revenge. She becomes the Queen of Kattegat, that is until Ivar (Alex Høgh Andersen) takes it from her. Eventually though, Bjorn gets it back, becoming king in his own right. His mother clearly approves, and gives him the Sword of Kings.
In season 6, Lagertha is killed when Hvitserk (Marco Ilsø), a son of Ragnar, stabs her while hallucinating that she is a giant snake. However, she knew it was coming, since she was told a son of Ragnar would kill her.
Winnick plays an ex-cop in 'Big Sky'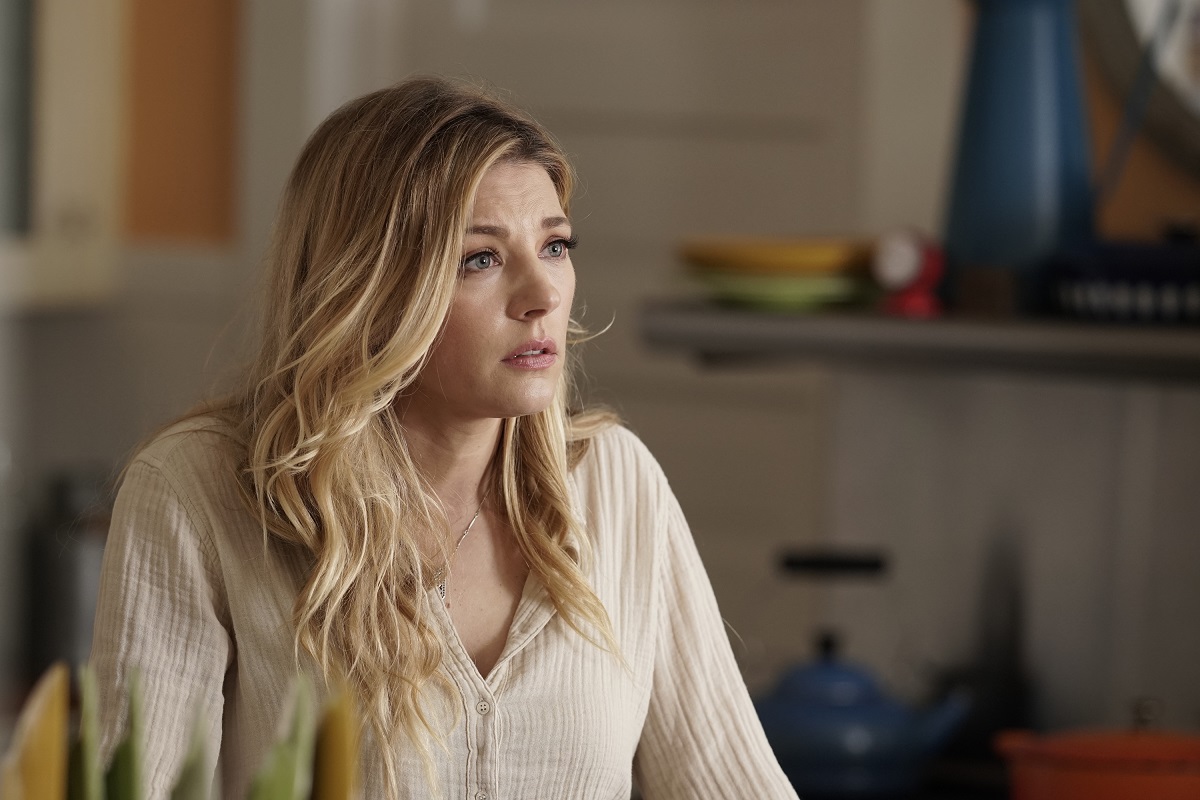 RELATED: Katheryn Winnick Was Fired From Her First Acting Job
In Winnick's latest project, she plays a strong woman again, but someone who is very different from Lagertha. She's playing an ex-cop for a character named Jenny Hoyt in present time that goes looking for two missing sisters, Danielle (Natalie Alyn Lind) and Grace (Jade Pettyjohn). They were kidnapped by a long-haul trucker, Ronald Pergman (Brian Geraghty). Jenny's son, Justin (Gage Marsh), is dating Danielle, and he gets his parents on the case. Jenny's estranged husband, Cody Hoyt (Ryan Phillippe), who is a private investigator, along with his partner, Cassie Dewell (Kylie Bunbury), search for the girls, who aren't the first to go missing in the area.
Jenny's husband is killed by a corrupt state trooper named Rick Legarski (John Carroll Lynch), who is involved in the abductions and is a part of a sex trafficking ring along with the truck driver. Jenny is now searching for the sisters and her missing husband, who she doesn't yet know is dead.
Katheryn Winnick admits it's been an 'adjustment' going from 'Vikings' to 'Big Sky'
Winnick recently spoke with Collider about her new role in Big Sky. She was asked if it took adjusting to go from Vikings to a role in present-day like Big Sky, and not surprisingly, it definitely did. She admits "it was a little intimidating in a lot of ways." She knew what was coming with Lagertha, at least going off of history. But with Jenny, it's different, and she learns more about her as she gets new scripts.
"If I'm speaking frankly, definitely, one hundred percent, it's been an adjustment and it was a little intimidating in a lot of ways," Winnick said. "Coming off of a show, after six seasons and playing such an iconic, formidable character like Lagertha, to dive into a new TV series and a new character with Jenny Hoyt was daunting and a little nerve-wracking. Also, it's because you don't know what you're gonna get. Lagertha was based on a true character and I had an idea where I was gonna go with her, just in terms of knowing that she became a queen and a warrior. On this show, it's really per episode. You're making hopefully strong, bold choices that will pay off as the series goes on, as you get new scripts, and as you uncover and discover more about who you really are as a character."
As can be expected, going from Lagertha to Jenny Hoyt has been as "adjustment" for Katheryn Winnick. But one thing is certain: Both characters are strong and capable in their own right, which seems to be a character type that Winnick so effortlessly plays.