Kathie Lee Gifford Recalls How Her Friendship with Kris Jenner Began: 'I Met Her in Bible Study'
Kathie Lee Gifford and Kris Jenner have been friends since the 1970s and the former 'Today Show' star recently shared how her bond with Jenner remains so strong.
Kathie Lee Gifford recently shared some details on her latest book, The Jesus I Know. Interviewing various celebrities in an exploration on faith, the Today Show alum included a conversation with longtime pal Kris Jenner. Gifford commented on how the two initially met and why their friendship is so strong despite living very different lives.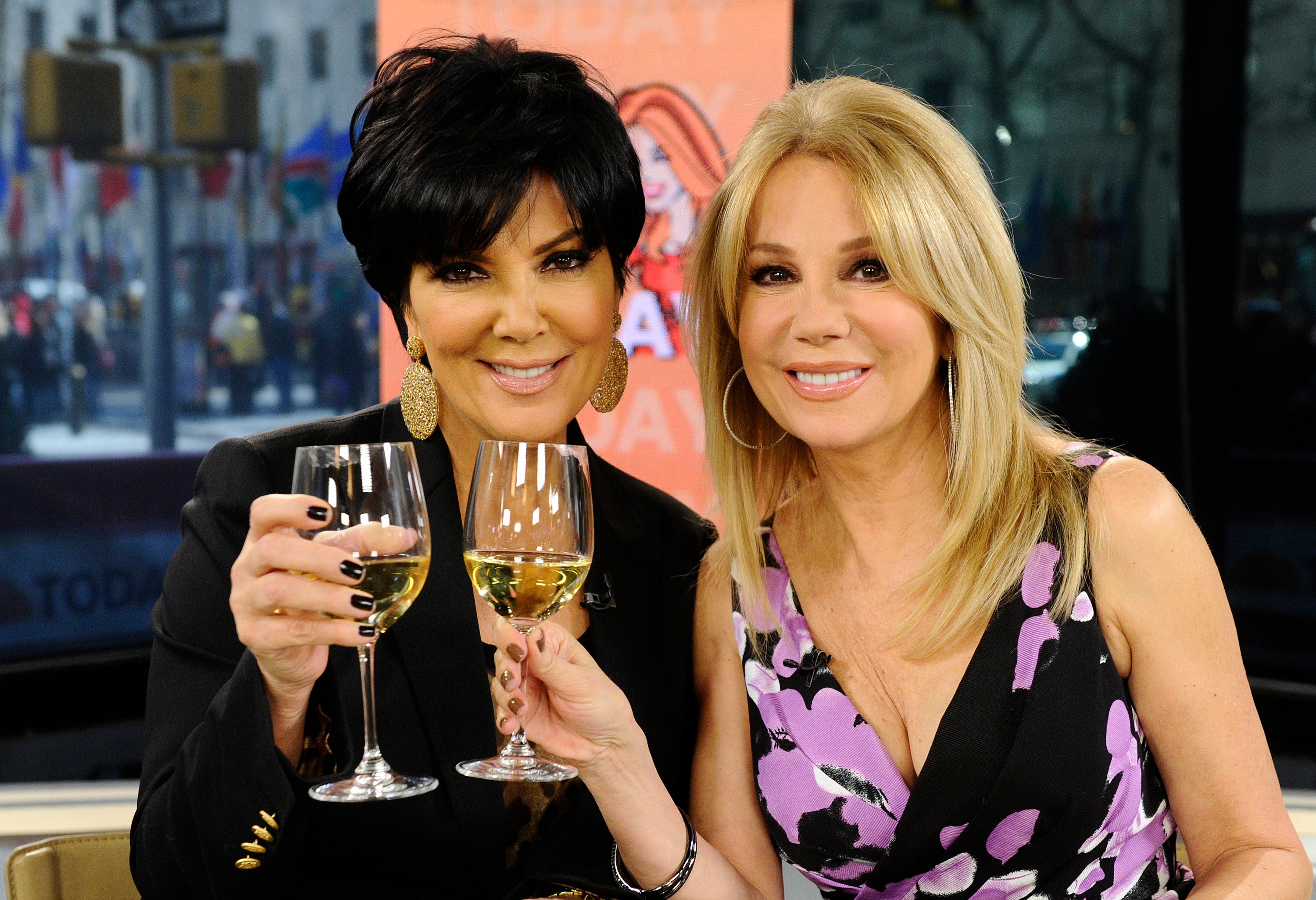 Kathie Lee Gifford shares stories of faith in 'The Jesus I Know'
Gifford has always spoken of her faith and considers Christianity as the foundation of her life. In her book, The Jesus I Know, Gifford spoke one-on-one with several high-profile personalities about their spiritual beliefs.
"I prayed and then the Lord gave me names and I just called them personally and said, I'm doing this book, we've been friends a while, or I just met you," Gifford said on The Katie McGrady Show on SiriusXM's The Catholic Channel. "Like Chynna Phillips. I just adore her and she's just charming and has a beautiful testimony growing up in rock and roll in the Hollywood royalty."
The former Today Show talked with some other famous faces for her book including Megyn Kelly, Kristin Chenoweth, Jimmie Allen, and her close friend from Keeping Up With the Kardashians.
"Kris Jenner is one of my oldest friends," Gifford remarked. "People don't think of Kris Jenner as a person that actually has a personal relationship with Jesus, but she does."
'Our worlds are completely different'
Gifford went on to reveal that she and Jenner both have a strong foundation of faith in their lives which connected them when they first met.
"I met her in Bible study in the 1970s in LA," Gifford recalled. "And when we get together these days, that's what we talk about. We talk about the Lord. And I don't need to hear the garbage that's going on in this world and all the gossip and all that. No, we talk about the Lord and what he's doing in our lives."
The former talk show co-host expressed how her friendship with Jenner has become rock solid over several decades even though they lead contrasting lives.
"I don't get to see her very much," the NBC alum commented. "Our lives are, our worlds are completely different, but I know that if I needed her, it's one phone call away and she knows the same. … That's what a friend is. You love your friend. You don't drop them at the minute you don't agree with something, or choice they make. Don't call yourself a friend if you're not willing to be one in the hard times."
Kathie Lee Gifford noted Kris Jenner's commitment to Jesus
This isn't the first time Gifford has spoken of Jenner's faith, and how fans shouldn't consider KUWTK as portraying her true persona.
"Most people don't realize how she gives all glory to Jesus," she told Fox News in December 2021. "Even during the toughest of times in her life, she turns to Jesus. Everything we see on TV with the Kardashians, that's show business, that's made-up stuff. The Kris I know is warm, loving and loyal."
Gifford previously pointed out that while she differs from Jenner in many ways, the KUWTK star is devoted to her spiritual beliefs.
"She has always turned to faith during good times and bad," Gifford said. "Yes, she has made choices that I wouldn't make. But I still love her. And that's called love. That's called friendship."