Kathy Griffin Was Investigated By the Federal Government For an Infamous Photo
All eyes are on the 2020 presidential election to see if Donald Trump would serve another term. As the world waited patiently for the results to come in, many people couldn't help but reminisce about when comedian Kathy Griffin faced federal charges for a controversial photo of the president.
Known for her wacky tendencies and off-handed comments, Griffin caused extreme backlash for a controversial photo of a mannequin that resembled President Trump. She landed in hot water, and as her career took a tumble, she was met with an abundance of problems. Griffin has been relatively quiet this election cycle, but that wasn't the case several years ago.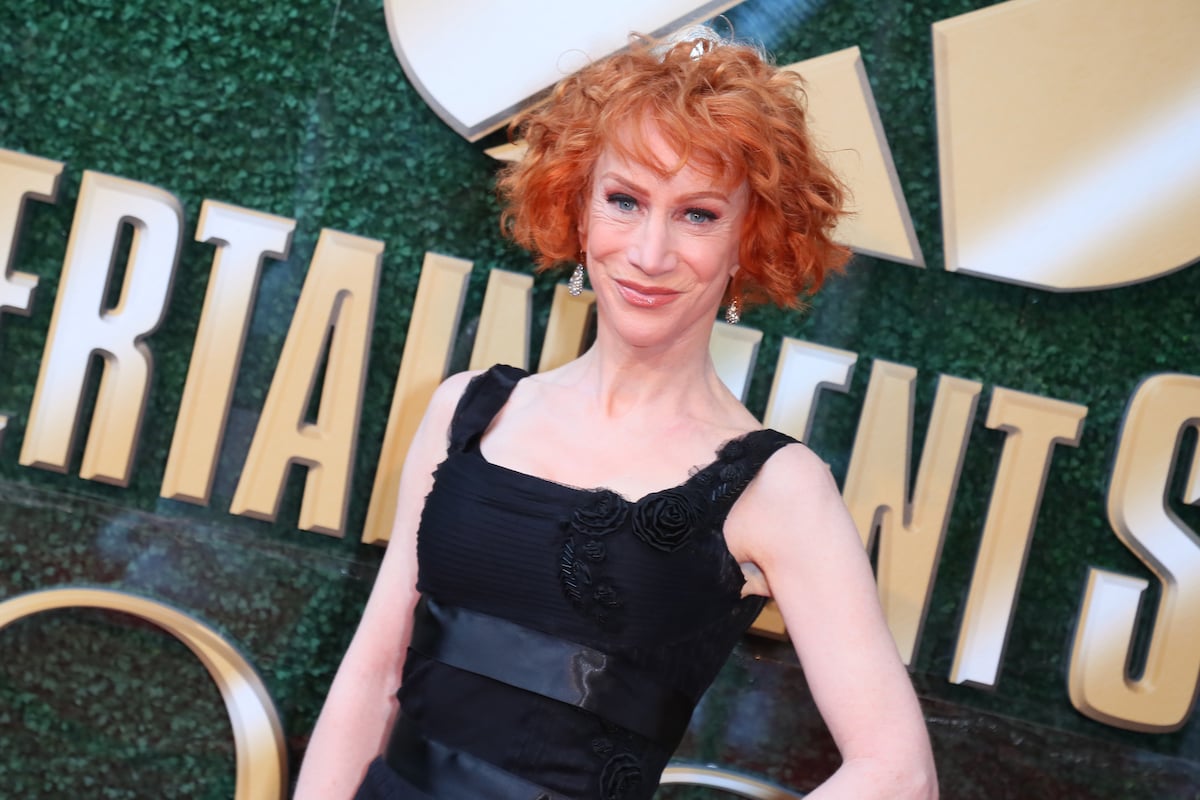 The career of comedian Kathy Griffin
Kathy Griffin spent a lifetime making people laugh. The controversial comedian earned $75 million throughout her career. Known for her raunchy standup acts, the Emmy and Grammy Award-winning performer has had 23 comedy specials. She starred on the Bravo show, My Life on the D List, and, for many years, co-hosted the New Year's Eve Special for CNN alongside Anderson Cooper.
That was all before Hollywood blacklisted her for holding up a photo of what appeared to be Trump's decapitated and bloodied head. Today, she still has trouble finding paying work in the U.S. and has started touring outside the country. Her show is ironically called The Kathy Griffin Laugh Your Head Off Tour.
She recently purchased the entire catalog of her life's work, which is now on iTunes. She also released a documentary, Kathy Griffin: A Hell of a Story, describing the aftermath of her scandal with the president, according to USA Today.
The infamous photo that caused Griffin so much trouble
RELATED: Andy Cohen Recalls Backlash After Taking Over Kathy Griffin on CNN's New Year's Eve Special
Fed up and disgusted with the Trump presidency, Griffin decided to make a statement. In May 2017, she posted a photo of herself holding up a replica of Trump's head covered in blood, which in reality, was a Halloween mask with ketchup on it.
What she thought was funny turned out to be the biggest controversy of her career. The President saw the photo and took to Twitter himself, saying, "Kathy Griffin should be ashamed of herself. My children, especially my 11-year-old son, Barron, are having a hard time with this. Sick!"
Almost instantly, the phone stopped ringing, and Griffin was out of work. She was in the middle of a 50-city tour and within 12 hours of the Tweet going out, all the scheduled shows canceled, according to LA Times. Griffin claims to have also lost many of her friends over the incident, and to this day still doesn't talk to Cooper.
The photo nearly ended her career
A year after the scandal, Griffin appeared on The Late Show with Stephen Colbert to tell her side of the story. She told him that she experienced incredible backlash from the incident, saying, "my life changed forever."
She explained that millions of Americans thought she was a member of the terrorist organization ISIS. Referring to Trump as the "accidental president," she said that he instigated a two-month federal investigation against her, according to The Hill. Griffin described the experience as a very frightening time, saying that she was regularly receiving death threats from Trump supporters.
She underwent scrutiny from the Secret Service and assistant U.S. attorney's office. Had there been evidence, Griffin could have faced a life sentence for the charge of conspiracy to assassinate the President of the United States. She was never officially charged but was put on the "no-fly list" for two months. Interpol added her to their watch list, so she was constantly stopped at international airports.
Griffin thinks the whole ordeal was an abuse of power and a violation of her First Amendment rights. When Colbert asked her if she would do it again, she hesitated. Three years have passed, and she was finally able to answer that question. On November 4, 2020, Griffin reposted the infamous picture on Twitter. This time around, not many people took notice.