Katie and Kolton from 'Marrying Millions' Reveal What the Show Gets Wrong About Their Relationship
They may be on a show called Marrying Millions, but Katie Hamilton, 37, and Kolton Pierce, 23, say money isn't a big deal in their relationship.
They may be on a show called Marrying Millions, but Katie Hamilton, 38, and Kolton Pierce, 23, say money isn't a big deal in their relationship. In fact, when producers first approached them about doing the show, the couple didn't realize it would concentrate so much on their different financial circumstances, Hamilton and Pierce told Showbiz Cheat Sheet.
"When I started discovering that there was so much focus on money during the first week of filming, I was like, 'What is up?' This is not what I was expecting," the ex-wife of MLB player Josh Hamilton explained, adding that if she'd known the name of the show before she signed on, she might not have agreed to participate. 
"I guess they got the perception that Katie was setting a certain amount of money down on the table," Pierce said, adding that the casting director seemed "bummed" when he revealed that he doesn't receive an allowance from his older — and wealthier — girlfriend.
What 'Marrying Millions' gets wrong about Katie and Kolton's relationship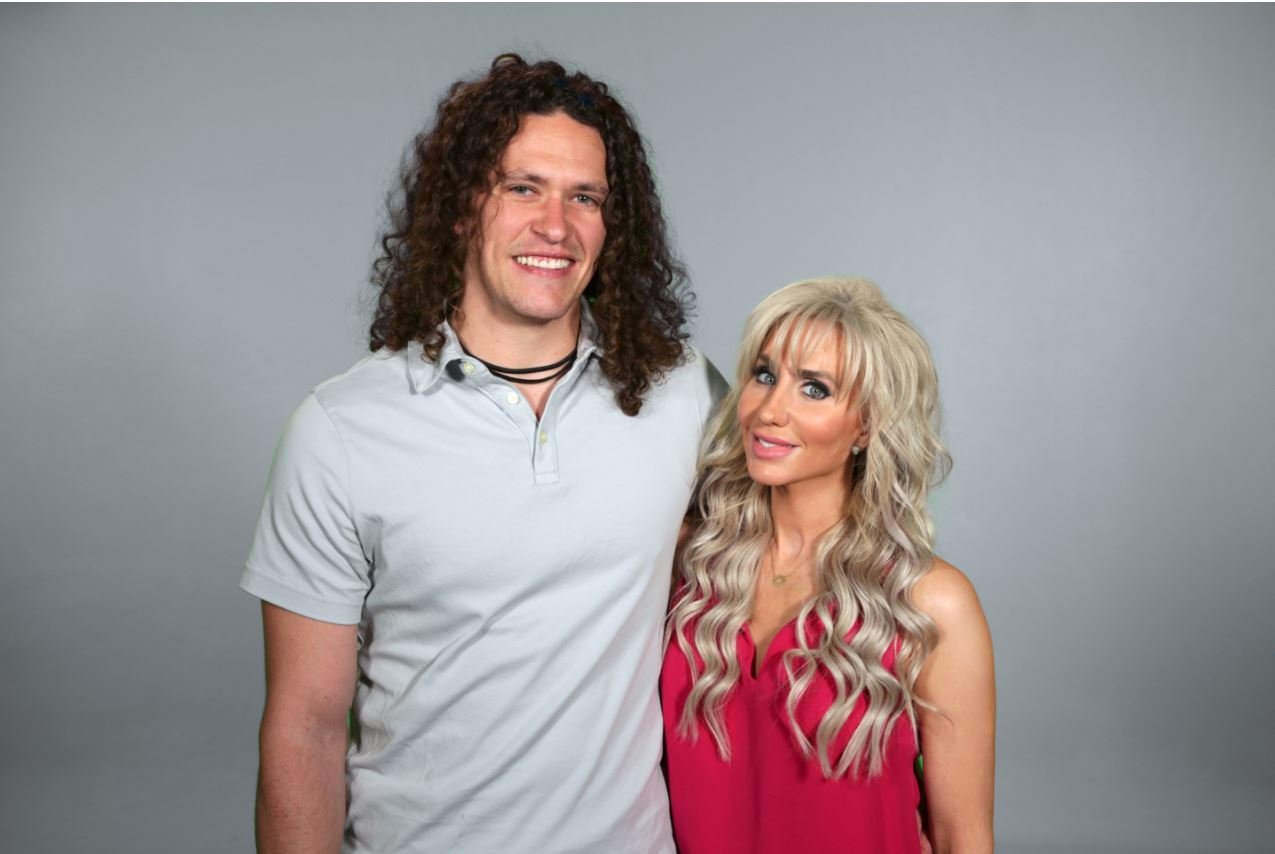 Marrying Millions also plays up the drama when it comes to how Hamilton and Pierce's relationship began. The show suggests that Pierce was a close friend of Hamilton's oldest daughter Julia before he began dating her mom. But that's not exactly the case. 
"One thing that I feel like has been lost in translation across the board is how we met and how our relationship started," Hamilton said.
"Kolton and I met, and Julia, really, all at the same time," she said. The three were all at a group dinner in Dallas and Hamilton and Pierce happened to sit next to each other. When she noticed he wasn't drinking, it sparked a conversation, and a connection.
While Hamilton's daughter was initially not on board with her mom's new relationship, that had less to do with concerns about her parent dating one of her friends and more about other issues in her life. 
"I was dating for the first time in four years," Hamilton explained. "And she had just broken up with her boyfriend of four years." Couple those two things with Julia moving out of the family home for the first time, and emotions were running high, which triggered some of the tense conversations viewers see on the show.  
Kolton opens up about his and Katie's connection 
Hamilton and Pierce are more than a decade apart in age and in different stages of life. She's a divorced mom of four, while he's working on getting his music career off the ground. (He recently released the song "Bad at Love.") But they still have a deep bond, Pierce explains, saying that while he's always been open about talking about his life (he and his sister were adopted as children), he felt especially comfortable with Hamilton. 
"Whenever we were sitting down and talking she just had a presence about her. Whenever she's listening, you can tell she's not listening just to listen. She actually cares," Pierce said, adding that the kind of relationship he has with Hamilton is "extremely different" from those he's had in the past. "Katie and I have a bigger connection on that front that I'm used to," he said. 
Dealing with negativity 
Of course, putting their relationship on display brings some haters out of the woodwork. Hamilton admits she needs a "thick skin" to deal with some of the comments, but says that's something she developed when she was married to her baseball player ex, who had a highly publicized battle with substance abuse.  
"Having had the experience with my ex-husband in the public eye and all the shenanigans I went through with him got me very comfortable in my own skin," Hamilton said. Not only was the breakdown of her marriage tabloid fodder, but she was also set to join the cast of The Real Housewives of Orange County before the troubles in her personal life changed those plans. 
That experience prepared her for any future scrutiny. "I think just really having a really good sense of who I am and who my family is. The people that know me know the truth about me," Hamilton said when asked how she deals with negative comments about her life and her relationship. "God knows the truth about me … It's not going to make me lose sleep at night. I can just be me and that's all I can control."
The couple also has some words of wisdom for anyone else who might be in a less conventional relationship. Communication and patience are key, Pierce said. So is believing in the relationship, Hamilton added.  
"They need to know who they are and have enough faith and trust in each other and in the relationship that it's going to withstand criticism because life is tough across the board," she said. "If the relationship is right and that's who God has for you, ultimately those differences and the different things that you bring to the table will make the relationship stronger."