Katie and Kolton of 'Marrying Millions' Reveal Who They Definitely Don't Want to Come Back for Season 2
Lifetime's Marrying Millions is coming back for season 2, but there are a couple of people two of the show's current stars would prefer not to return. Katie Hamilton, 38, and Kolton Pierce, 23, dropped by iHeartRadio's Domenick Nati Show to dish on their experience on the reality series, which focuses on couples from wildly different financial backgrounds. 
Katie says she hopes this relationship is fake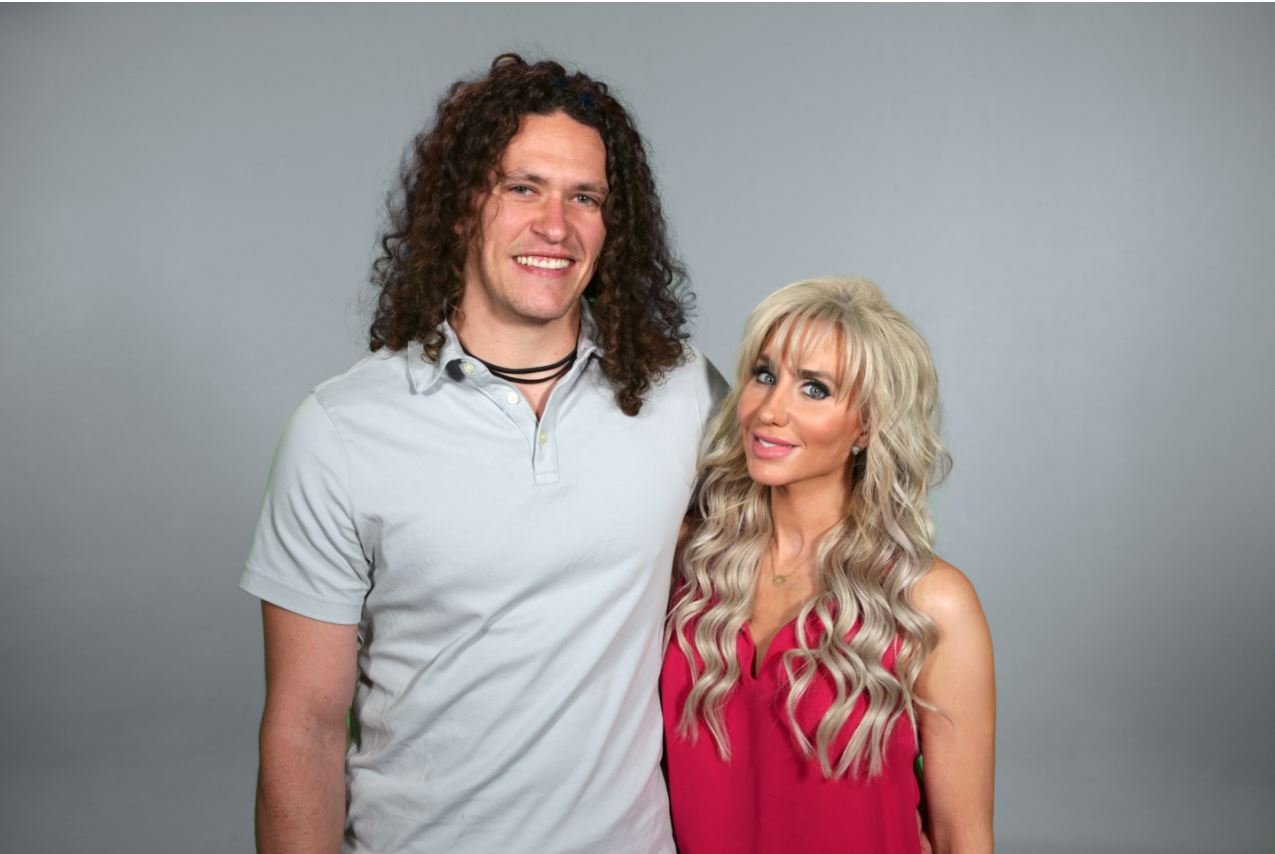 The most controversial couple on the debut season of Marrying Millions was undoubtedly Gentille and Brian. Many viewers were baffled that the successful Las Vegas real estate investor was spending time with construction worker Brian, who lied about living with his parents and hid a past engagement to another wealthy woman. The pairing was so odd that there were even rumors that the entire relationship was staged for the cameras. 
Katie — who didn't know any of the other couples on the show prior to filming — said she'd be happy to learn that Gentille and Brian were just acting. 
"I hope their relationship was fake because I think she is so sharp and beautiful, and I was confused about why she was dating him," the ex-wife of MLB player Josh Hamilton said. "I'd like to see her with somebody a little more with it and sharp." 
"Gentille is totally our of his league in intelligence, looks, and maturity," she added. 
Kolton echoed that sentiment, saying that while he thought it was interesting to watch the couple on TV, he'd be happy if the season finale was the last we saw of Gentille's boyfriend. "I wouldn't necessarily be interested in having Brian return," he said.  
He may get his wish. Gentille pulled the plug on her relationship with Brian in the season finale of Marrying Millions, kicking him to the curb just before the two were set to head to the altar. 
Katie wasn't a fan of these two 'Marrying Millions' cast members 
Aside from side-eyeing Brian, Katie had some harsh words for a few other Marrying Millions stars. 
"I had a hard time watching Rosie and Drew and Bill and Brianna," she said. 
Rosie raised fans' eyebrows when she admitted that she'd met her boyfriend Drew on a sugar daddy website.  
"I didn't really care for Rosie. I just felt she referred to herself in a way that I would not encourage my daughters to ever view themselves," she explained. 
"I can't imagine getting on a sugar daddy website," she added. 
As for 61-year-old real estate investor Bill and 21-year-old restaurant hostess Brianna, Katie was even blunter. "I like Brianna. I think she's so beautiful. I think she's very innocent, young, and naive … Bill I thought was just a creeper. I know there's an age difference between Kolton and myself, but it's not 30 years. It was weird."
Will Katie and Kolton be back for season 2 of 'Marrying Millions'? 
Now that a second season of Marrying Millions has been confirmed, will we be seeing more of Katie and Kolton? We'll have to wait and see. Lifetime hasn't made any casting announcements just yet.  
"I would be open to exploring the possibility [of doing a season 2], but nothing has been confirmed on our end," Katie said.
"They did want to know if we'd be open to it," Kolton added. 
If the couple does return, Katie thinks the second season would improve on the first. 
"First seasons are pretty tough," said Katie. "I think a second season would be better."