Katie Maloney and Tom Schwartz: 1 'Vanderpump Rules' Co-Star Feels Pressure to Pick a Side
Katie Maloney and Tom Schwartz announced their amicable split months ago. And one of their 'Vanderpump Rules' co-stars said the former couple wants mutual friends to take a side.
Former Vanderpump Rules couple Katie Maloney and Tom Schwartz said they didn't ask their friends to take sides in their amicable split. But at least one of their co-stars said they'd felt pressure to pick a team and claimed they weren't alone in that feeling. Read on to find out who said they were friends with both Schwartz and Maloney but thought the former couple would prefer them not to be.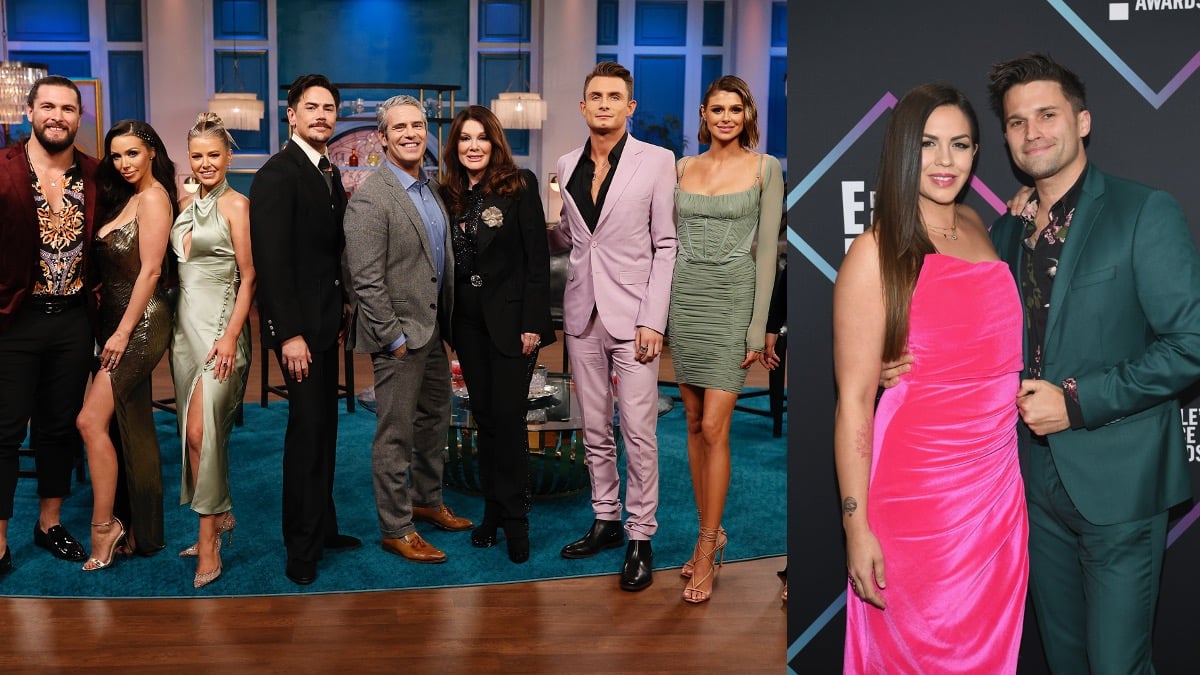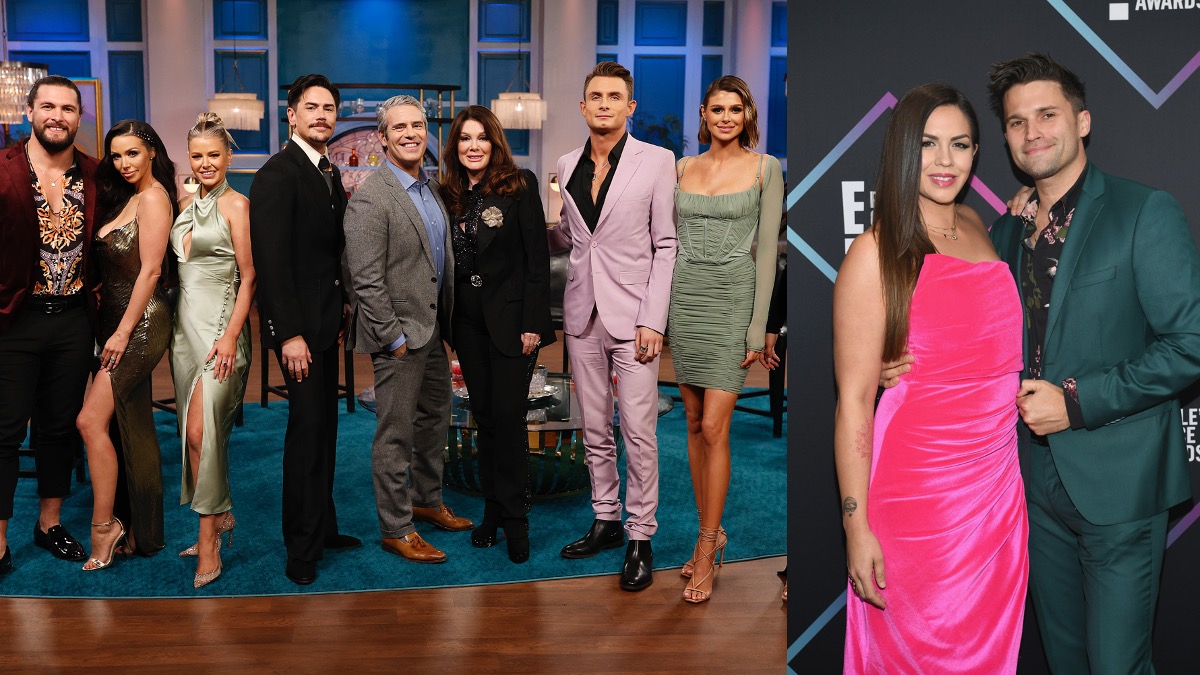 Raquel Leviss said Tom Schwartz and Katie Maloney want people to pick sides 'unfortunately'
Since announcing their divorce, Maloney and Schwartz have stayed friendly in the public eye. But one VPR co-star claimed their friends have been feeling something different. "I feel like with Tom and Katie, they do expect [people to pick] sides, unfortunately," Raquel Leviss told Page Six.
She added, "It has [changed the dynamic], yeah. It seems that way, anyway — even though I'm friends with both of them."
When asked if she was getting that feeling from one of the former spouses more than the other, she brought another fan-favorite star into the chat. "Personally, I don't get that vibe, but Scheana [Shay] does, so you should ask her," she offered.
Katie Maloney responded to comments by Raquel Leviss on Instagram
Maloney commented on a post by a VPR fan site on Instagram to respond to the remarks by Leviss. "We literally told them there's no sides to pick. I have felt that some people have on their own done that for whatever reason but Tom and I are still friends so whatever," she wrote.
She also replied to another comment suggesting her co-stars felt torn because they were friends with Maloney and Schwartz. "There's no reason to feel torn though, that's the point," she declared.
Katie Maloney and Tom Schwartz split after 12 years together
Maloney and Schwartz were one of VPR's most solid original couples. They announced their split with statements on their respective Instagram accounts, as reported by People.
"I never thought I would have to make an announcement like this. But I feel it's important that I'm open about my life with you," Maloney wrote. "After 12 years on an adventure through life together Tom and I are ending our marriage."
She continued, "This ending is not met with resentment or animosity, no sides to choose. We have deep admiration for one another that will always remain and we cherish our friendship."
Schwartz, who once said he didn't think they would stay together, shared, "Well this sucks. How am I supposed to capture 12 years of love in a … canned Instagram caption."
He added he wasn't "quite ready to use the 'D' word" because it was too painful. "Yes my heart aches but I'll be ok," he declared.
"Fully respect Katie's decision and we've had healthy, productive conversations about it. It would be far sadder if she decided to stay with me whilst not happy," he concluded.