Katie Morton Says the 'Bachelor in Paradise' Producers Refused to Give Her Ring Back Before the Reunion
'Bachelor in Paradise' Season 6 alum Katie Morton reveals she didn't wear Chris Bukowski's engagement during the reunion because of 'BIP' production.
It's been a solid year since Katie Morton showed up on the Bachelor in Paradise Season 6 finale without Chris Bukowski's engagement ring. The couple had a rollercoaster romance throughout the summer spinoff. But the relationship seemed to reach its breaking point during the tell-all episode. Then recently, Morton revealed the BIP producers are the only reason why she didn't have the ring.
What happened to Katie Morton on 'Bachelor in Paradise' Season 6?
Morton and Bukowski's relationship on Bachelor in Paradise had its ups and downs. The pair had a clear connection from the start of the season. But they never seemed to get on the same page. Then on the After Paradise reunion, Morton appeared without her ring when speaking with host Chris Harrison.
"We're still engaged," Morton said at the time. "I just put in so much effort every day. I love him so much. But I put in so much that my tank empties. And if I'm not getting it filled, I break down."
Bukowski opened up about some of the issues and noted they would take things "day by day." Both individuals also revealed they still wanted to be engaged. So Harrison told production to give Morton her ring. 
That said, the drama between Morton and Bukowski didn't exactly end. Bukowski spoke with his fianccée backstage and claimed he felt "blindsided." He then walked off the set.
Katie Morton and Chris Bukowski broke up after 'Bachelor in Paradise' Season 6
Morton and Bukowski were still together after the Bachelor in Paradise Season 6 finale aired on ABC. 
"I didn't not want to have the ring on," Morton told Extra in September 2019. "It was a little dramatic. But this means a lot to me, that I have this ring on. It's very real for me."
She continued, "We have grown so much since filming that reunion that I'm so proud to wear this ring. So I'm really happy."
Then in December, Morton and Bukowski announced their breakup.
"We've reached a point in our story where we agree it's best to go our separate ways," the Bachelor in Paradise alums wrote in a statement. "We have chosen to love and respect each other as friends because that's the base of our relationship, and it's what is most natural for us."
Katie Morton says the 'Bachelor in Paradise' producers wouldn't let her have the ring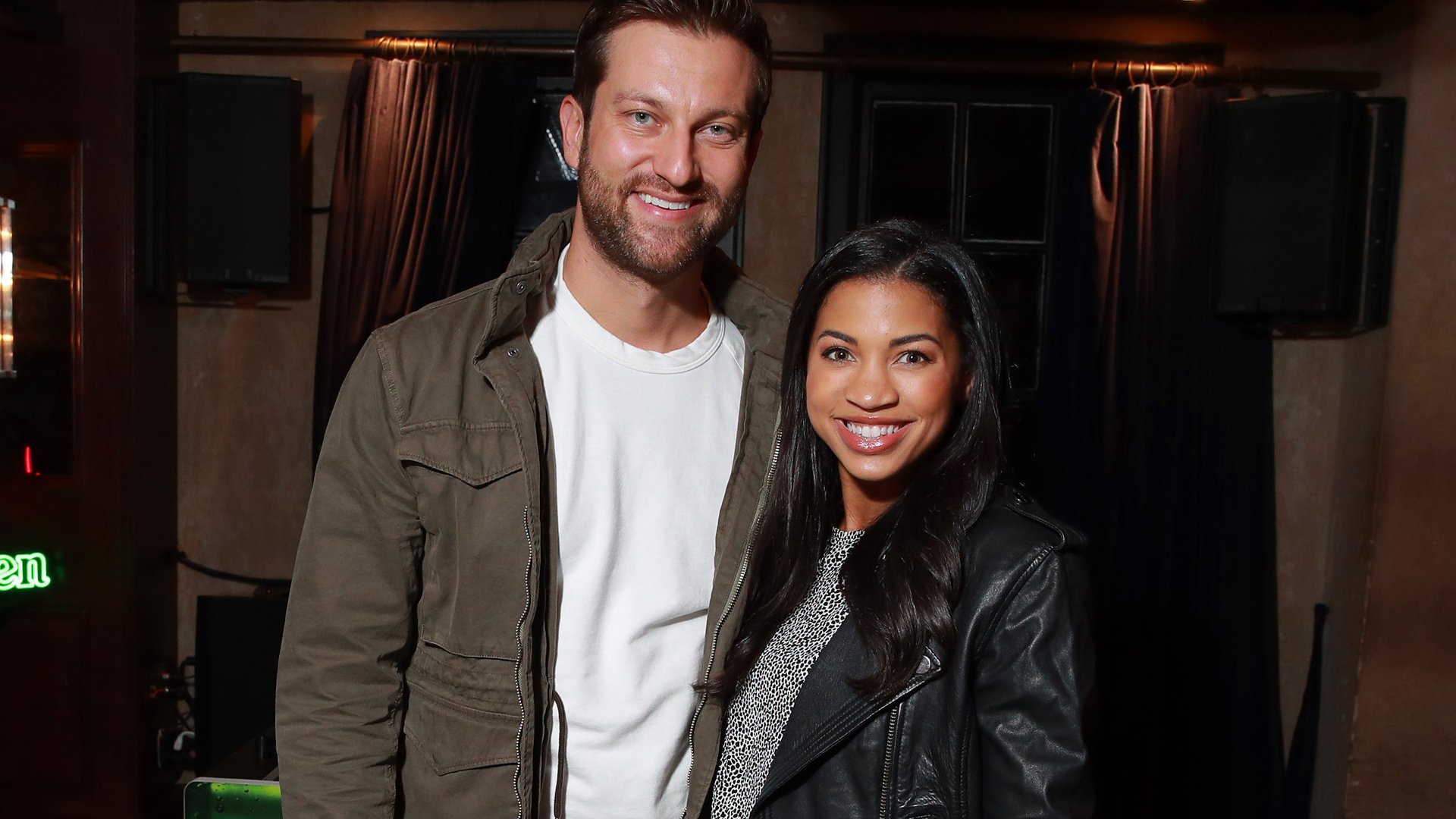 Now, Morton is officially off-conract, and the former reality star shared a few details about her time on Bachelor in Paradise during an interview on Mouthing Off with Olivia Caridi. But it seems Morton's experience wasn't exactly fun and games.
"The producers kept me in the trailer for six hours," Morton said. "I thought I was going onstage with everyone to enjoy and just be kinda happy … I knew that I wasn't deep down happy. But was going to suck it up. I didn't know I was being interrogated for six hours while everyone was already onstage and there were plans to bring me on stage alone."
Morton also confirmed the BIP producers took her ring for the finale.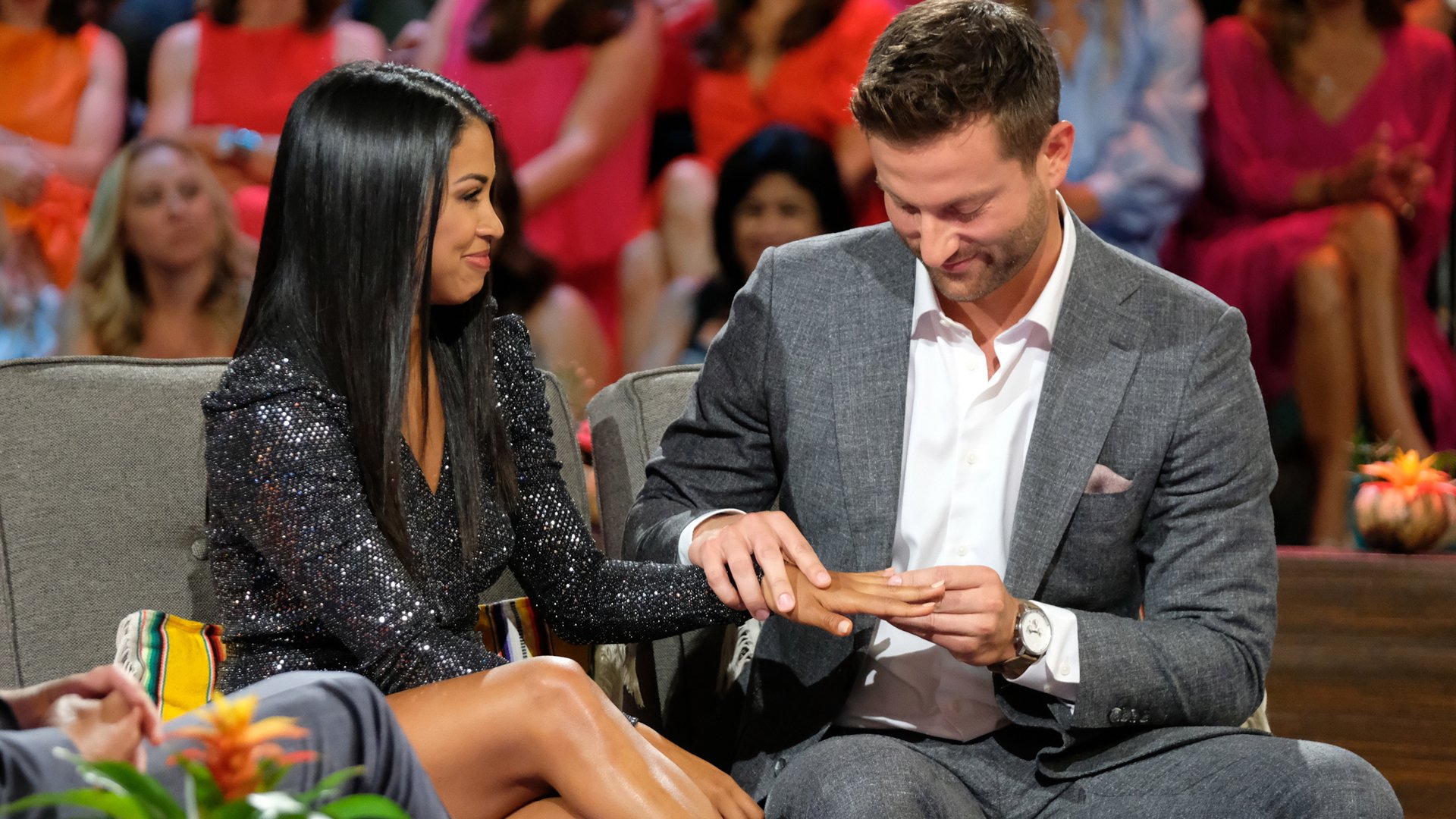 "Their plans were to, by the way, not give me the ring," Morton said. "They specifically did not give me the ring and I asked for it. And they said no. They brought it to me during the situation, a time where they felt necessary. So it was a very controlling environment."
Later, the Bachelor Nation alum admitted she should've broken up with Bukowski before or after the reunion. But she had no intention of a public breakup on live television, particularly because her then fiancé was nervous about the possibility.
"I don't think that's appropriate. I also don't think it's appropriate to not wear my ring. It's just as bad," Moron said. "But that wasn't my choice."
Nevertheless, the damage was done. "Post that, he totally resented me for not wearing my ring onstage, which wasn't my choice," Morton said. "And it made the relationship worse."
Check out Showbiz Cheat Sheet on Facebook!