Katie Thurston Had the Perfect Response to Criticism Over Taking an Edible
Katie Thurston has been in the news quite a bit lately following the dramatic end to her season of The Bachelorette. Now, it seems that Thurston has been involved in another small bit of drama. She recently tweeted about taking an edible and received some negative responses. Luckily, Thurston took it all in stride and had the perfect response for the judgemental comments that followed.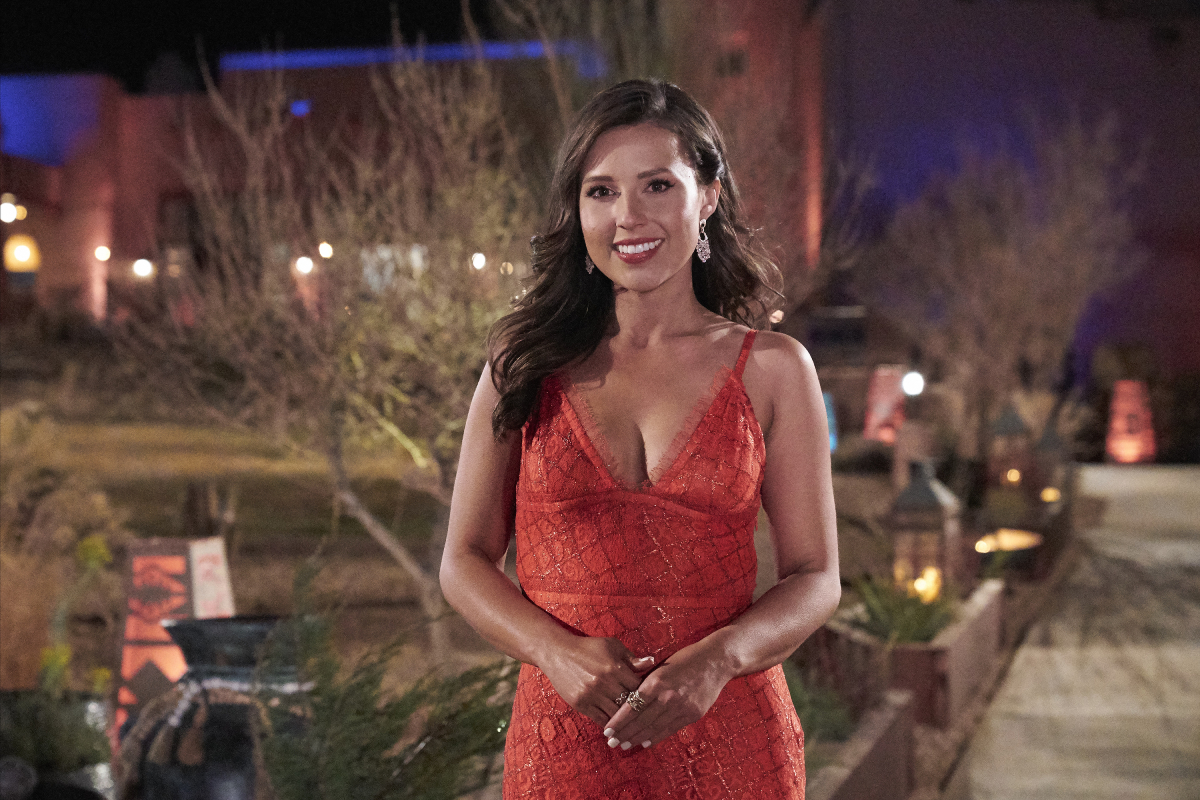 Katie Thurston's season of 'The Bachelorette' recently ended
Thurston had her fair share of drama during her time as the Bachelorette. Her season recently came to a close, with Thurston giving Blake Moynes her final rose. Moynes was a late arrival to Thurston's season and was previously a contestant on Clare Crawley and Tayshia Adams' season. However, Moynes quickly pushed to the top of Thurston's list, and the pair grew close. Now, they are happily engaged.
Although it looks like Thurston has her fairytale ending, she went through plenty of drama with her other male suitors. Her breakup with Greg Grippo was particularly heated. The latter exited the season leaving only two remaining contestants. When the two were reunited post-breakup, the conversation only escalated from there. Thurston even stated that she had heard rumors that Grippo went to acting school and pretended to be one way when the cameras were on.
Katie Thurston tweeted about taking an edible
It seems like Thurston has had enough drama, but backlash recently came for her on Twitter. On Sunday, August 22, Thurston tweeted "I just took an edible, laying on the floor of my living room surrounded by responsibilities, all while listening to medication music on Spotify. And how are you?"
Some fans gave a humorous response to Thurston's tweet. "Lol I'm laying on my living room floor sweating out Covid listening to Enya…sure wish I had an edible…sounds medicinal," one fan wrote along with a heart emoji. Thurston also clarified that she did indeed mean "meditation" music, according to E! Online.
How did Thurston respond to negative tweets?
Other Twitter users weren't so supportive. "Not a very good role model to the younger viewers of @bachnation," one stated. Thurston was not having fans shame her on Twitter. "Because I'm consuming a legal drug at a legal age within a legal state?" she clapped back with a woozy face emoji. Thurston is a native of Seattle, where marijuana has been legal for recreational use since 2012.
Other responses such as, "C'mon Katie! Be better. You really don't think stuff through very well" didn't even warrant a reply from Thurston. However, several fans jumped to her defense, voicing their feelings that Thurston didn't do anything wrong. As a TV personality, Thurston is no stranger to criticism. It's no surprise she was able to brush past the negative feedback with a little sarcasm and move on from it.