Katie Thurston Rekindles Relationship With Former 'Bachelorette' Fan Favorite
Katie Thurston stunned Bachelor Nation when she slyly revealed she had rekindled a relationship with a former Bachelorette fan-favorite contestant after breaking her engagement to Blake Moynes. Thurston shared the news on her Instagram story to the soundtrack of the Taylor Swift song "Begin Again" and debuted a slideshow of images of herself and her new beau during their time on the show. Which of the popular men from season 17 has Thurston renewed her feelings for?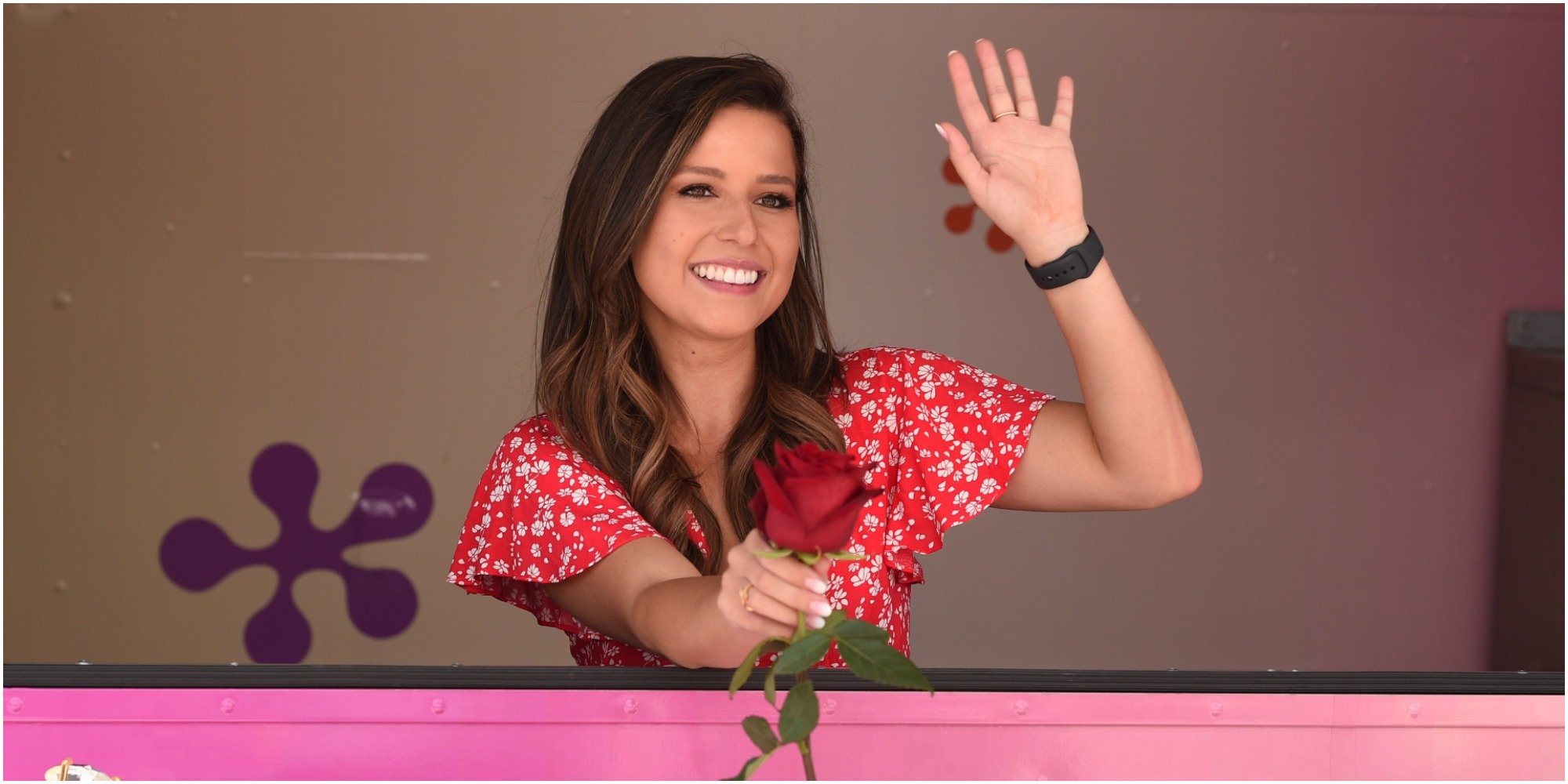 Katie Thurston was engaged to Blake Moynes
At the end of Thurston's journey as The Bachelorette, she decided that her feelings of love for Blake Moynes were worth taking a chance on. During the finale of her season, she accepted an engagement ring from the wildlife manager. They promised to continue to grow the relationship that had begun at a New Mexico resort under the watchful eyes of Bachelorette fans.
The couple's relationship appeared to flourish. Moyne was a mainstay of Thurston's Instagram stories, and the couple appeared to be on the right track toward keeping their love affair strong.
Just two months after their engagement aired on the reality dating series, Thurston and Moynes released a joint statement, published by Entertainment Tonight announcing their split on Oct. 25.
"It is with mutual love and respect that we have decided to go our separate ways," they both wrote on Instagram. "We are so grateful for the moments we shared together and the entire journey that has unfolded this year, but we ultimately have concluded that we are not compatible as life partners, and it is the most caring choice for both of us to move forward independently."
Who has Katie Thurston rekindled her feelings for?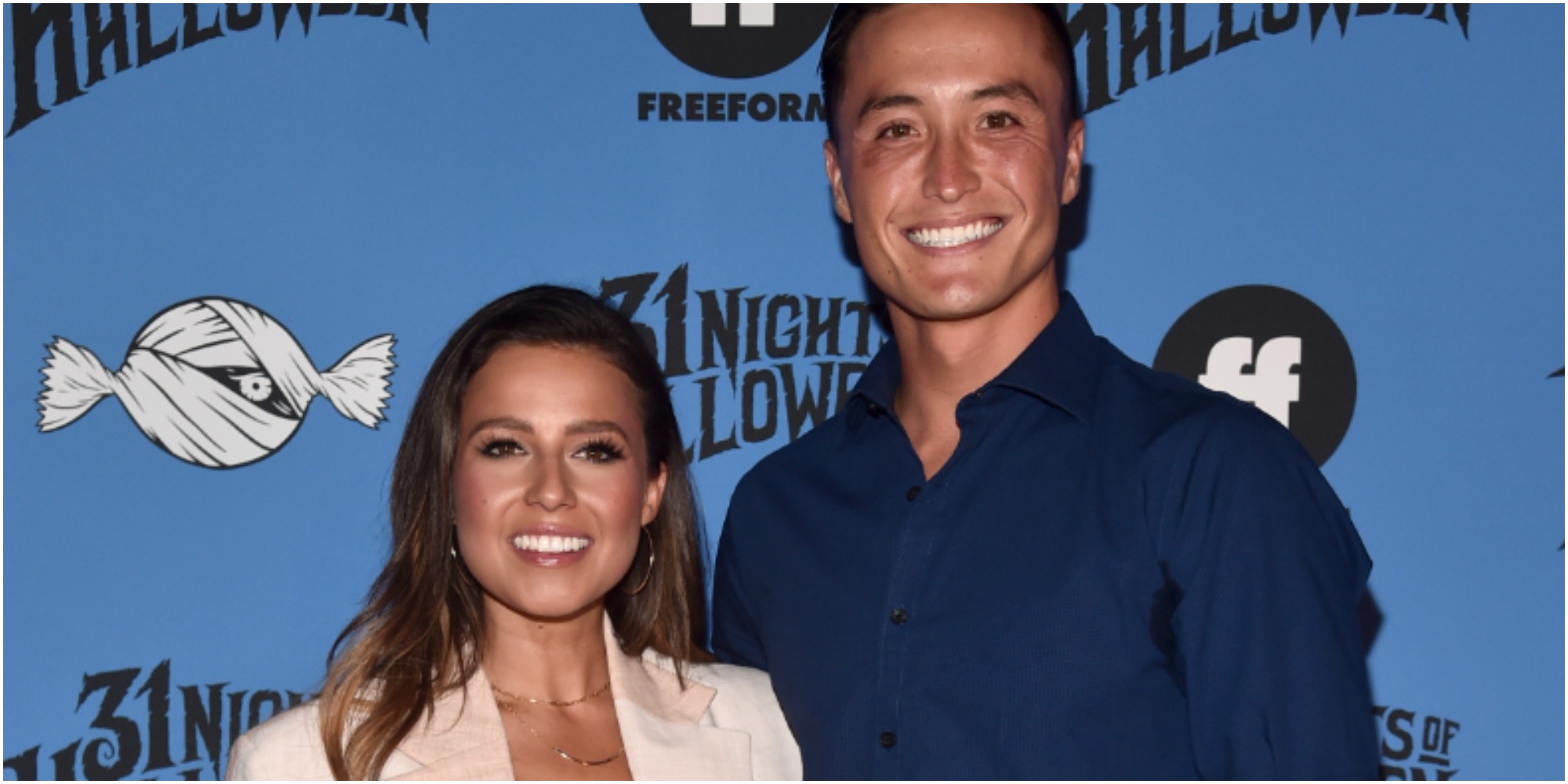 It appears that Thurston has revisited her feelings for John Hersey. She said upon their first meeting that he was "definitely her type."
Us Weekly reported Hersey lasted two weeks on season 17 of the ABC dating series.
Though his time on the show was brief, there was no love lost between Hersey and Thurston. They remained friendly even after taping concluded.
Fans speculated that Hersey was the man Thurston was currently linked to. He was featured on her Instagram feed during a celebration for the 31 Nights of Halloween on the Freeform Network.
Katie Thurston called Hersey a 'dear friend'
In an Instagram post she shared in September of this year, Thurston called Hersey a "dear, dear friend."
She recreated a photo taken months earlier at the restaurant in La Jolla, California, where Hersey bartends.
That location was where astute Bachelorette fans connected their relationship.
At the time, fans shared their thoughts on both the photograph and the caption.
"The narrator of Katie's life: he was, in fact, more than a dear, dear friend," wrote one follower.
"You mean more than friends now…right?" another fan wrote.
"Yayyyyy!!!!! A friendship is the best foundation for a relationship. I'm so happy for you two!" claimed a third Instagram user.
"When the rumors are actually true," penned the fourth fan.
The Bachelorette airs Tuesdays at 8 p.m. EST on ABC.