Katie Thurston Responded With Goodwill and Humor to People Comparing Her and Michelle Young's 'Bachelorette' Promos
Michelle Young's promo for her season of 'The Bachelorette' was recently released. Fans have been comparing Young and Katie Thurston's promos. Thurston responded to the comments on Twitter with humor and goodwill.
ABC recently released the promo for Michelle Young's season of The Bachelorette, and fans already can't wait to see how her journey goes. Young's season is scheduled to premiere Tuesday, Oct. 19. Fans have already been comparing Young's promo to that of the previous bachelorette's, Katie Thurston. However, Thurston wasn't bothered by the comparisons. She had some pretty amusing responses to fans comparing her and Young on Twitter.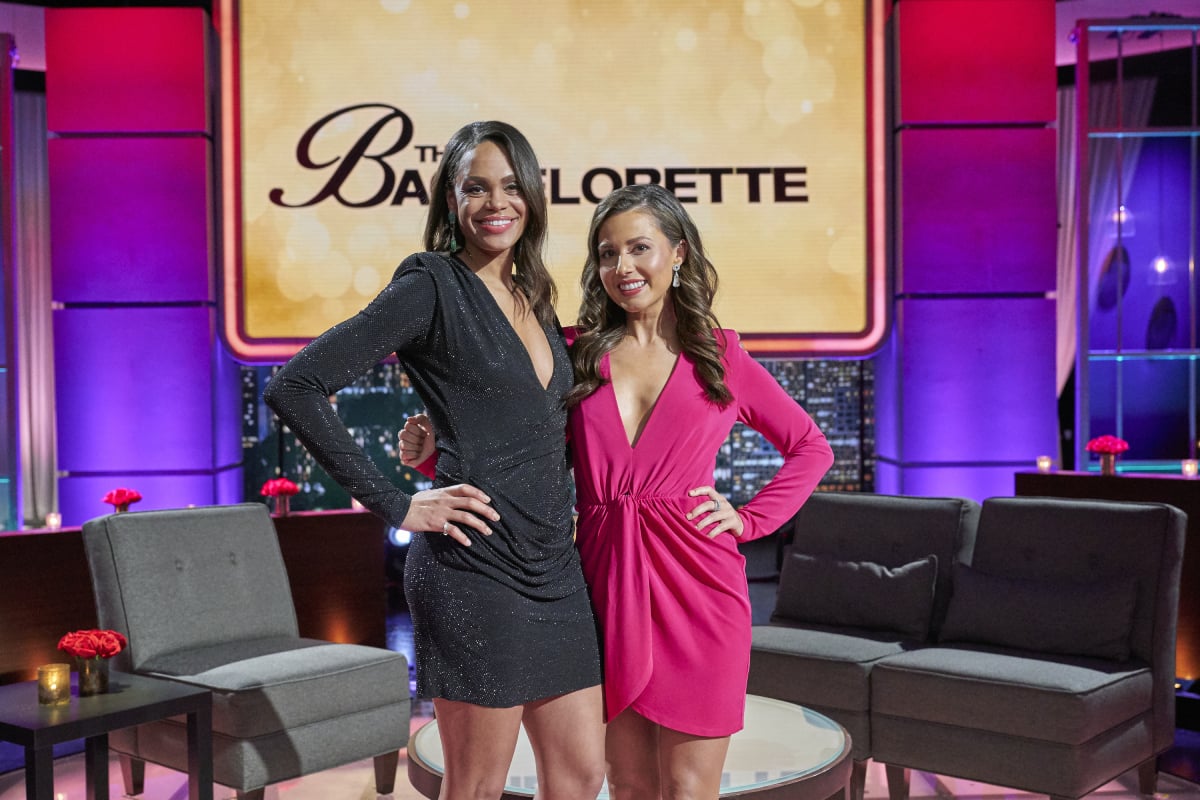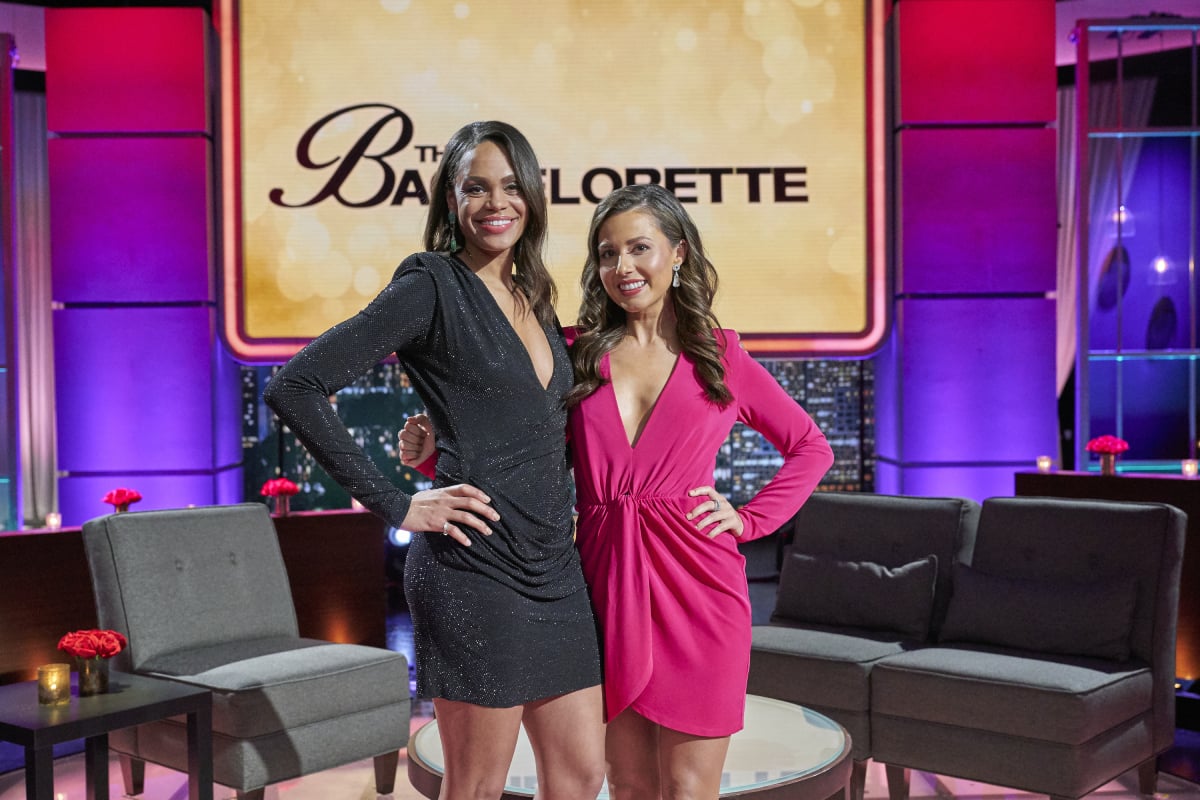 Katie Thurston's 'Bachelorette' promo
Thurston's video promo highlighted that she spoke up against bullying during her time on Matt James' season of The Bachelor. Thurston wore a purple dress for the promo. In a few shots, she had a white T-shirt with the slogan "Be a Katie" over the dress. The promo featured the song "Ring" by Selena Gomez, with rose petals falling over Thurston.
In some promo photos for the season, Thurston also wore a tight purple skirt and white top. This outfit was a hidden reference to something personal in Thurston's life. Fans had a lot to say about the quality of Thurston's promo, especially when compared to Young's. However, Thurston responded to the comments with humor and positive thoughts for Young.
Michelle Young's 'Bachelorette' Promo
One thing is for sure, Young looks beautiful in her Bachelorette promo. In the video, she wears a gorgeous floor-length ivory-colored gown. During one shot, she shoots a basketball in reference to her time playing college basketball at Bradley University. In the next, she walks through a classroom and picks up an apple off a desk. This represents her current job as an elementary school teacher. Finally, Young's promo ends with her on a beautiful staircase lined with flowers. Little Mix's hit "Bounce Back" plays over the video.
Fans compared Katie Thurston and Michelle Young's promos
Fans have been comparing Thurston's promo to Young's on social media. Many expressed sentiments that Thurston deserved a better promo. Others simply pointed out the differences in quality. One fan tweeted, "The difference between Michelle's promo and Katie's promo…" with a picture of the two side by side. Thurston responded with humor to the tweet. "Y'll – I wore a rubber purple skirt (backwards) which was a shoutout to my vibrator," she commented with a crying laughing and woozy face emoji. Thurston brought a purple vibrator to night one of Matt James' season of The Bachelor.
When another fan expressed confusion as to how a backward skirt was a vibrator reference, Thurston replied, "Hey – I didn't say I came up with the concept. Only relaying the info provided."
All jokes aside, Thurston made it clear that she is rooting for Young to have a positive experience as the bachelorette. In one of her tweets, she continued, "Regardless, I found love, and I hope Michelle does too," with a purple heart emoji.
Thurston also explained that she only commented on the promos because fans kept bringing it up. "People kept tagging me lol so here's my statement: her promo is beautiful!" she responded to the thread comparing the two on Twitter. Thurston has also given Young some valuable advice on being the bachelorette. She is happily engaged, and promos aside, it seems like that's all Thurston wants for Young.