Why Katt Williams Once Believed the Industry Used Kevin Hart to Replace Him
Katt Williams believed that the industry saw an opportunity to replace him with his fellow comedian Kevin Hart, but he didn't blame Hart for the situation.
Katt Williams has been very outspoken when it comes to his contemporary comedian Kevin Hart. Hart has not too long ago expanded his success and worth, transitioning from comedian to movie star to producer. But there was a time when Williams didn't believe Hart had any real power in the industry and was simply used to be a substitute for Williams himself.
Why Katt Williams considered Kevin Hart to be a puppet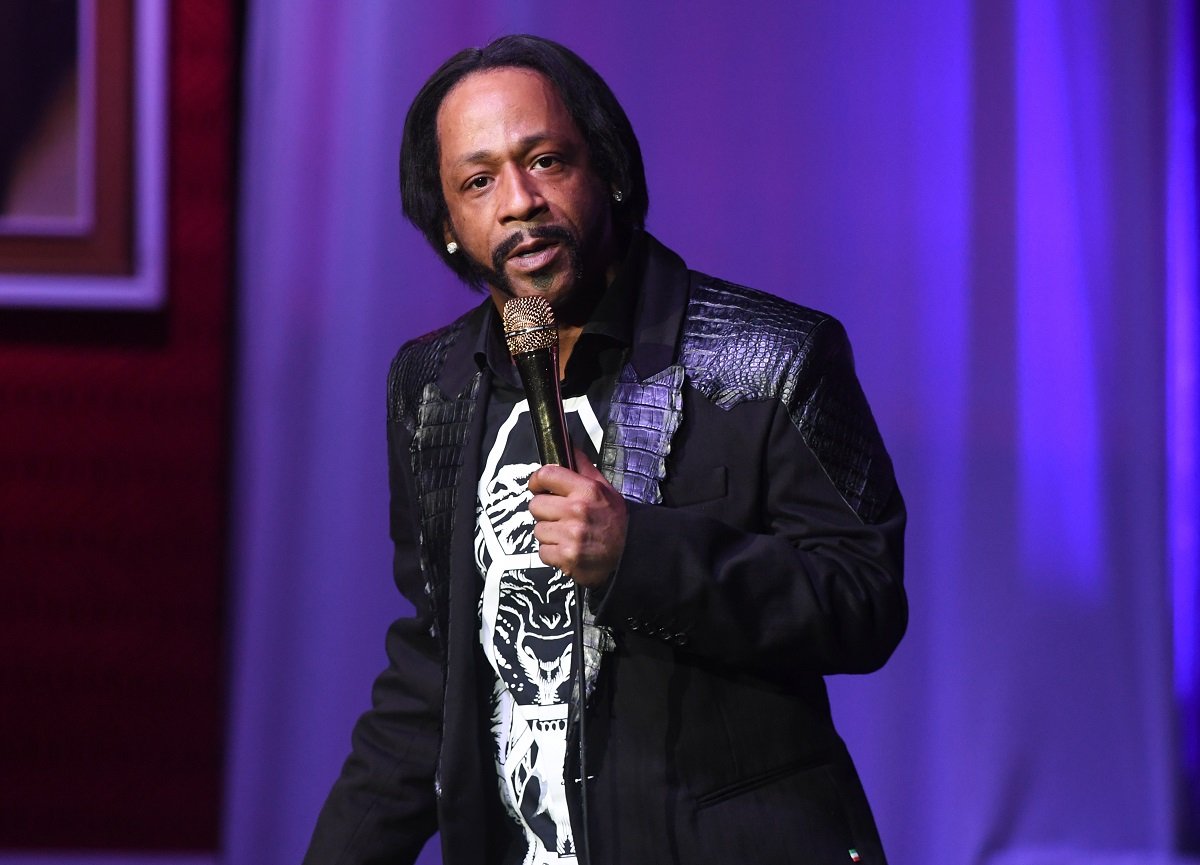 Katt Williams didn't hold back when addressing Kevin Hart. According to VIBE, the prolific comedian claimed Hart was a puppet being strung along by powers greater than himself. But Williams also asserted, in his mind, Hart being a puppet wasn't his fault, while comparing himself to the True Story star.
"We don't get mad. Just because I'm better than some black dudes, doesn't mean I'm better than no black dudes," Hart said. "I'm saying if you want to be mad at Kermit The Frog, don't be mad at Kermit The Frog, be mad at Jim Henson. Don't say, 'F*** Donald Duck' when you really mean, 'F***Walt Disney.'"
But Williams also shared he had nothing against Hart at the time despite his feelings towards him.
"I don't care nothin' 'bout that happens to Kevin [Hart], I just wish him the best. I just know that that's somebody's hand is stuck up that baby, you understand? Oh, we're a puppet show, boo-boo. Please believe it," he continued.
Why Katt Williams believed Kevin Hart was used to replace him
In an interview with Rover Radio, Williams addressed the conspiracy that Kevin Hart might be behind his controversies. Williams was asked if his scandals were a ploy to tear Williams down to put Hart in his former spot. But although Williams shrugged off the conspiracy, he did believe Hart was set up as a possible replacement. The fault wasn't Hart's, however.
"The real truth of the matter is that I already knew what the situation was and I had already stepped to the side at the point," Williams said of his comedic career. "In the industry, as it was in that small realm, was wondering what's gonna happen with comedy. So, I helped in the blueprint to create a Kevin Hart to fill that vacuum."
Williams further elaborated that Hart couldn't affect his career because at the time he had no real power.
"He doesn't have any power at all. There are no powerful puppets in puppet land. Not that the person is bad because they're a puppet, but they're not making their own decisions. Their decisions are being made by a corporation. And so, it's that corporation that I have issue with," Williams shared.
Williams also brought up a theory that corporations don't care for Hart all that much. In fact, they might view Hart the same way that they view Williams.
"If you like somebody, you're not gonna let somebody do 12 movies in the course of 12 months," Williams said. "You could've broke 12 movies up in four years and given somebody a wonderful extended period of time in their craft, instead of giving somebody 12 movies in 12 months. That sounds like you hate that person."
Katt Williams apologized to Kevin Hart for his puppet comments
Although the comedian had some choice words for Hart at the time, eventually Williams would apologize for his remarks. Stopping by v-103 Atlanta, the comedian took the time to address the situation with Hart.
"I should've never mentioned Kevin Hart's name," Williams said. "That is the reigning king of comedy if you ask for popular consensus."
Williams would further elaborate on the motivations behind his apology.
"The fact that I, while being on stage pretending to be higher than that, would then stoop down to the same level and try to embarrass Kevin Hart in front of his children and loved ones after all the hard work he did since 2002 is just regrettable on my part. So I humbly apologize," Williams shared.