Why Katt Williams Believes Eddie Murphy Shouldn't Be Considered Someone's 'Favorite Comedian'
Katt Williams once rattled off reasons why he feels he's the best comic alive. At the same time, he also revealed that it makes no sense for people to consider Eddie Murphy, and others like him, as their favorite 'comedians.'
Comedian Katt Williams has claimed at one point or another that he's one of the greatest comics today. To his fans, his resume of work backs up that claim. Comedians such as Eddie Murphy, and others like him, are also seen as great comics for several reasons. But Williams argues that it's nonsense for Murphy to be someone's favorite comedian for one reason.
Why Katt Williams believes he's the greatest comedian alive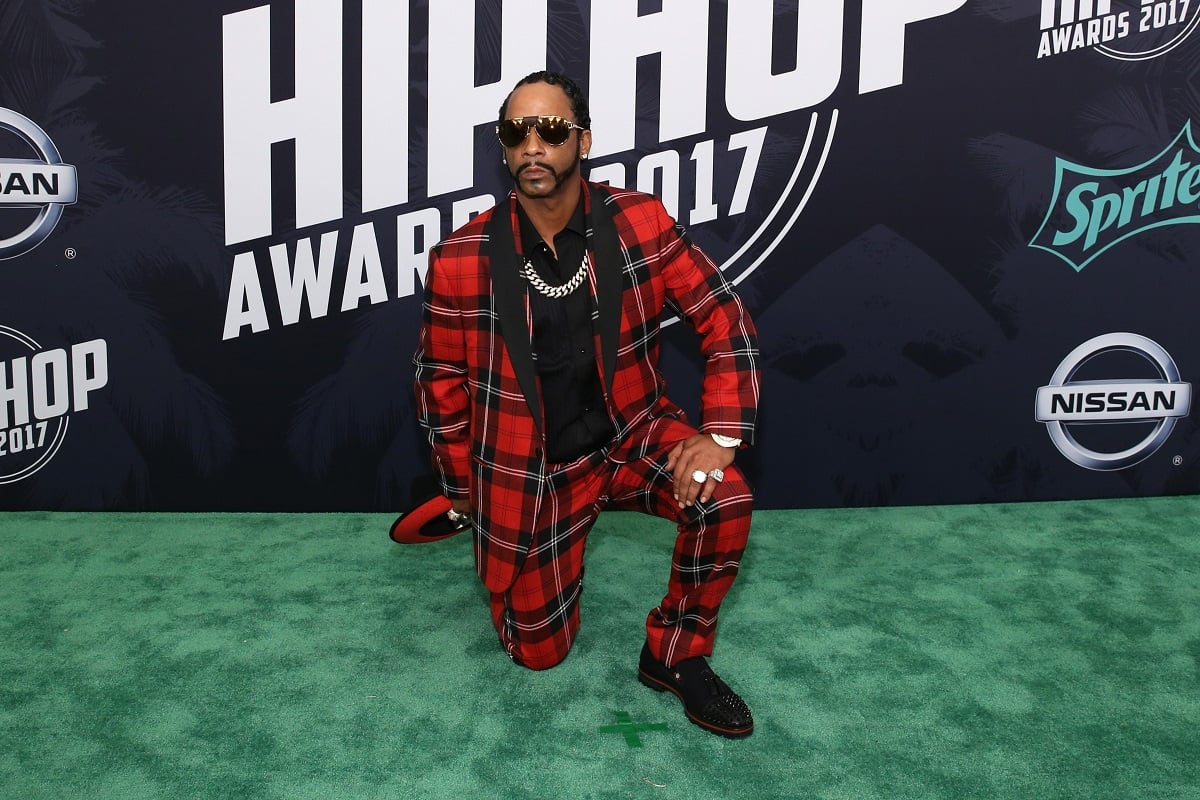 Williams wasn't shy when it came to ranking his own position in comedy. In fact, the Emmy-winner gave arguments for why he was the best comic in the business. Among these reasons were the number of fans he had and the number of shows he's done.
"I'm only the greatest comedian living because I have more female fans than any comedian on the globe," Williams said according to Atlanta Black Star.
The comedian also brought to light why his accomplishments weren't given the attention some might have felt they deserve.
"They downplay me because they must," Williams said. "Because the guy that you're saying is crazy and maybe a crackhead has outworked you every second that he has been a peer of yours. You probably have one comedy special, he probably has 10. The greats you talk about probably have two, and he has 10. This is 16 100 city tours."
Why Katt Williams believes Eddie Murphy can't be someone's 'favorite comedian'
Williams has often brought up his longevity as a reason why he's on top today. The actor has asserted that he's done several tours and has sold more tickets than most comedians with a similar platform. This is because of his adaptability.
"I'm constantly ok with change and with things not being the same as they used to be. And that's necessary to have a longevity that lasts you 30 years in any business, is the ability to adapt to what's happening," Williams shared.
But it's that longevity where Williams feels he differs from some of his peers. Later on in the interview, Williams distinguishes performers who are funny from those who are comedians.
"I'm also old school, so I don't consider everyone who's funny a comedian. So somebody would have Jim Carrey as their top five comedian, but they've never seen him do stand up," Williams said according to Audacy.
The comic then brought up one of his idols in Eddie Murphy. Williams presents the argument that Murphy's lack of longevity in the business disqualifies the Beverly Hills Cop star from being an actual comedian by today's standards. With the comic not having done a stand-up show in decades, Williams believes it makes no sense for someone today to consider him the greatest 'comedian.'
"Don't tell me Eddie Murphy is your favorite comedian because Eddie Murphy hasn't done comedy since the 80s," Williams said. "It just doesn't make sense. It's about how much [of] the body of work you can put out. So, nobody knows who was beefing with Mozart, because the guy beefing with Mozart didn't put up any material. You know what I mean? That's why history takes care of all of that."
The two comics Katt Williams considers funnier than him
Williams' recent feelings might be he's the greatest comedian alive. Years ago, however, there were two names he brought up that he felt outranked him.
"I've never been the funniest person on the planet at any point," Williams said on DJ Vlad. "It doesn't matter if people have a different opinion, it doesn't matter if my fans think differently. They're biased, they should think differently. But now Dave Chappelle has always been funnier than me. Chris Rock has always been funnier than me. I've always been aware of who was funnier than me."
But it appears that nowadays Williams wouldn't put Murphy in that category.