Katt Williams Once Claimed That No One Really Liked Him on the Set of 'Scary Movie 5'
The Scary Movie films have recruited many actors and comedians into its juggernaut of a franchise. In 2013, Scary Movie 5 brought in another comedian into its family in Katt Williams. But according to Williams, he didn't really get a chance to get to know his co-stars on set. In fact, Williams even asserted that his fellow actors might not have been very fond of him.
Katt Williams originally thought it was a mistake when he was recruited for 'Scary Movie 5'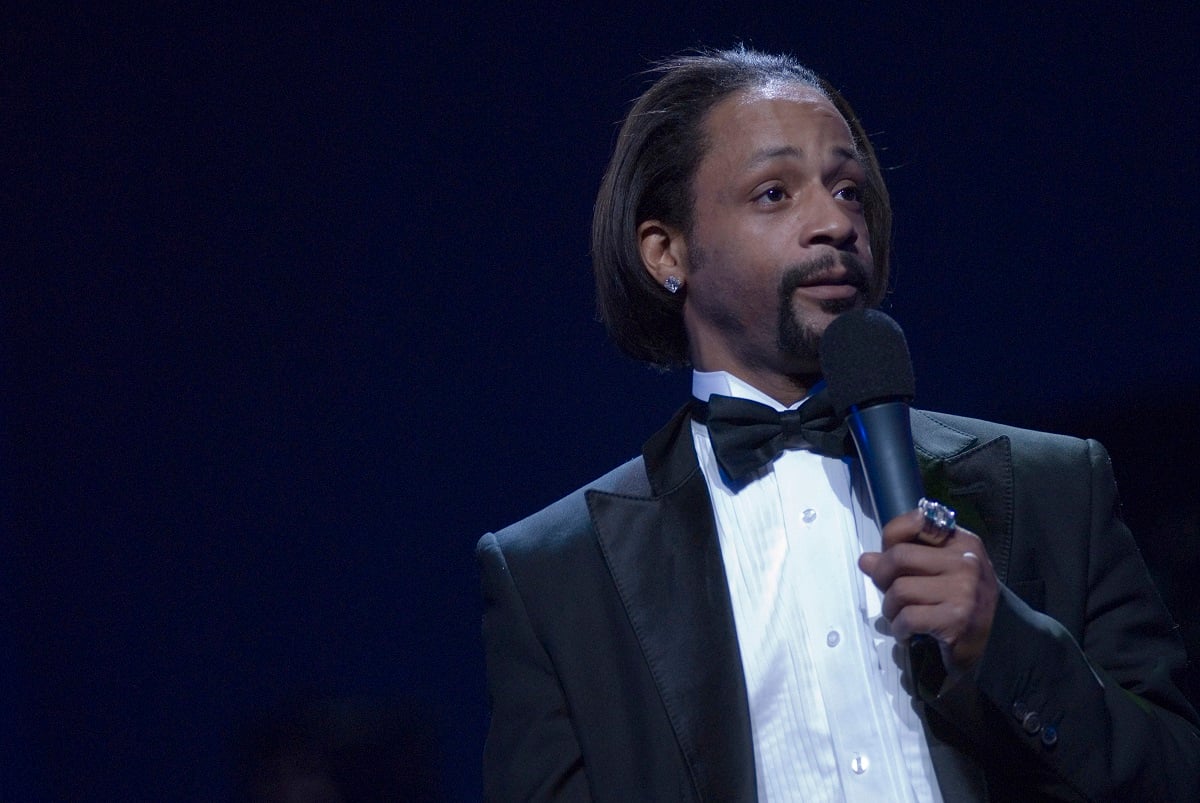 Williams was a fan of the Scary Movie franchise, but he didn't believe he'd ever be a part of it. So in an interview with Blackfilm, Williams revealed he couldn't miss the opportunity when offered a role in the movie. With so many other comedians and actors involved in this film, Williams felt he had to stand out.
"In a regular standard movie, you're given a lot of time and space in order to make your mark on the project. In this film, there were so many home run hitters on deck that it was exciting to me to feel the pressure," he shared.
Katt Williams claimed that no one really liked him on the set of 'Scary Movie 5'
When it came to mingling and socializing with his co-stars, Williams claimed he didn't have a chance to. The film featured an ensemble cast that included other controversial celebrities like Charlie Sheen and Lindsay Lohan. Mike Tyson, Snoop Dogg, and Terry Crews also helped round out the cast.
But in an interview with Hip Hollywood, Williams quipped that this cast of entertainers might not have taken a liking to him.
"No one really liked me," Williams confided. "I didn't even know any of these people were in the movie, I didn't know it was Scary Movie 5. There was a lot I didn't know."
Williams also claimed that he was kept away from most of the cast.
"They just kept me to myself," he continued. "I didn't realize at the time that nobody wanted to deal with me. I just thought I kept missing everybody in the cast. And by the time they got to the end, they told me how many people were in it. And I thought, 'Well, why am I shooting in Montana if everybody else is…' But, you know, it was good for comedy."
It's unclear how serious the comic was, however. In the same interview with Blackfilm, he revealed that one of the reasons he did Scary Movie 5 was because of the cast.
"The first thing that happened was that they were interested in me," Williams said. "Which I thought might have been a mistake. I saw the list of everyone that was in the film, and I was wondering why would they need me? Once I realized that it's Scary Movie 5 and is a part of an $800 million franchise, I was really excited to be able to come in and be very comedic so that I could make a strong mark."
Katt Williams didn't think he was as crazy as his co-stars
Katt Williams once admitted that, despite his reputation of being controversial at the time, he didn't feel nearly as crazy as his castmates. So much so that Williams felt he wasn't crazy enough to belong in the film. But the potential comedy that kind of cast might've brought motivated the comedian to bring his A-game.
"The cast is so crazy I didn't think I was crazy enough to qualify," Williams said in an interview with DJ Vlad. "And so it put pressure on me not only in crazyville but also in comedyland to bring the funny."