Katt Williams Once Explained How Comedy Lost Its Dignity
Comedian Katt Williams has been both a presence and student of comedy for several years now. Watching how much the comedic world has changed since he's performed standup, however, he felt that comedy had lost its dignity. And he knew exactly why.
Why Katt Williams considers himself a legend in comedy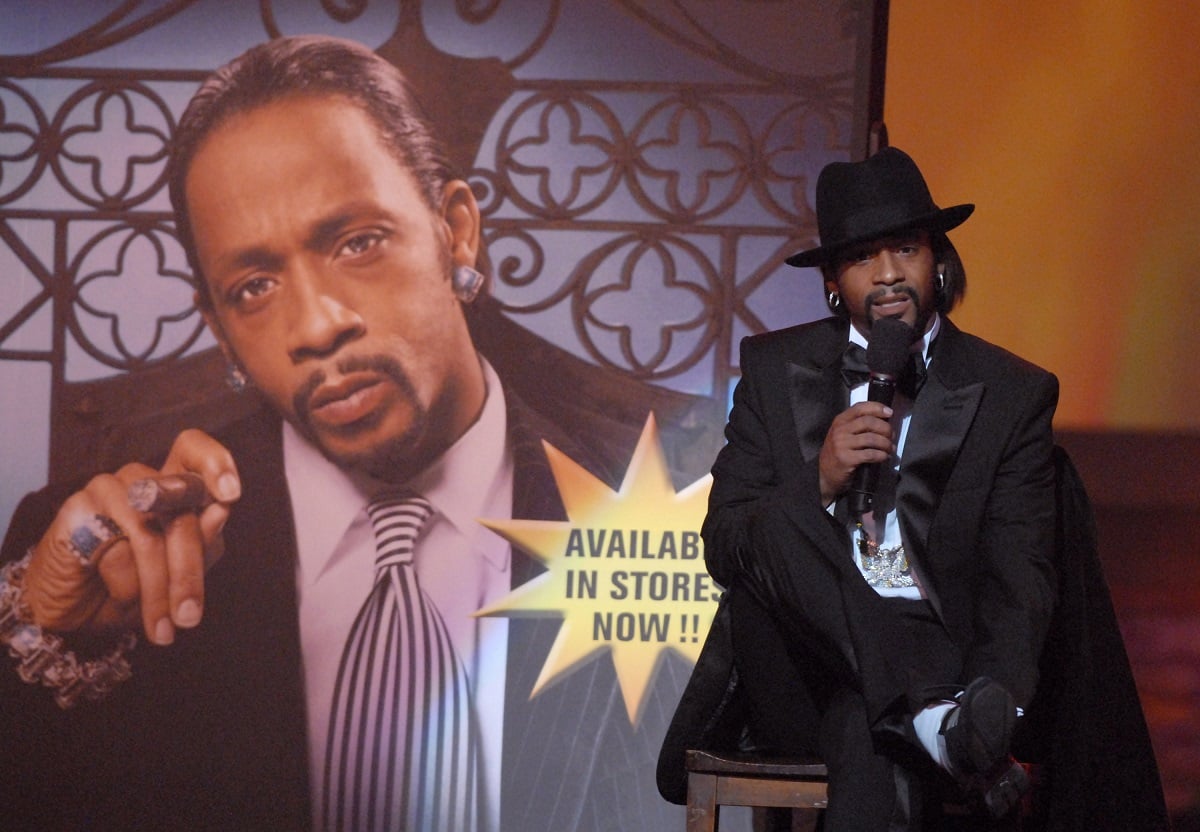 Katt Williams has consistently put out comedic material for years now and has no signs of retiring or slowing down. He felt that it was the combination of his work ethic and material that made him a legend in the industry.
"In our business, it's the quality of work that speaks to what you are in our field. The quality and the quantity of the work that you put out. So based upon that is why I accepted the L word. Just because the work has been put in. Just because the content has been put in, the care has been there, the fact that the things hold up over time," he told The Ringer.
Katt Williams explained how comedy lost its dignity
Williams has been candid about his feelings towards the present state of comedy. Whereas everyone sees cancel culture as a barrier, for instance, Williams sees it as a necessity.
"I'm a guy in the game that appreciates there have to be bounds," Williams said. "Cancel culture is not really a thing. See, cancellation doesn't have its own culture. This was a part of people of color's culture."
Williams also asserted that true comedians should be able to adapt to the changes brought on by the industry's changing landscape.
"You have to understand that when things evolve, you either evolve with it or you evolve against it. And there's no such thing as that," Williams said. "I don't want to call somebody something that I shouldn't call them. When if I had known that, I would've found something else to call them."
But far before cancel culture was a thing, Williams already once thought comedy wasn't in the best place it could be. According to The Washington Post, Williams wrote on his website that his goal was to "build a comedy empire and help restore dignity to our profession." Speaking to Cracked, Williams explained what he felt took the dignity away from comedy in the first place.
"It just got really oversaturated. And when everyone was reduced to a seven-minute clip and they started making audiences stand up at the end of people's performances rather than having to earn a standing ovation, it kind of watered-down our profession," Williams revealed.
How growing up in Ohio affected Katt Williams' comedy
It was noted that, like Williams, another iconic comic in Dave Chapelle was from Ohio. Because of this, Williams asked if there was something about Ohio that breeds or grooms comedians. The Wild N' Out alum then discussed how Ohio helped make him funny.
"You get exposed to a lot there, just from the fact that, more so than anywhere else in the country, it's more than likely that your next-door neighbor to the left is white, and the neighbor to the right is black or Hispanic," he revealed. "In a lot of larger places or more cosmopolitan places, the black people live in one area, the white people live in one area and the Hispanic people live in another area. It's much more diverse in Ohio, especially from an artistic standpoint. Even on the radio-when we were coming up, we'd hear Phil Collins, and then the next song would be the Gap Band."
RELATED: What Katt Williams Had to Change About Himself After His Controversies