Katt Williams Finally Reveals if He's Been Blackballed From The Industry
Katt Williams is regarded by many as one of the funniest comics of his generation. He's known for his unfiltered humor, energy, and blockbuster stand-up specials. Despite his ranking among Hollywood's greats, however, Williams hasn't received the same mainstream push that his contemporaries have. He doesn't star in blockbuster movies like Kevin Hart, and you'll rarely catch Williams sponsoring in a commercial. For a while, some thought this meant Williams was blackballed from the industry. But in a recent interview with the New York radio station Hot 97, Williams set the record straight.
Katt Williams' career
Katt Williams has built his career from the ground up. Born in Cincinnati, Ohio, Williams spent much of his time in Dayton growing up. He started performing at comedy shows when he was under-aged, spending years developing his craft while expanding his brand. His career took off in 2002, where he joined Nick Cannon's Wild 'N Out comedy sketch show. His profile further increased by featuring in 2002's Friday After Next. By 2006, he starred in his first stand-up special, Katt Williams Live: Let a Playa Play. From there, his legend grew into what it is today.
The controversy surrounding Katt Williams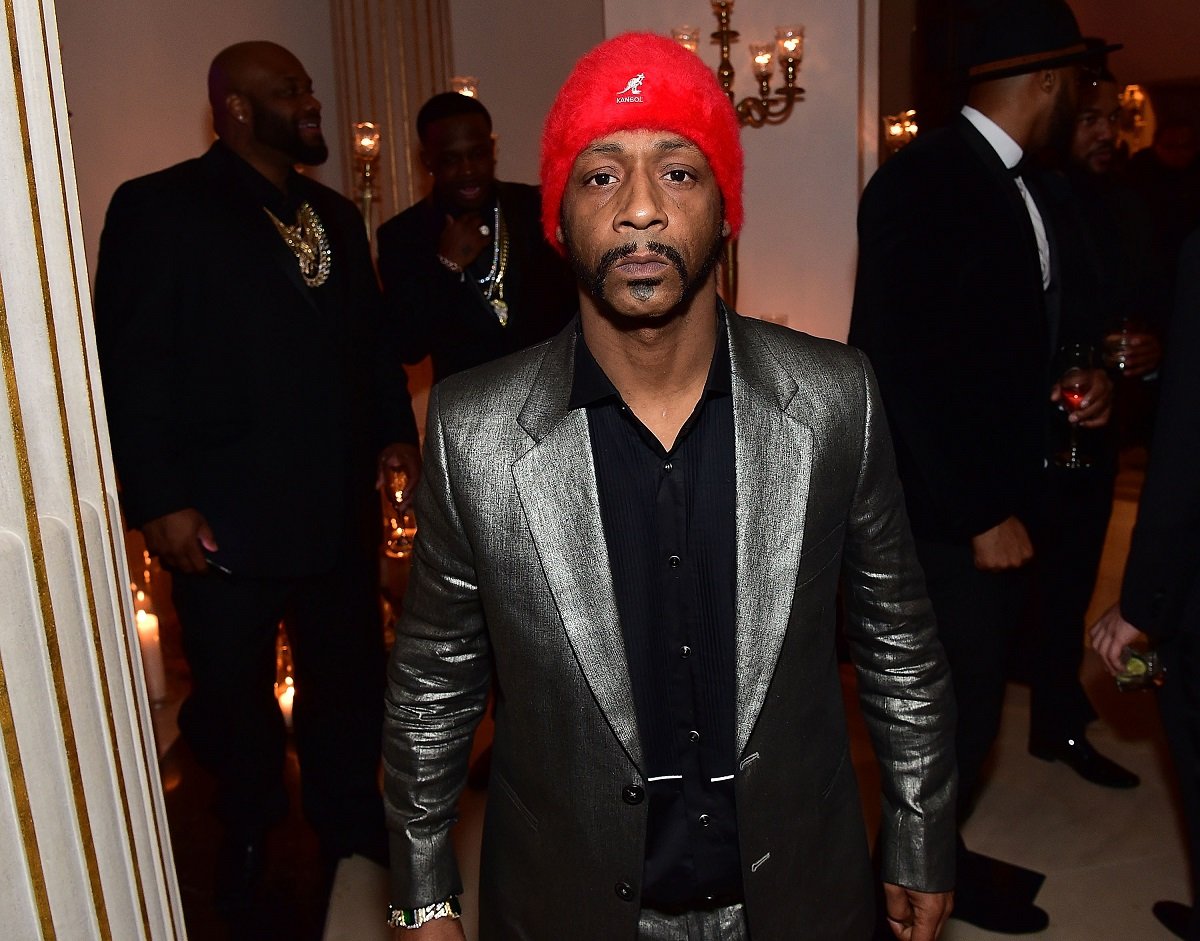 Katt Williams' career has experienced much controversy. He's been involved with some high-profile feuds with other celebrities for speaking his mind. Williams has criticized Tiffany Haddish on V-103 Atlanta. His opinions prompted Kevin Hart to defend Haddish, which later led to a feud between the two legendary comedians. He also feuded with the likes of Steve Harvey and Jamie Foxx.
Apart from this ongoing celebrity drama, Williams has found himself in numerous trouble with the law in the years following his success. From punching a pool-supply guy to getting into a physical altercation with a 17-year old, Williams has found himself featured on the news frequently. Although he has 19 felonies, he's never been convicted.
His lack of filter and his frequent troubles with the law caused speculation among his fanbase. Theories emerged that Williams wasn't as successful as he could've been because he truly was blackballed in the entertainment industry. Recently, however, Williams decided to address the myth and verify it as fact or fiction.
Katt Williams finally reveals if he's been blackballed
In an interview with Hot 97, the comedian reveals that he hasn't been blackballed by the industry. Contrary to the opinions of some fans, Williams isn't concerned with being mainstream. He's simply more interested in doing things his way.
"My fans think like, 'Oh, he's been blackballed,'" Williams said.
Williams believes one of the reasons why his fans think this way is because he doesn't do commercials or sponsorships. After addressing the matter, however, Williams was quick to dispel the myth.
"But the truth is in 20 years I've never been in a commercial audition in my life. Like, I never let my tour get sponsored when I was broke or now," Williams said. "You can't buy me, not because I'm not for sale. You can't buy me because I'm not in the store. That's different."
Katt Williams' career highs include winning an Emmy
Williams may not need mainstream acceptance, but at one point mainstream accepted him. In addition to being one of the most successful comedians of his time, Williams added an Emmy to his resume. He earned the Primetime award for his role in Atlanta, created by Donald Glover. Williams appreciates the Emmy win, but he was clear that the Emmy's significance isn't necessarily about him.
"The Emmy really didn't mean that much to me. It just meant something to me because, on our side of the war, coming in we have to agree that we're not gonna win any awards," Williams said. "So, anytime there's a breakthrough and we do, it's monumental."
Williams later clarifies his remarks on winning the Emmy.
"Why did he win the Emmy, though? He won the Emmy because what that guy was saying is what they've been wanting that guy to say. They wanted to see that guy like that. That's how they wanted to see him in a dirty wifebeater, in an old robe. And we wanted him to apologize and say I'm sorry. That's what we would like."