Katt Williams Once Shared He Was Not Happy With This 'Saturday Night Live' Celebrity's Impression of Him
Katt Williams has been shown to nbe a good sport when it comes to impressions of him. But there was one particular impression a performer did that Williams allegedly wasn't too happy with.
Comedian Katt Williams has a very unique personality, so much so that some performers have even mimicked his style to entertain audiences. However, there was one impersonation that the successful comic allegedly might not have taken too kindly to.
Katt Williams wondered why he was never asked to be on 'Saturday Night Live'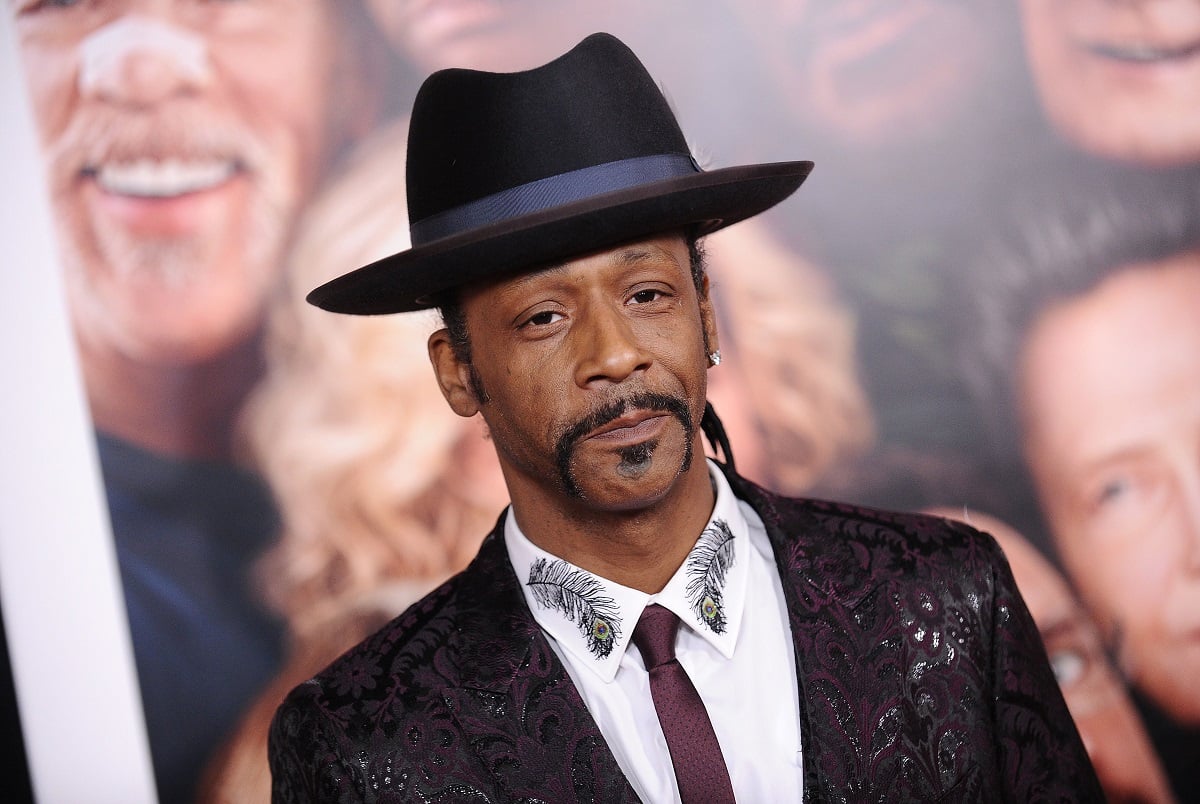 Williams is well aware that he's been imitated by several performers on the popular sketch comedy series. Saturday Night Live's Jay Pharoah and others have frequently masqueraded in the comedian's identity.
But in some cases, even acts like Drake have borrowed the comedian's act as well to entertain audiences. Well, how does the man himself feel about these impressions? He let his feelings known in an interview with the Los Angeles Sentinel.
"Listen, parodies of me have been done 7 or 8 times on SNL," Williams began. "Every time they want good black ratings, somebody's doing Katt Williams. Jay Pharoah…Michael Che….Leslie Jones….Drake…Tiffany Haddish. With each of them, we've had a Katt Williams sighting. So, here's a question I wish somebody would ask: How many impressions of you should they do before finally having the real Katt Williams on Saturday Night Live?"
Katt Williams once told Jay Pharoah that he wasn't happy with his impression
Katt Williams and Jay Pharoah both have shared that they admire one another's talents. When asked about Pharoah possibly not being a bigger star after SNL, Williams answered with nothing but kind words.
"It's delicate when you're using his set of skills for comedic purposes," Williams said, explaining Pharoah's career after SNL. "It's not the easiest thing to do and that's why he struggled on occasion. But when it's done right, it's perfect. Jay's a rare talent, and I'm sure Saturday Night Live was just the start for him."
However, although Williams appreciated Pharoah's talent, there was once a time he quipped to Pharoah about not appreciating his impersonation.
Pharoah explained hasn't had any real run-ins with the celebrities he's mimicked in an interview with Leigh Valley Live. However, megastar Will Smith did once challenge Pharoah on his impersonations, and Pharoah was up to the task.
"It was funny because he was like (in Smith's voice), 'Yo Jay, I don't think you can sound like me.' I looked at him and was like (in Smith's voice), 'Yo Will, stop playing,'" Pharoah said.
Katt Williams was a bit blunter with Pharoah. Pharoah once shared that he was in an audio chatroom doing an impression of Williams, then the real Katt Williams entered the chat. When Williams saw Pharoah's act, he was less than pleased. This interaction wasn't helped by fans in the chat.
"Then the people in the chat room — I was still in the voice — were like, 'Whoa, Jay sounds more like Kat than you do,'" Pharaoh said. "He was not happy."
Why Jay Pharoah felt it was sad to see what was happening to Katt Williams
As some know, Katt Williams was once involved in many scandals, filled with celebrity feuds and run-ins with the law. In an interview with CBS News, the talented impressionist was asked whose side he took in the Williams and Kevin Hart conflict. But Pharoah just wanted others to stop judging Williams.
"It's not funny to me. I feel like Katt Williams is a great comedian. We need to leave him alone," Pharoah said. "He's going through some mishaps right now and I hope everything goes well for him because I'm a fan of his. I think he's extremely smart and talented. Who knows. We don't know the situation. You can't look at a situation and be like, 'Oh snap!' You gotta know the back story. There could be something going on there that we don't know. It's kind of sad to see. He's amazing."