Katt Williams Trends Over Response to 'Cancel Culture' Criticism
Katt Williams has offered his take on "cancel culture," which refers to the outpouring of criticism aimed at celebrities and other public figures for offensive statements or behavior. In an interview, the "Pimp Chronicles" comedian said he understands the reasons people have gone after certain individuals, explaining that there are simply issues that deserve correction. His comments were met cheers from viewers and even had him trending on Twitter.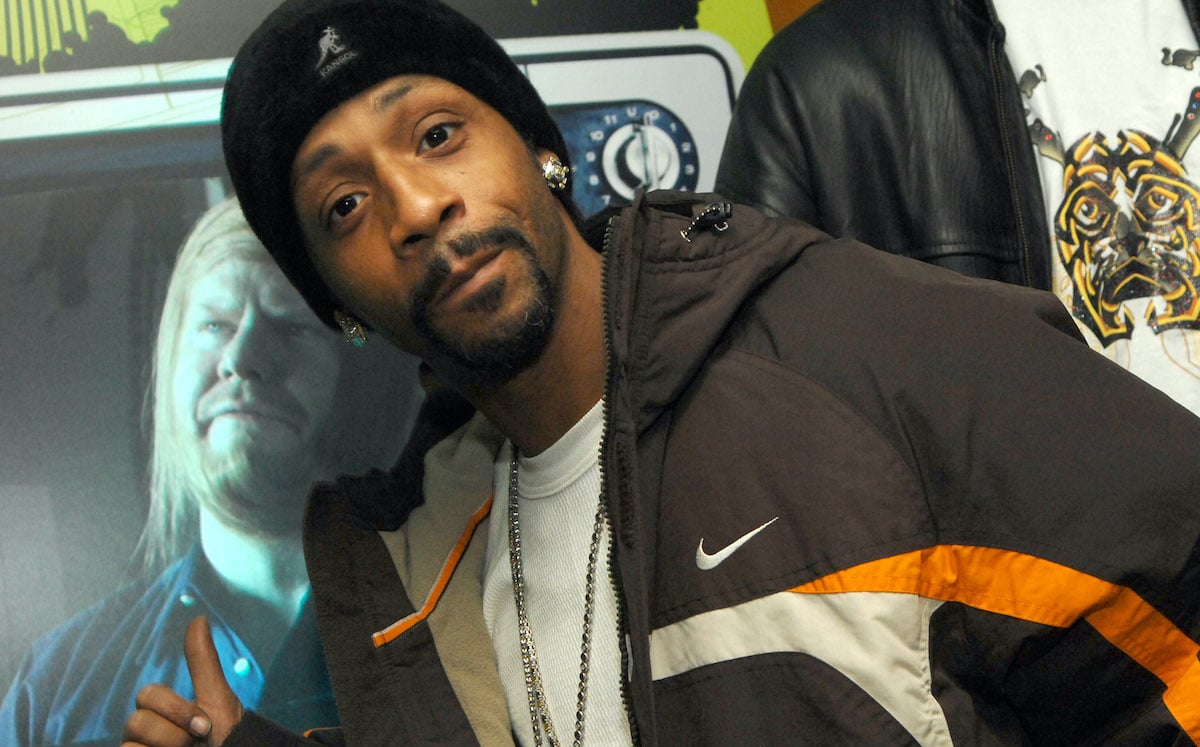 What Katt Williams said about 'cancel culture' exactly
Williams was on The Joe Budden Podcast to promote his upcoming movie The House Next Door: Meet the Blacks 2, when he was asked to weigh in on "cancel culture." Many creatives, particularly comedians, have criticized the movement, complaining that the risk of being canceled stifles their creativity. But Williams took another approach.
"Some of these things are for the benefit of everything," he explained (via Variety). "Nobody likes the speed limit, but it's necessary. Nobody likes the shoulder of the road, but it's there for a reason. My point is, [people] weren't all that extremely funny back when they could say whatever they wanted to say. At the end of the day, there's no cancel culture. Cancellation doesn't have its own culture."
He continued, saying: "I don't know what people got cancelled that we wish we had back. Who are they? It's done for the reasons it's done for and it helped who it helped. If all that's going to happen is that we have to be more sensitive in the way that we talk, isn't that what we want anyway?"
"I'm saying, your job as a comedian is to please the most amount of people with your art. So if you wanna offend somebody, nobody took those words away from you… But don't call somebody this word when you know it affects all of these people," he added.
On a final note, Williams said those who struggle to come up with material in this era should maybe reconsider their job field. "If these are the confines that keep you from doing the craft god put you to, then it probably ain't for you," he concluded. "Growth is part of being an adult."
Katt Williams' comments on 'cancel culture' were met with praise
A clip of that portion of the interview went viral on Twitter on June 5, with many viewers praising the comedian and his response to that question.
"Even Katt Williams gets it," tweeted film and TV producer Franklin Leonard.
"THIS is the proper answer to cancel culture questions to comedians," wrote comedian Jen Kirkman. "Katt Williams nails it."
"Hell yes," radio host Jesse Thorn agreed.
"He's 100% right," added comedian Lil Rel Howery.
It looks like Williams just summed up how a lot of people feel and just gained a lot more respect from them. You can check out the full interview online now.