Why Katy Perry Covered The Beatles' 'All You Need Is Love'
The Beatles' "All You Need Is Love" is one of their most famous songs with a message. Katy Perry recently put her own spin on "All You Need Is Love." During an interview, Perry explained how The Beatles' songs impacted her.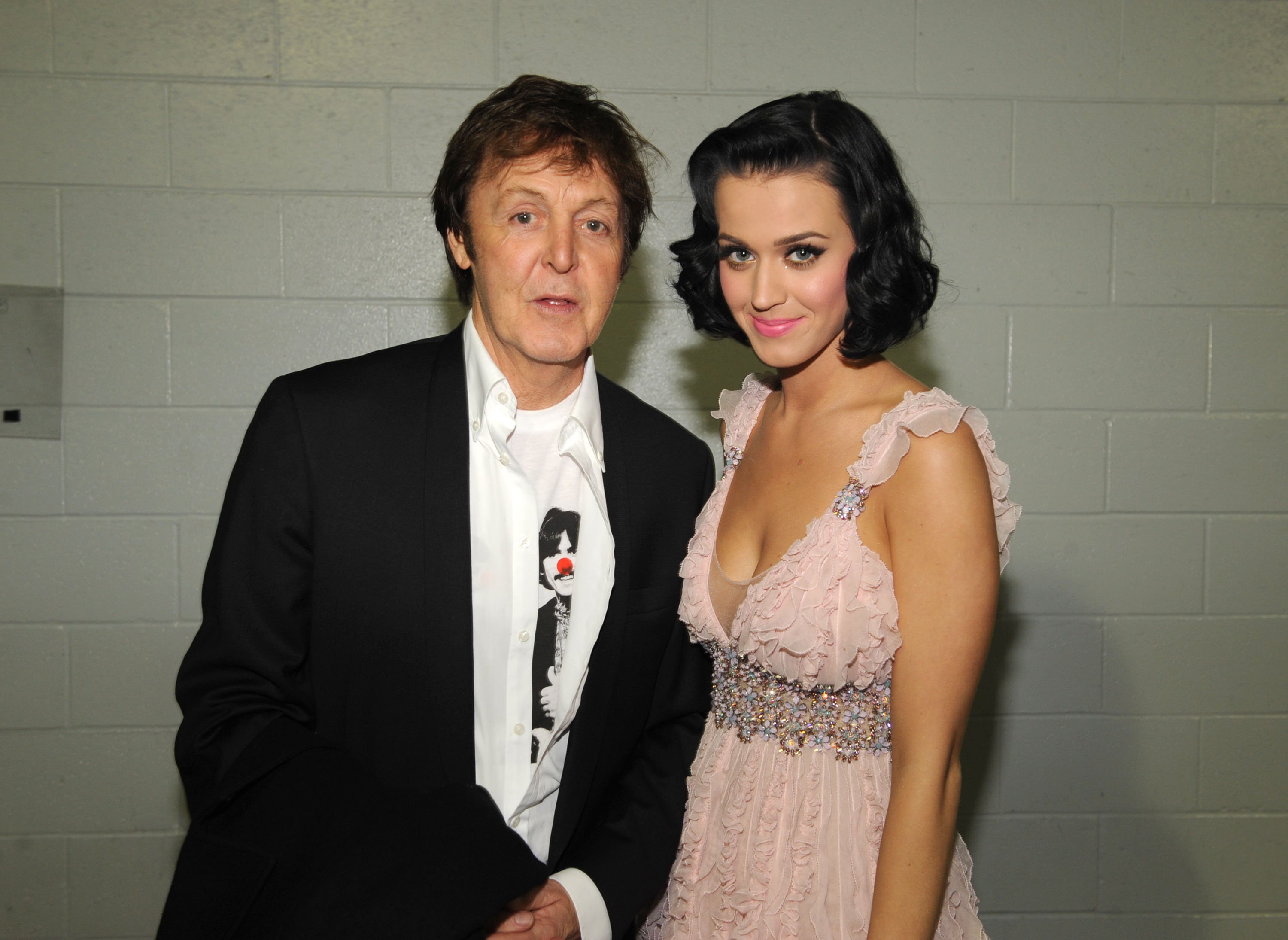 How Queen, The Beatles, and The Beach Boys impacted Katy Perry
During a 2012 interview with Interview magazine, Perry discussed her musical upbringing. She said she didn't listen to much music in her youth beyond Christian songs and pre-rock 'n' roll artists like Edith Piaf. She explained how listening to The Beatles and other rock bands broadened her horizons.
"I started to hear different kinds of music, my world got bigger," Perry revealed. "I got a record by Queen, which was so influential for me. I got all The Beatles' records, like The White Album, which was really important to me along with Pet Sounds by The Beach Boys. Those two records were the only things I listened to for probably two years straight."
RELATED: Josh Groban Spit Out His Coffee When He Heard a Hit Katy Perry Song Was About Him
What she thought of 'All You Need Is Love'
According to a 2021 article posted by Gap Inc., Perry recorded "All You Need Is Love" for Gap's 2021 holiday campaign. "I'm always excited to work with brands that are going the extra mile to make this world a better, happier place," said Perry. "Reimagining one of the most recognizable and emotional songs of our time with an iconic brand like Gap, having such a special and important message, has been a dream."
Perry continued she was happy her cover was part of a charity campaign. "And what better reason to partner than bringing people together to spread joy for the holidays and raise money for Baby2Baby, a charity that's close to my heart," she added. "Children are our future."
RELATED: John Lennon Revealed The Beatles' 'All You Need Is Love' Didn't Reflect His Love Life
The way listeners reacted to The Beatles' 'All You Need Is Love' and Katy Perry's cover
The Beatles' version of "All You Need Is Love" became a huge hit in the United States. For one week, it was No. 1 on the Billboard Hot 100. The Fab Four's "All You Need Is Love" stayed on the Billboard Hot 100 for 11 weeks in total. The Beatles released the tune on their album Magical Mystery Tour. That album peaked at No. 1 on the Billboard 200 for eight of its 93 weeks on the chart.
The Official Charts Company says the original "All You Need Is Love" was popular in the United Kingdom too. For three weeks, it topped the chart. It stayed on the chart for 13 weeks altogether. Magical Mystery Tour hit No. 31, remaining on the chart for 10 weeks.
Perry's cover wasn't nearly as successful. Billboard and The Official Charts Company respectively report her rendition hasn't charted in the U.S. or the U.K. It has yet to appear on any of her albums.
Perry's "All You Need Is Love" didn't become a hit; however, it remains an interesting connection between one of the most famous pop stars of our time and The Beatles.
RELATED: How John Lennon Defended The Beatles From Fans Who Said 'All You Need Is Love' Was Hypocritical