Katy Perry's First Kiss Felt Like Her Mouth Was 'Getting Invaded By a Slug'
Katy Perry described her first kiss as getting her mouth invaded by a slug.
Katy Perry is a hugely popular pop star, a woman who is known for her over-the-top costumes, soaring voice, and ability to craft catchy jingles like "Firework," "California Gurls," and "I Kissed a Girl." Perry is also one of the judges of American Idol, helping to usher aspiring artists into the world of show business — all while balancing the demands of new motherhood. Although Perry is in a happy relationship now, she has dated a wide variety of men and has had several bad experiences, including a notoriously bad first kiss that she once detailed to W Magazine. 
What is Katy Perry best known for?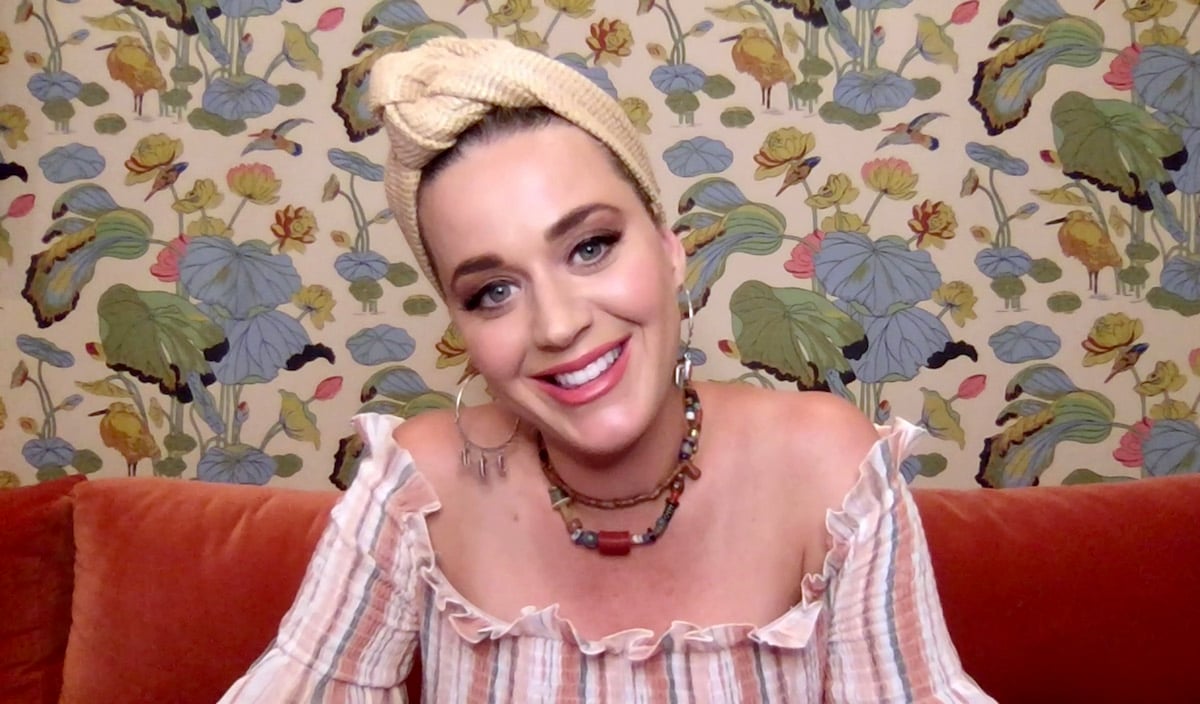 Perry first rose to fame in 2008, after spending several years climbing the ladder of success in the music industry. That year, her hit single "I Kissed a Girl" hit radio airwaves, inciting controversy and sending Perry to the top of the pop charts.
Over the years that followed, Perry proved that she was no one-hit-wonder, consistently releasing songs that got her fans talking. Perry, a Billboard darling, frequently discusses themes of adulthood, maturity, and self-reflection in her songs, always ensuring that her tunes go much deeper than surface-level pop.
Perry has made headlines many times due to her various romantic entanglements. Early on in her career, Perry dated fellow musician Travie McCoy before breaking up in 2008. Following her romance with McCoy, Perry married comedian Russell Brand in a whirlwind relationship that got everyone talking. Brand and Perry's romance was fast and furious, and by 2011, the two had decided to split up. 
Katy Perry's long-term romance with Orlando Bloom
After Perry and Russell Brand divorced, she moved on to another high-profile musician — John Mayer. Perry and Mayer dated for two years, and were spotted on many red carpets together before calling it off in 2014. She was linked briefly to Diplo in early 2016, but when she met actor Orlando Bloom at a Hollywood party that same year, the chemistry was immediate.
Perry and Bloom have been together ever since, and in February 2019, the pair announced their engagement. One year later, Perry revealed that she was expecting a baby, writing "I'm excited, we're excited, and happy." The couple welcomed their daughter, whom they named Daisy, in August 2020. 
What did Katy Perry reveal about her first kiss?
These days, Perry is full of love as she celebrates her new daughter and lives life with Orlando Bloom. Still, she has had some trying times on her way to romantic bless and as she once revealed to W Magazine, her first kiss was notoriously bad.
"My first French kiss was in sixth grade in Big Bear, California. I was hanging out with this girl from church who had a bit of a reputation. She had a coed party, and I was not allowed to go to a coed party until eighth grade. But I went anyway. At the party, we played spin the bottle," Perry admitted.
She added: "It got to be my turn, and I spun the bottle, and, all of a sudden, I felt like there was a wet fish in my mouth. That was my first kiss. When you're in sixth grade, there's no art to French kissing. There's no cadence, no beautiful up and down, no waves. Instead, it just feels like your mouth is getting invaded by a slug."
While Perry has clearly long since moved past such embarrassing moments, it's clear that moment definitely made a strong impression.