Is Katya Zamolodchikova From 'RuPaul's Drag Race' Russian?
Her full name is Yekaterina Petrovna Zamolodchikova, but your dad just calls her Katya. This loveable weirdo was first introduced to RuPaul's Drag Race fans with season 7, complete with a Russian-inspired entrance look. 
In fact, Katya's heritage was the inspiration behind several runways on this reality competition series.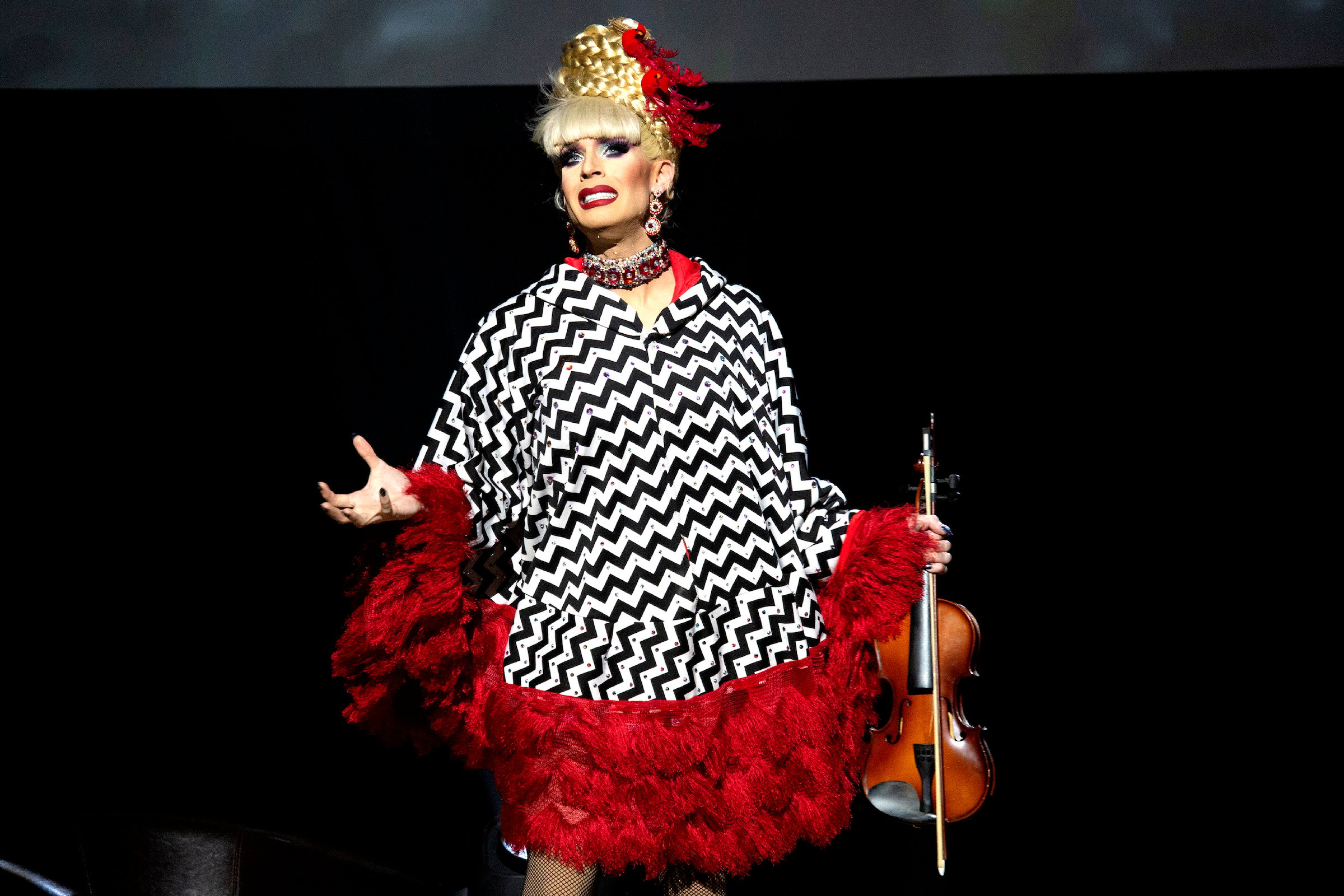 Katya Zamolodchikova is one of the former contestants from 'RuPaul's Drag Race'
She's a YouTube star and a New York Times Bell-Selling Author. Before that, Katya was a contestant on RuPaul's Drag Race season 7. As a reference to Laganja Estranja's season 6 entrance, Katya walked into the Werk Room complete with a Russian outfit and a Russian greeting — "C'mon Season 7!" 
For All-Stars 2, Katya did a similar red entrance look, saying, "happy hunger games" in Russian. For one challenge that same season, Katya and her mother, who was given the drag name "Svetlana Borisnova," dressed was a bumbling babushka with her Russian daughter. They won the makeover challenge, along with Detox and her sister. 
Is Katya Zamolodchikova actually Russian?
Technically, she's a mountain-biking vampire witch from the future. When it comes to her heritage, though, Katya Zamolodchikova is Russian-American. She can even speak Russian, along with a little French and a few other languages.  
Katya is American, though, who was born and raised in Massachusetts. Since her appearance on the reality competition series, this drag performer spent time traveling for tours and for projects with the skinny legend and All-Stars 3 winner, Trixie Mattel.  
That includes their YouTube series with Netflix, titled I Like to Watch, their Viceland series The Trixie and Katya Show, as well as their best-selling novel, Trixie and Katya's Guide to Modern Womanhood.
Now, fans can find her promoting her love for Russia on social media and on the award-winning WOWPresents series, UNHhhh. 
Sasha Velour, another 'RuPaul's Drag Race' contestant, actually lived in Russia 
During one episode of UNHhhh, Katya shared her love for another contestant who actually spent some time in Russian. She eventually became the winner of Season 9, earning the title of "America's Next Drag Superstar."
"This is Sasha Velour, so she's actually Russian," Katya said to her co-host. Trixie Mattel asked if Sasha Velour would be "coming for her gig," but that was never the case.
"No, not at all because she's a real Russian," Katya continued. "Well, real Russians in drag don't promote their Russianism because Russian culture is a bit strange, especially pop culture because drag's about pop culture, right?"
Sasha Velour even spoke on her experience being a member of the LGBTQ community while living in Russia during RuPaul's Drag Race. In fact, this performer's drag name, "Sasha," is a common Russian nickname for either Alexander or Alexandra, according to Drag Race Fandom. 
Fans can see Katya in new episodes of WOW Present's show, UNHhhh.