Kaycee Clark and Nany Gonzalez Have More Reality TV Plans — Just Maybe Not on 'The Challenge'
ARTICLE HIGHLIGHTS
Kaycee Clark went into season 37 of The Challenge after suffering a major injury on season 36.
The Big Brother winner and her girlfriend Nany Gonzalez had to face off in an elimination as part of the final.
Kaycee reveals that she and Nany would like to find an opportunity where they can compete together.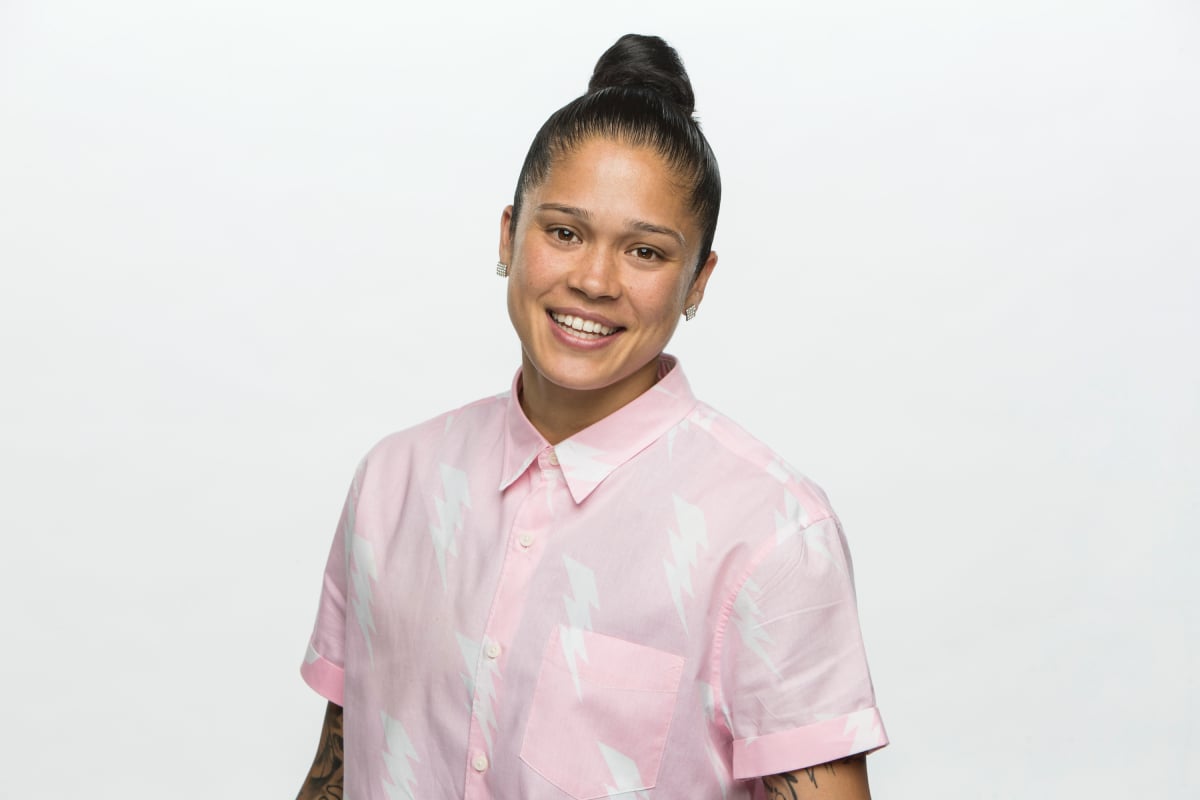 Kaycee Clark has just won her first season of The Challenge. In day two of the final of Spies, Lies, and Allies, she had to face off against her girlfriend, Nany Gonzalez, and eliminate her before winning the season with CT Tamburello.
Now that she's won both The Challenge and Big Brother, Kaycee has more reality TV plans. She wants to compete with Nany again. But this time, she wants the duo to have their own "amazing" team instead of competing against each other.
The 'Big Brother' winner went under the knife before 'Spies, Lies, and Allies'
Season 37 was Kaycee's third season competing in The Challenge. She made it to the final in season 36 Double Agents. But a brutal knee injury forced her out of the game in the final. She had surgery just four months before season 37 started filming.
"Going into this season, my main priority was to rehab my knee," Kaycee told Hollywood Life. "I iced it every morning, I had to. I didn't want to waste my time and energy, I came back for a reason. So, it was just awesome being able to win it and winning it with CT, the legend, meant everything!"
Could Kaycee Clark and Nany Gonzalez compete on 'The Amazing Race'?
After three appearances on The Challenge — including two finals and one win — Kaycee says she'd be open to competing again. However, now that she's won both The Challenge and Big Brother, she wouldn't mind switching things up and doing a different show. She also revealed that she and Nany would love to compete together on The Amazing Race.
"If they call me [for The Challenge], I love to compete, and I won't turn a challenge down. But I'm like, what's the next show I can win? Get me on Ninja Warrior or Survivor! I love competing and challenging myself, I do see myself doing some sort of competition in the future," Kaycee said.
"I don't know exactly where. If I get a call for The Challenge, cool, but I'd like to try something different and win something else. Nany and I want to do The Amazing Race. That would be cool. We'd do pretty good on The Amazing Race!"
Winning season 37 of 'The Challenge' was 'the best'
Kaycee says that having Nany in the game with her this time — and then winning it all at the end — made this season mean "so much more." Out of her three seasons, she says Spies, Lies, and Allies is by far "the best one."
"I had someone that I cared about, and to be able to go through such a unique experience with her was just amazing. We couldn't wait to get out of the house and we moved in together and things are great. They're awesome," Kaycee said.
Kaycee Clark explains why she and CT Tamburello gave away some of their prize money
Kaycee and CT won the $1 million prize to split between them. But they also had the option of sharing the cash with the second and third place teams — Kyle Christie/Tori Deal and Devin Walker/Emy Alupei.
In the end, Kaycee and CT decided to keep $800K and split it evenly between them. Then, they gave $100k to each of the other teams.
"It wouldn't feel right for us to take it," she admitted. "I know how it feels getting second and getting zero dollars, and last season, hurting myself and getting zero dollars. We had a good group of people and we all made it to the end together. So how do you not share it with everyone?"
The Challenge is currently on hiatus on MTV. Fans can revisit old seasons and watch The Challenge: All Stars on Paramount+.
RELATED: 'The Challenge': One Season 37 Champ Wasn't Even Supposed to Be on 'Spies, Lies, and Allies'