Keanu Reeves Admits 'The Matrix' Opened the Door for 'BRZRKR'
The Matrix gave Keanu Reeves a reigning spot on Hollywood's list of top action heroes. But the movie didn't just boost his acting career. It also opened the door for him creatively and helped pave the way for his new comic book series, BRZRKR.
Keanu Reeves adds comic book creator to his resume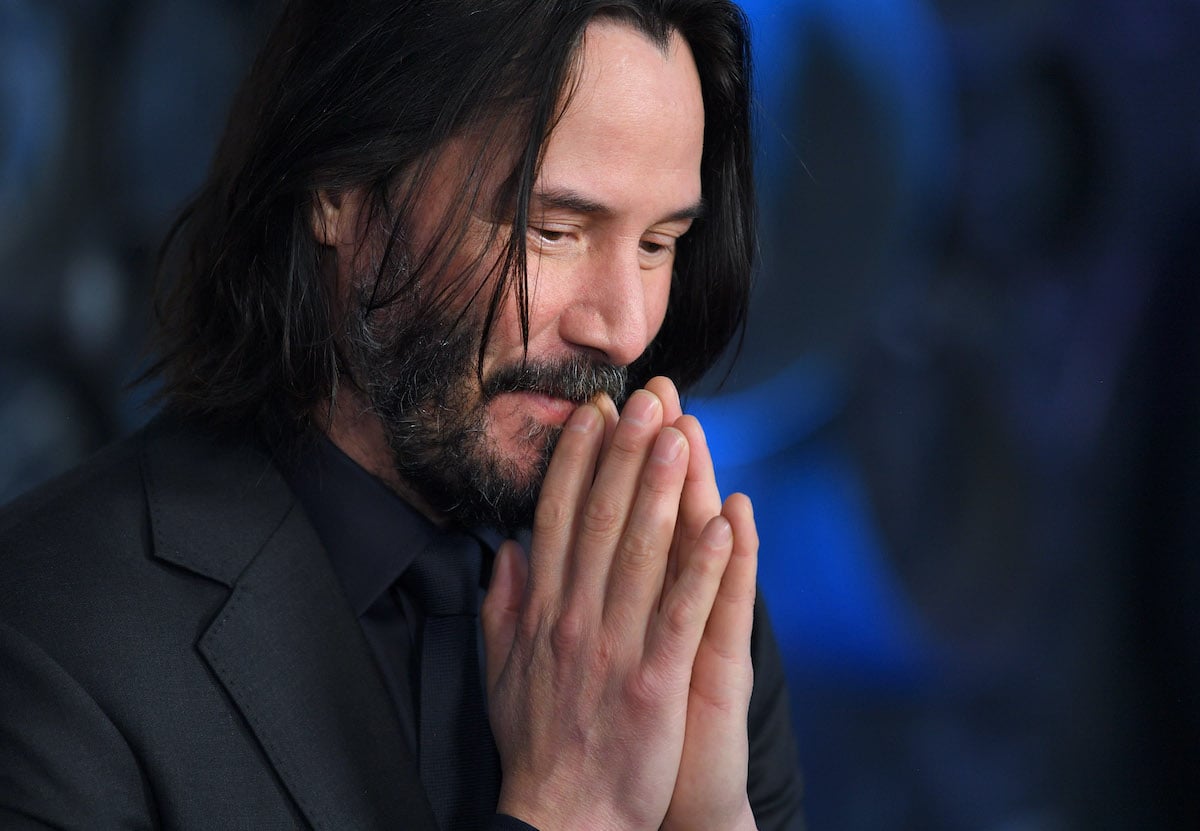 Reeves started his acting career in the '80s, appearing in films like Bill & Ted's Excellent Adventure and Dangerous Liaisons. In the '90s, he starred in several blockbusters, including Speed, Point Break, and The Devil's Advocate. But in 1999, Reeves made his debut as Neo in The Matrix and became one of Hollywood's most beloved action heroes. He reprised the role for two sequels and will appear in The Matrix: Resurrections.
Reeves' appeared in dozens of hit films, played bass guitar for the band Dogstar, and has co-authored two books. But he recently added comic book creator and writer to the list.
BRZRKR is the new Boom! Studios series he developed with writer Matt Kindt and artist Ron Garney. It tells the story of a half-God half-human warrior named B, who is an immortal being that's been taking down governments and kingdoms for nearly 80,000 years. The first issue of the comic was released in March 2021. After selling over 650,000 copies, it broke records and became the highest-selling original title of the 21st century. The first four issues of BRZRKR were collected and published as a graphic novel on Oct. 5, 2021.
Keanu Reeves says 'The Matrix' introduced him to a new world of fiction
While promoting the release of the first BRZRKR graphic novel, Reeves talked about his inspiration for the project. He admitted that some of his creativity stems from the world of fiction The Matrix introduced him to and credited the film for opening his mind.
RELATED: 'The Matrix 4': Priyanka Chopra Jonas Says Her Secret Role Is Like Nothing You'd 'Expect'
"Anything creative comes out of one's experience and interests," Reeves said in a recent chat with Forbes. "When I did The Matrix, I got exposed to Hong Kong action cinema, which opened the door to manga and anime, plus other genres like film noir."
Reeves also credits his childhood passion for comic books as a starting point for BRZRKR's origin story. "I really enjoyed comics growing up as a kid — still enjoy reading them," he told Mashable.
"I had an idea, just this one kind of image of a character, a berserker," Reeves added. "It was in a Viking setting, ripping off arms, punching' through chests. This idea that he was half-man, half-God, and what would that be? And who was cursed with this idea of violence?"
'BRZRKR' is coming to Netflix
Reeves will produce and star in two Netflix adaptations of BRZRKR. One is a live-action film currently in development with screenwriter Mattson Tomlin, and the other is an anime series. There are no official release dates for the projects. But Reeves is expected to start filming the movie in the summer of 2022.
The BRZRKR graphic novel is currently available in stores and online. The Matrix: Resurrections hits theaters on Dec. 21, 2021.