Keanu Reeves Admitted He's a Fan of 1 of Will Smith's Worst Movies
Will Smith has some regrets about making a box office flop after passing on the starring role in The Matrix, but Keanu Reeves didn't think it was all that bad. In a 2019 interview with Uproxx, Reeves said he "enjoyed" Smith's critically panned western.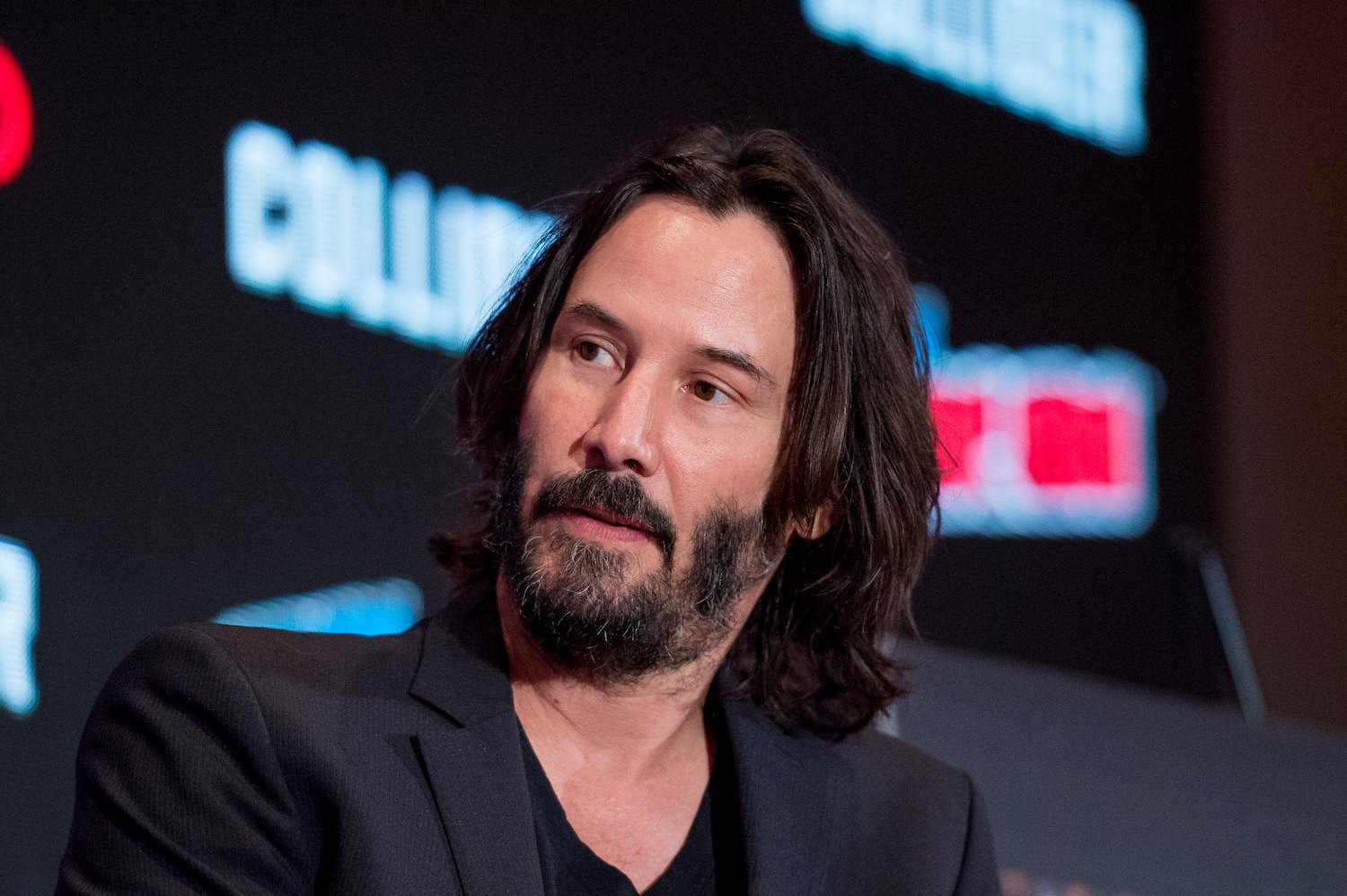 Will Smith passed on 'The Matrix' for 'Wild Wild West'
One of Smith's biggest regrets was signing on to do Wild Wild West, passing on the chance to play Neo in The Matrix to tackle the role of Jim West.
During an interview with HBO Sport's The Shop Uninterrupted, Smith was asked if there had been a role he wished he hadn't passed on. Smith was clear that he didn't totally regret passing on The Matrix, but admitted, "Sometimes you say no when you should have said yes."
He felt that his involvement with the movie would have drastically changed it, however, saying, "I would have ruined it," as Val Kilmer would have played the role of Morpheus.
He noted, "I make jokes about Wild Wild West but I'm not really a man prone to regret."
The Hollywood Reporter reported that during a 2016 Cannes Lion discussion, Smith admitted that he passed on playing Neo because he wanted the fame he thought would come Wild Wild West.
"I had so much success that I started to taste global blood and my focus shifted from my artistry to winning," he said. "I wanted to win and be the biggest movie star, and what happened was there was a lag — around Wild Wild West time — I found myself promoting something because I wanted to win versus promoting something because I believed in it."
Keanu Reeves is a 'Wild Wild West' fan
During the Uproxx interview with Reeves, the discussion turned to the video Smith made that explained why he decided not to do The Matrix. Reeves hadn't seen the video, so the interviewer explained, "Basically, he felt he had done too many sci-fi movies, but then joked he did Wild Wild West instead."
Reeves responded, "Hey, no, Wild Wild West is good … I liked Wild Wild West."
When the interviewer remarked, "I'll go as far to say I don't think it's as bad as people think it is," the actor said, "No, I thought it was good," adding, "It's good. The production design, Ted Levine was the most amazing … Kevin Kline. It was good. I enjoyed it."
Jada Pinkett Smith couldn't believe Will Smith passed on 'The Matrix'
Jada Pinkett Smith had auditioned for the role of Trinity in The Matrix but didn't get the part. The part of Niobe was later created for her in the sequels, however.
In a Vanity Fair interview, Pinkett Smith said she was surprised that Will didn't want to play the role of Neo as he told her that he "didn't get it."
"I was first introduced to it because they wanted Will Smith to play Neo," she shared about The Matrix. "I remember Will getting the deck for that movie and I'm a comic book fan … freak, right? So I'm looking at this deck and I'm going, 'Oh my goodness, this is revolutionary. I'm like, Will, you gotta do this movie!'"
When he told her, "I don't freakin' get it,'" she responded, "You don't get it? They're gonna try to make an action comic book!"