Keanu Reeves Almost Passed on 'Speed': 'The Plot's Ridiculous'
Keanu Reeves was the perfect choice to play Jack Traven in the movie Speed — but the actor almost passed on the iconic role. According to Reeves, he said the script didn't really impress him. Thankfully, he was talked into taking on the role and went on to have some amazing on-screen chemistry with his co-star Sandra Bullock. Speed became a fan-favorite Reeves action movie.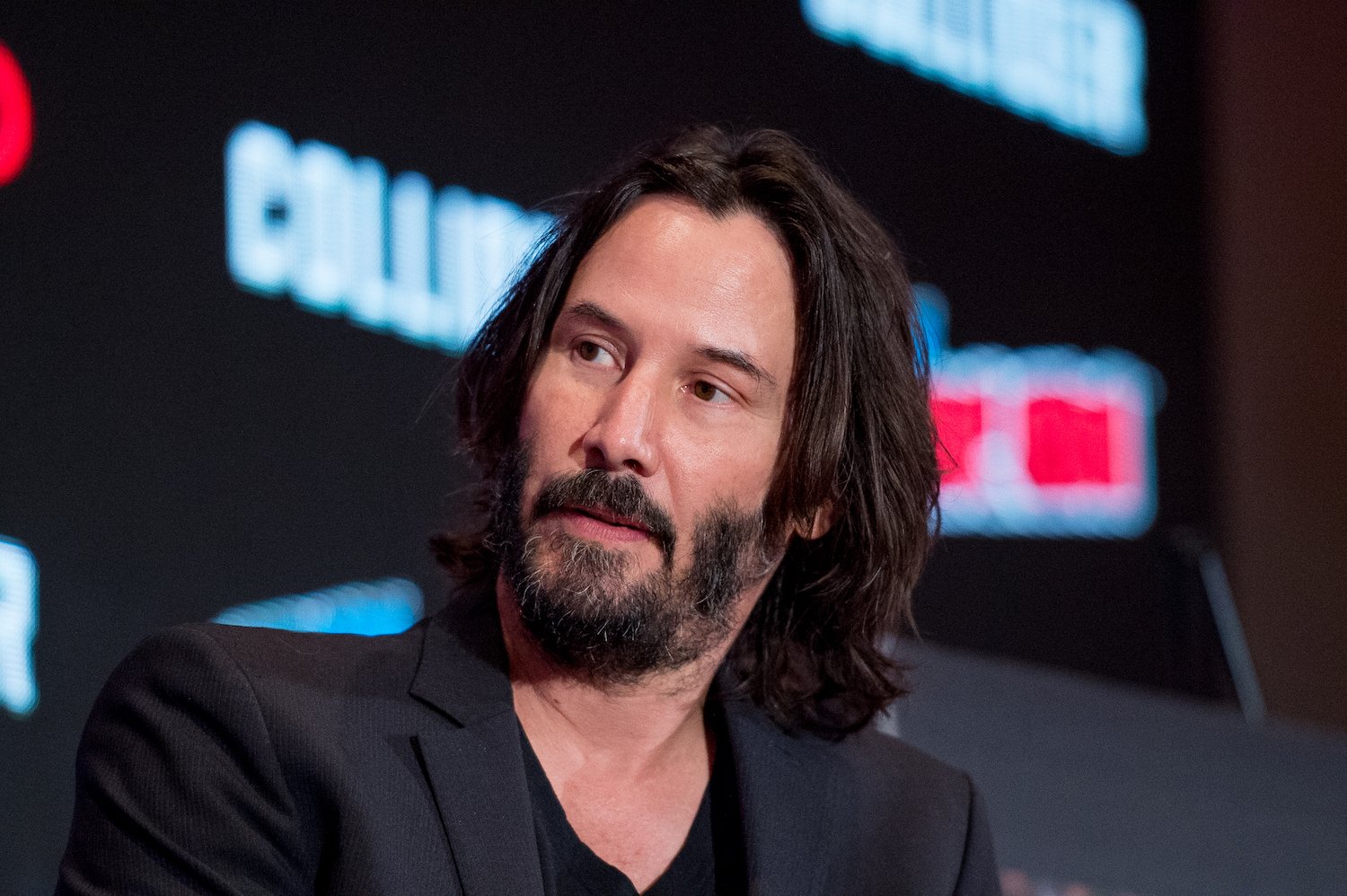 Keanu Reeves wasn't impressed with the 'Speed' script
During a 2017 interview with Esquire, Keanu Reeves' movies were a big focus of discussion and the actor admitted he wasn't on board with Speed initially. Reeves revealed that he almost passed on playing Jack because the plot was "ridiculous."
The interviewer wrote, "In the early nineties, the director of Die Hard was trying to get a new movie off the ground, Speed. Reeves wasn't interested."
"After years of playing high-school outcasts he'd proved he could do action with Point Break, playing Johnny Utah…," the interviewer continued. "But a bomb on a bus, Reeves, figured: who cares?"
Reeves recalled being unimpressed. "I remember the script and I was like, 'Eh?'" he told Esquire. "I mean, the plot's ridiculous."
Reeves took on the role and the film was highly successful. The actor might have signed on for Speed despite it having a ridiculous plot, but there was no way he was on board for Speed 2.
"They [director Jan de Bont and Bullock] said, 'You've got to do this,'" Reeves recalled. "And I said, 'I read the script and I can't. It's called Speed and it's on a cruise ship.'"
The actor made the right call by listening to his gut about Speed 2, but he paid a price. "I didn't work at Fox for 15 years," Reeves shared about the fallout from turning down the role.
RELATED: Ellen DeGeneres Accused Sandra Bullock of Taking Her Role in 'Speed': 'It Was Meant for Me'
Keanu Reeves had to be convinced to take on the action role
In a July 2020 interview with Vulture de Bont shed more light on Reeves' reservations about doing Speed. "He hated action," the director explained, noting that the actor wanted to do more dramatic roles but his manager convinced him to do Speed.
"He hated stunts, and he hated action! He was afraid of it," de Bont shared. "He was more like a happy-go-lucky guy at the time, with high aspirations of dramatic theater."
"Let me tell you this, it took me a lot of effort to get him to do the things I wanted him to do," de Bont continued.
He added, "But then near the very end, he finally started to enjoy it, because I showed him some footage and he realized, 'Oh my God, that is such a different thing now. That is not a stunt person. People can see it's my face. It's not over my shoulder. It is in my face while things are happening around me.'"
"And then he started to enjoy it," de Bont shared.