Keanu Reeves and Alex Winter Originally Had Sons in 'Bill & Ted Face the Music' — Why They Became Daughters
'Bill & Ted' fans remember Keanu Reeves & Alex Winter with Little Bill and Little Ted in 'Bogus Journey.' Here's why they became Billie and Thea.
Bill & Ted Face the Music shows Bill (Alex Winter) and Ted (Keanu Reeves) all grown up. They've raised daughters, Billie (Brigette Lundy-Paine) and Thea (Samara Weaving). Some fans were a little confused, since Bill and Ted introduced their babies, Little Bill and Little Ted at the end of Bogus Journey.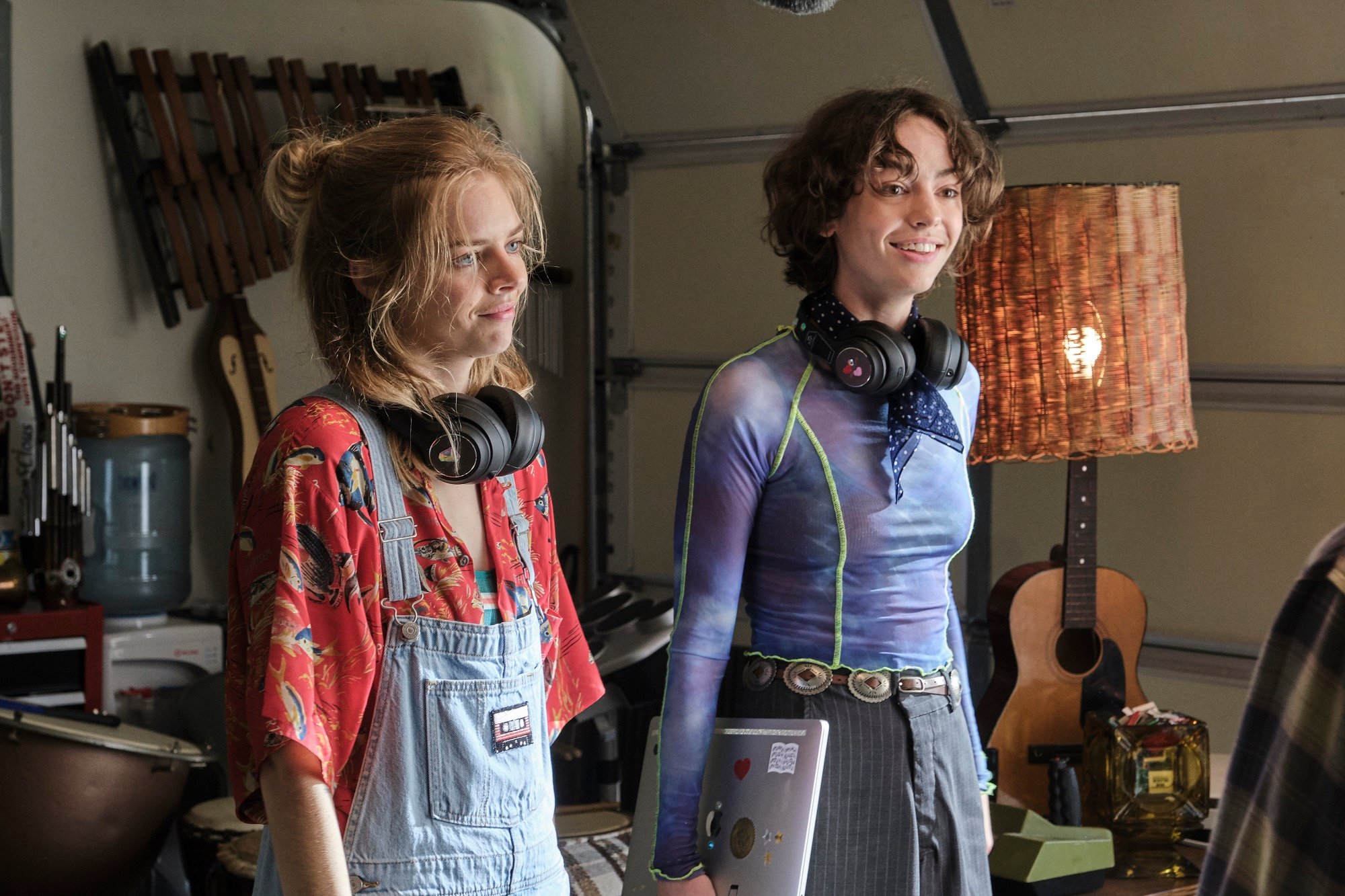 Screenwriter Ed Solomon, who wrote all three movies with Chris Matheson, reminds fans that daughters check out, especially with their full names. Solomon spoke with Showbiz Cheat Sheet about the film and explained how they tried writing Bill and Ted's sons before they made the switch. We'll have more with the makers of Bill & Ted Face the Music before it opens Aug. 28 in theaters and VOD.
Keanu Reeves and Alex Winter plus two more boys didn't work
Solomon said he and Matheson began writing Bill & Ted Face the Music around 2010. For at least five years, they interpreted Little Bill and Little Ted as boys, and they were not happy with the results.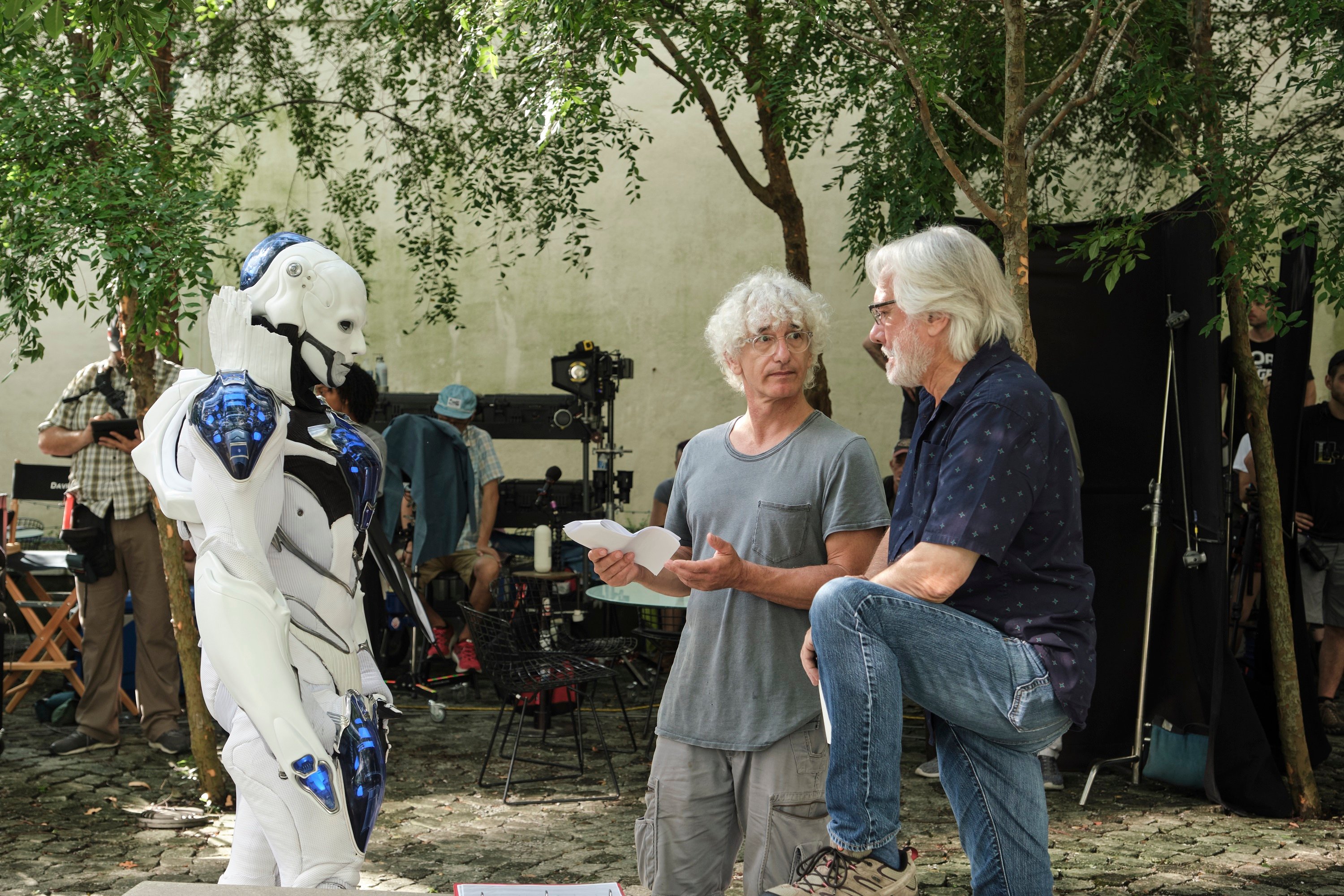 "When we first started writing Face the Music, we wrote little Bill and little Ted as boys, Will and Theo," Solomon said. "And, it sucked. It was not funny. It was totally derivative. There was nothing fresh about it. No matter how much we tried, if we tried to give them voices like Bill and Ted, well, that really felt derivative. If we tried to make them kind of cool guys, that felt unfunny. If we made them smart, it just felt boring."
Fortunately, Bill and Ted proved to be gender neutral names 
Reeves and Winter introduced Little Bill and Little Ted but fortunately never said they were sons. The epiphany came to Solomon and Matheson to make them Billie and Thea.  
"So at a certain point, probably 2015/2016 we went, 'Dude, we're banging our head against the walls. What if we make them girls? What if they have daughters?'" Solomon said. "Chris and I both have daughters. We have sons and daughters. The minute we did that, the movie opened up. It just was so much better on a creative level."
The daughters did not do Keanu Reeves and Alex Winter impressions
You can definitely see the family resemblance in Weaving and Lundy-Paine's performances. However, they were careful not to just imitate Reeves and Winter. Winter himself said Lundy-Paine and Weaving created their own characters, and referenced their screen mothers (Erinn Hayes and Jayma Mays) too.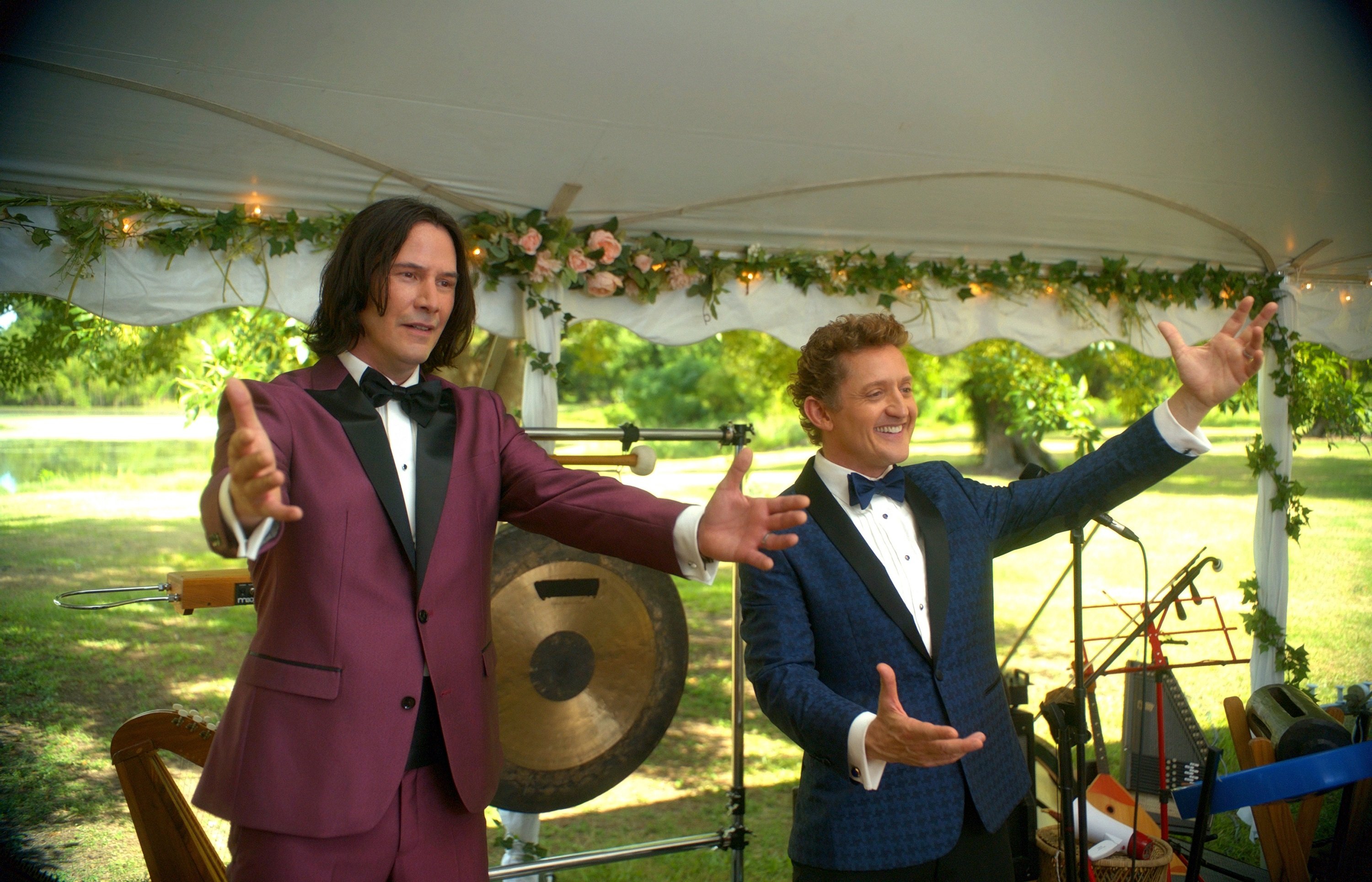 "We really were grateful that those actresses, Bridgette and Samara didn't want to play knockoffs as us," Winter said. "They wanted to play their own people and their own members of our family. They were taking stuff from the moms as well [because] they wanted to feel like they came from both of us."
Ed Solomon disputes the 'Bill & Ted Face the Music' conspiracy theories
Solomon is active on Twitter, and he has spent the last year discussing Bill & Ted Face the Music with fans. The first time the issue of Bill and Ted's daughters came up, Solomon wrote a thread explaining the decision. He also told Showbiz Cheat Sheet that he since became friends with the original poster.
"The problem I had with that exchange was his accusation was, 'Oh, you're calling them girls. This is part of some woke Hollywood agenda.'" Solomon said. "It's like dude, first of all, I can't stress enough how little Hollywood cared about this movie. We couldn't get a studio behind this. We tried for a decade to get Hollywood behind this movie. We're an independently financed film that is getting distributed now finally by a Hollywood studio. but A, we couldn't get Hollywood interested. B, there's no Hollywood agenda in place anyway."
Little Bill and Little Ted didn't become Billie and Thea for any agenda except that they reflected what was right for the story.
"We were trying to make right for the story and actually make right for the world," Solomon said. "Women are underrepresented in roles. It made sense not just culturally but it made sense creatively for us. It's just a better choice honestly."