Keanu Reeves and Leonardo DiCaprio Both Faced the Same Sad Problem Early In Their Careers
Keanue Reeves and Leonardo DiCaprio are both highly successful actors. They've proven they can handle a wide variety of roles, having both become breakout stars in the 1990s and gone on to find success in various films.
Still, breaking into the acting sphere wasn't always easy. And they both faced the same difficult problem when they were starting out.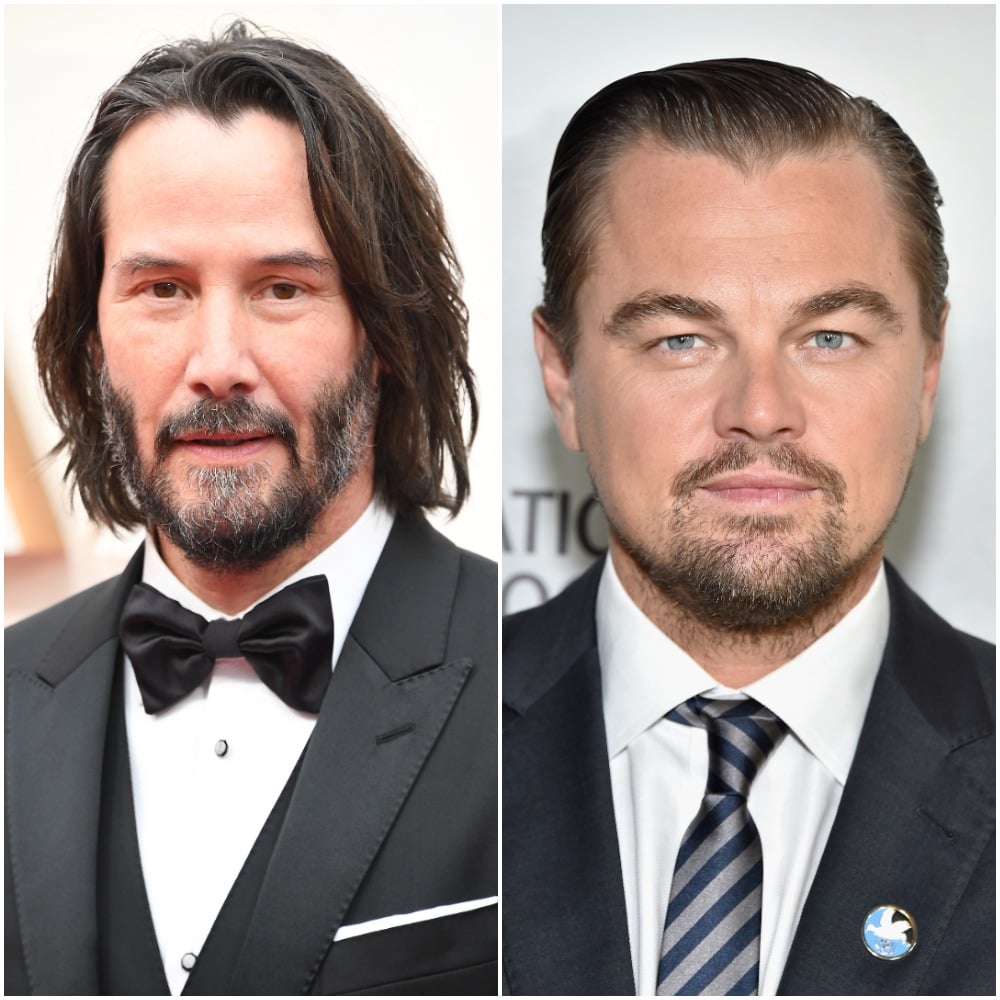 Leonardo DiCaprio wanted to act so he could avoid school
Leonardo DiCaprio didn't have the easiest childhood. His parents divorced when he was only a toddler, and he was raised mostly by his mother, though he remained close with his father throughout his life.
DiCaprio didn't have much money growing up. His mom was a secretary, and according to The Independent, he once told the Los Angeles Times that he "grew up very poor" near a "major prostitution ring." DiCaprio also added that it wasn't unusual for him to see "people smoking crack and shooting heroin" in his neighborhood. DiCaprio attended public school in the LA area, and he didn't like it, so he often convinced his mother to take him to acting auditions.
RELATED: Keanu Reeves' Acting Career Almost Never Happened
Keanu Reeves dropped out of high school to become an actor
Reeves was born in Beirut, Lebanon, but moved to Toronto, Canada in 1970. He attended four different high schools, and during that time, he decided he wanted to focus on a career in hockey. Still, Reeves was drawn to acting, and after transferring a number of times (and being expelled once) he eventually decided to drop out to pursue acting.
Reeves wasn't an American citizen, but his father was born in Hawaii, which made it easier for him to obtain a green card when he decided he wanted to move to the U.S. Three years after dropping out, Reeves moved to California to get his career started.
DiCaprio and Reeves were turned away from acting because of their different-sounding names
Though it might be hard to believe now, there was once a time when neither DiCaprio nor Reeves knew if they would ever have a career in acting. DiCaprio wanted to get out of the public school he was living in, and though he considered making marine biology his focus, he decided to go into acting instead. However, it became hard for DiCaprio to secure an agent, nevermind securing an acting gig, and his name was often a topic of conversation. According to Biography, one agent suggested DiCaprio change his name to something easier to remember, such as Lenny Williams. DiCaprio declined, and fast forward 30 years — he clearly didn't need the name change.
Keanu Reeves dealt with the same insulting problem while breaking into acting — his name sounded too unique. Several agents suggested that he switch, and though he was reluctant at first, Reeves eventually gave in. According to Parade, he wanted to change his name to Chuck Spadina, and though it might have been easier to pronounce than Keanu, it certainly wasn't what he wanted. His agents then advised against it, and he considered the name Templeton Page Taylor instead. However, he ultimately decided to keep his birth name.