Keanu Reeves Called Out Interviewer Who Messed Up His Famous Movie Character's Name: 'You Just Lost All of Your Cred'
Keanu Reeves has a reputation for being one of the nicest guys in Hollywood, but when an interviewer got his character's name wrong in Bill & Ted, Reeves called the guy out. Well… he did it in the most hilarious and kind way, of course.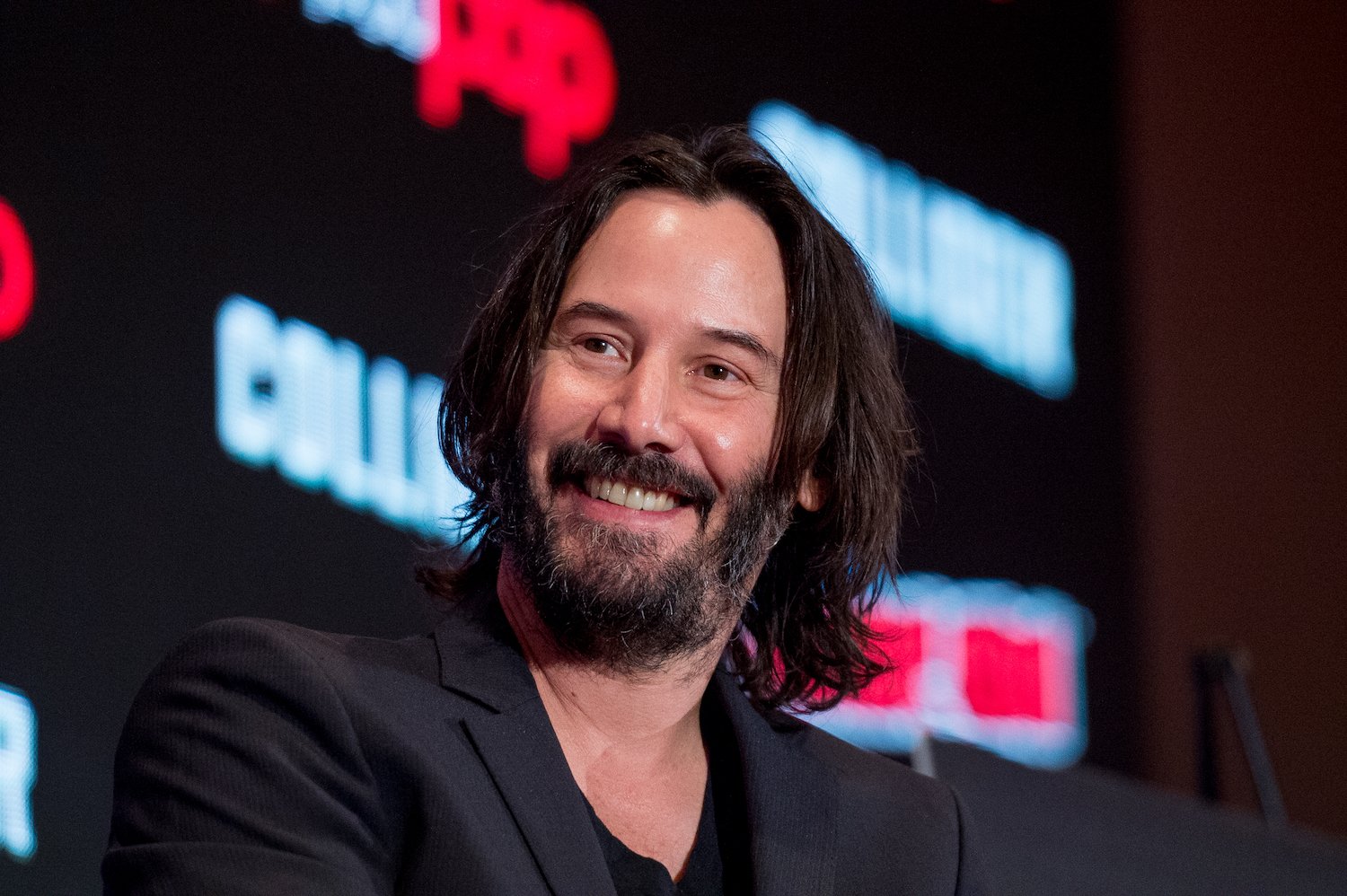 Keanu Reeves discussed the newest 'Bill & Ted'
We all make mistakes, but given MTV reporter Josh Horowitz's campaigning for eight years in interviews with Reeves and Alex Winter about making a Bill & Ted sequel a reality, you'd think he would know the character Reeves plays in the films.
During a 2013 interview at the Toronto International Film Festival, Horowitz flaked on this very well known fact and did the unthinkable. He called Reeves' character in the films Bill.
In the interview, Horowitz addressed how they've "been talking for years about Bill & Ted." He wondered, "Do you regret now mentioning to me casually one day on an Oscar red carpet that Bill & Ted 3 was going to happen? Because now, it follows you everywhere, it follows Alex everywhere. Maybe you should have done it in secret…"
"It's a long story," Reeves explained about the delay in making the third installment. "There's lots of subterfuge and conspiracy theories. There's a whole thing… I might have to do one of those independent press, conspiracy, other-name kind of explaining why it hasn't happened yet, because it's pretty dark out there."
At the time, Reeves explained, "There is [a script]. There's all sorts of stuff and it just can't — it's just — there's darkness out there that's keeping it from happening… It's that part of the story where it's looking grim. It's the dark period of the idea."
RELATED: Keanu Reeves Was a Reluctant Action Star: Why He Had to Be Convinced to Star in 'Speed'
The interviewer messed up Keanu Reeves' character's name
Then Horowitz made the ultimate blunder. "Is Bill's voice going to come back naturally? Is it hard to get back into the actual voice, the cadence of Bill?," he asked Reeves.
What else could the actor say, except correct the interviewer's mistake. "I play Ted," he told Horowitz. "Oh my god," Horowitz responded.
Horowitz looked deflated about making the error, but Reeves, ever the gracious and good-spirited guy, took it in stride. But first, he got in a little dig about the mistake.
"You just lost all of your cred, dude," he told Horowitz, who got up and walked off in disgrace. "That's right. That's what you should do right now because you just lost all of your Bill & Ted cred."
Horowitz returned and tried to fix the obvious oops, saying he thought that Reeves would be playing the other role in Bill & Ted 3.
The actor wasn't having it and told Horowitz, "Nice try. Nice try, Dave."
He playfully added, "I forgive… but I don't forget."
Reeves was gracious about the mistake
Reeves wasn't too offended about the mistake and put the interviewer at ease by sharing a behind-the-scenes Bill & Ted story that is pretty sweet.
"You know what's funny about that?" he said. "I'll tell you a story. Because that does happen. I'll tell you a Bill & Ted story."
He reassured Horowitz not to feel guilty about the mistake before launching into the story. "So one day we're going in — Alex and I both, once we heard that we got the roles, thought we were playing the other guy's role. So I thought I was going to be playing Bill and he thought he was going to be playing Ted. It was weird."
"Then we both went to wardrobe fittings and they told us we had the other roles, and then we said… 'OK.'"