Keanu Reeves' Cameo Stole the Show in This Movie While Filming 'John Wick'
Keanu Reeves' appearance in the Netflix comedy Always Be My Maybe made headlines due to his comedic talent. Taking time away from the John Wick 3 set to take on the role of himself in the rom-com, Reeves proved he has a knack for improv.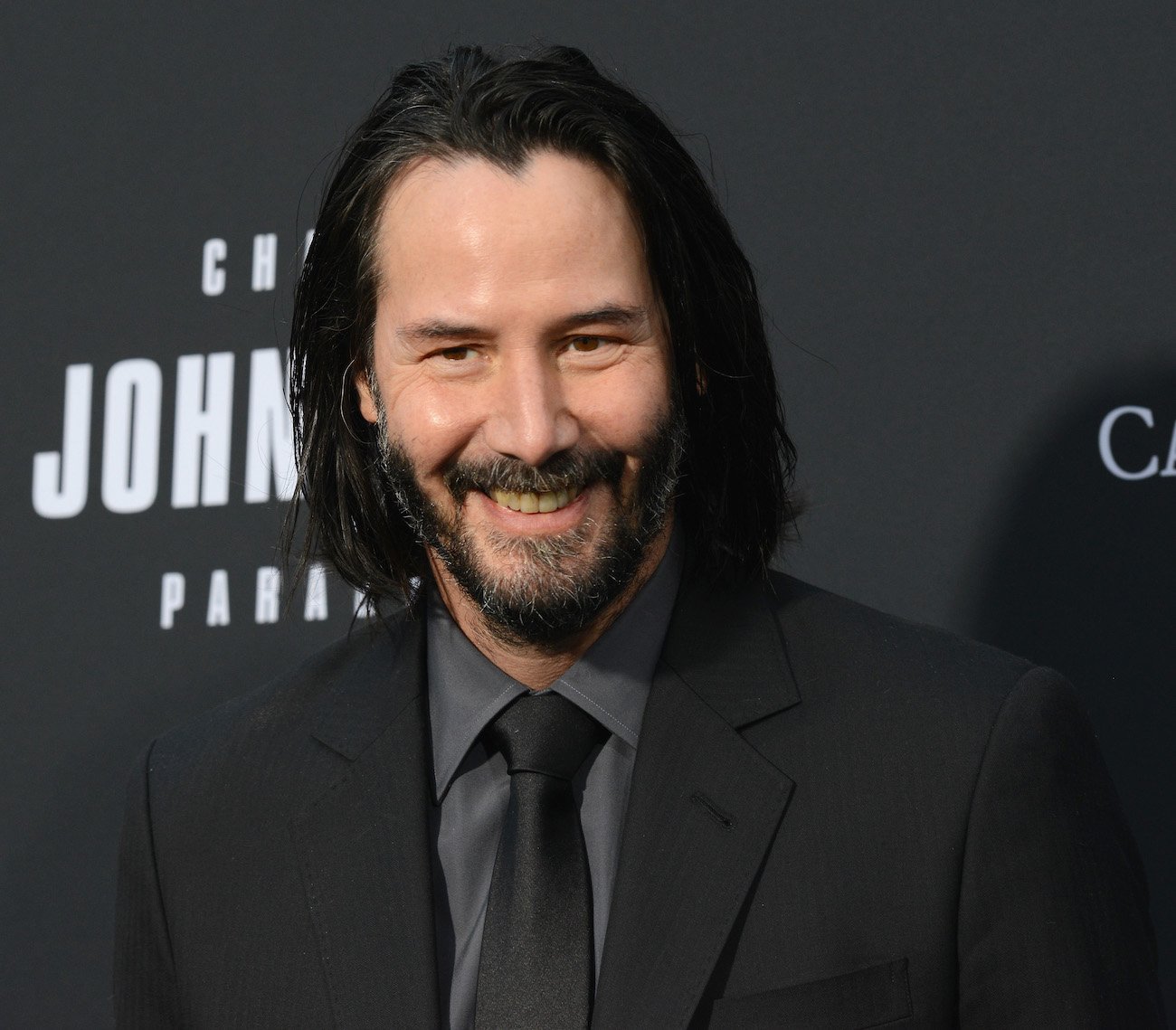 Keanu Reeves is a fan of Ali Wong
Ali Wong and Randall Park co-wrote, produced, and starred in the 2019 Netflix film Always Be My Maybe. Inspired by the classic 1989 film When Harry Met Sally, Wong plays celebrity chef Sasha who reconnects with her childhood pal Marcus (Park) when she returns to her hometown of San Francisco to launch a new restaurant. When Marcus tries to take things in a romantic direction with Sasha, she reveals she's seeing a new man – actor Keanu Reeves.
Reeves is only in two scenes of the film, where he plays an over-the-top version of himself. While on a double date with Sasha along with Marcus and his girlfriend, Reeves peppers in stereotypes of self-indulgent A-listers such as dropping several names of his films, and paying for the $6,400 dinner bill in a pretentious restaurant.
The actor was already a fan of Wong after seeing her standup special Baby Cobra. Though he was still filming John Wick 3 in New York, Montreal, and Morocco at the time, Reeves managed to squeeze in scenes for Always Be My Maybe.
RELATED: Keanu Reeves Said Working on This Film Was 'Life-Changing for Me'
Keanu Reeves showed off his improv skills in 'Always Be My Maybe'
Always Be My Maybe director Nahnatchka Khan and Wong had met with Reeves at the Chateau Marmont to discuss the script. Wong recalled several ideas from Reeves that made for some of the films most hilarious moments, where she made some rewrites based on the actor's suggestions.
"He pitched a couple of things that made it in," she told Rolling Stone in 2019. "Like wearing glasses that had no lens. And the part in the game night scene where he lists all of these Chinese dignitaries, that was all his idea. And when he says, 'I don't have a problem, Sasha. What's your problem?' and starts air-fighting. It's hard to describe just how shockingly funny he is."
Khan revealed she tried having the cast do some improv between takes, where she filmed them ad-libbing.
"On the day, we were improv-ing a lot, and I had alt sides with different jokes for people to try and he loved that," Khan told IndieWire of Reeves. "He was like, 'I have a couple of alt jokes too if you want to try them.' A couple of those are in the movie."
Keanu Reeves took time off from 'John Wick 3' for 'Always Be My Maybe'
The actor had apparently taken the time to learn the entire backstory of the film before meeting with Wong and Khan, despite being busy on his action flick.
"He had just come from stunt training for John Wick, so he was beat up a little from that," Wong recalled of their meeting with Reeves. "I think he was, like, hanging from a rope in a warehouse, kicking and punching stuff. But he was hilarious and warm, and I was shocked at how detail-oriented he was about the script."
Despite the Speed star's superstar status and scene-stealing 15 minutes in the film, Reeves wanted the spotlight to be on Wong and Park.
RELATED: Why Keanu Reeves Turned Down Starring Roles in These 2 Hit Films
"Throughout the process, he was very much like, 'This is Marcus and Sasha's story, and I don't want me to get in the way of their story,'" Park noted, with Wong adding, "Even on the red carpet [at the premiere], he kept on moving to the fringe when we took group shots. … I think he just wanted to be considerate and tried to keep the focus on us."
Always Be My Maybe is currently streaming on Netflix.