Keanu Reeves Clears Up Biggest 'Bill & Ted' Misconception: Are They Stoners?
Bill S. Preston, Esq. and Ted "Theodore" Logan are back for the third installment of the Bill & Ted franchise, Bill & Ted Face the Music. The movie's stars, Alex Winter and Keanu Reeves, have been doing press to promote the new sequel and Reeves took a brief moment to answer a burning question that's long been asked about the characters: are Bill and Ted stoners?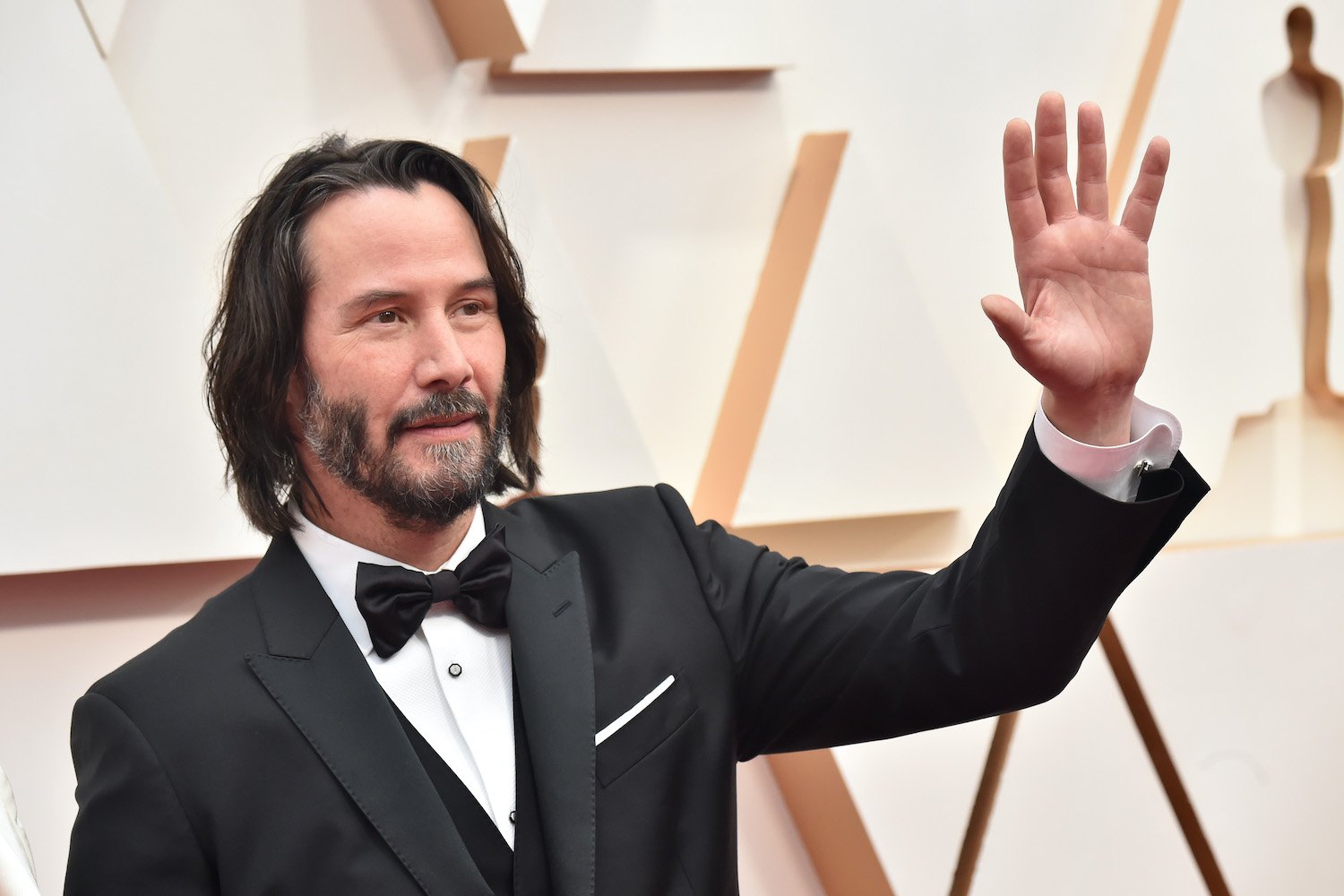 Keanu Reeves and Alex Winter became fast (and lifelong) friends
During an appearance on the August 25 episode of Stephen Colbert's Late Show, the stars dished on the movie and how they first met and became lifelong friends.
The onscreen chemistry between the characters is an extension of Reeves and Winter's real-life friendship. When asked if they hang out, Reeves confirmed, "We do, sir" and Winter concurred.
And yes, people totally freak out when they see the Reeves and Winter together because of the joy the two characters have brought fans. "Bill and Ted bring smiles," Reeves explained, adding, "You know? Makes people feel good."
Reeves and Winter met at their audition for the first Bill & Ted film, where they found they had many things in common, namely motorcycles, playing bass, and the same tastes in theatre, film, and literature. "We hit it off right away just as friends… We kind of became friends along the journey of auditioning for Bill & Ted 1," Winter explained.
Keanu Reeves knew 'Bill & Ted' was special
During the interview, Colbert asked the stars about the original film's success and what their first indication was that people connected with the movie. "When does it occur to you that you have a hit?… When did you know that it was something special?," Colbert asked.
Reeves said, "I think our first blush with it was people yelling 'Be Excellent' or 'Excellent' or 'Party on' or 'Wyld Stallyns' or 'Dude' from cars… and then when it became generational" when fans shared the movie with their kids.
As for what happens in Bill & Ted Face the Music, the two were vague, with Winter sharing that fans meet up with Bill & Ted years later with their wives, daughters, lives, but they didn't "write the song that was going to save humanity… so in a sense we have not fulfilled our destiny." The pressure is on them to complete that task and that "sets us off on a journey," he added.
Keanu Reeves sets the record straight about Bill and Ted
Fans of the Bill & Ted movies have debated over the years whether the characters are stoners based on their clueless personalities, but Reeves wants everyone to know the truth.
During an interview with AP Entertainment, he shared, "I'd like to get one thing straight: Bill and Ted are not stoners. Bill and Ted, you know, they have a nice outlook. They like people, their friendship."
"In the course of the film, they're given this kind of Herculean task of saving the universe and time as we know it," he added. "For me, one of the most exciting aspects of this Bill & Ted story was getting the chance to play different incarnations of ourselves."