Keanu Reeves Once Considered 'John Wick' a Very Personal Film in a Way That His Other Films Aren't
Keanu Reeves already had two successful franchises to his name in The Matrix trilogy and the Bill & Ted series. In 2014, he began to spearhead what would become a third hit movie franchise with John Wick.
But John Wick's success was especially important to the actor considering how personal he found the film.
What drew Keanu Reeves to John Wick?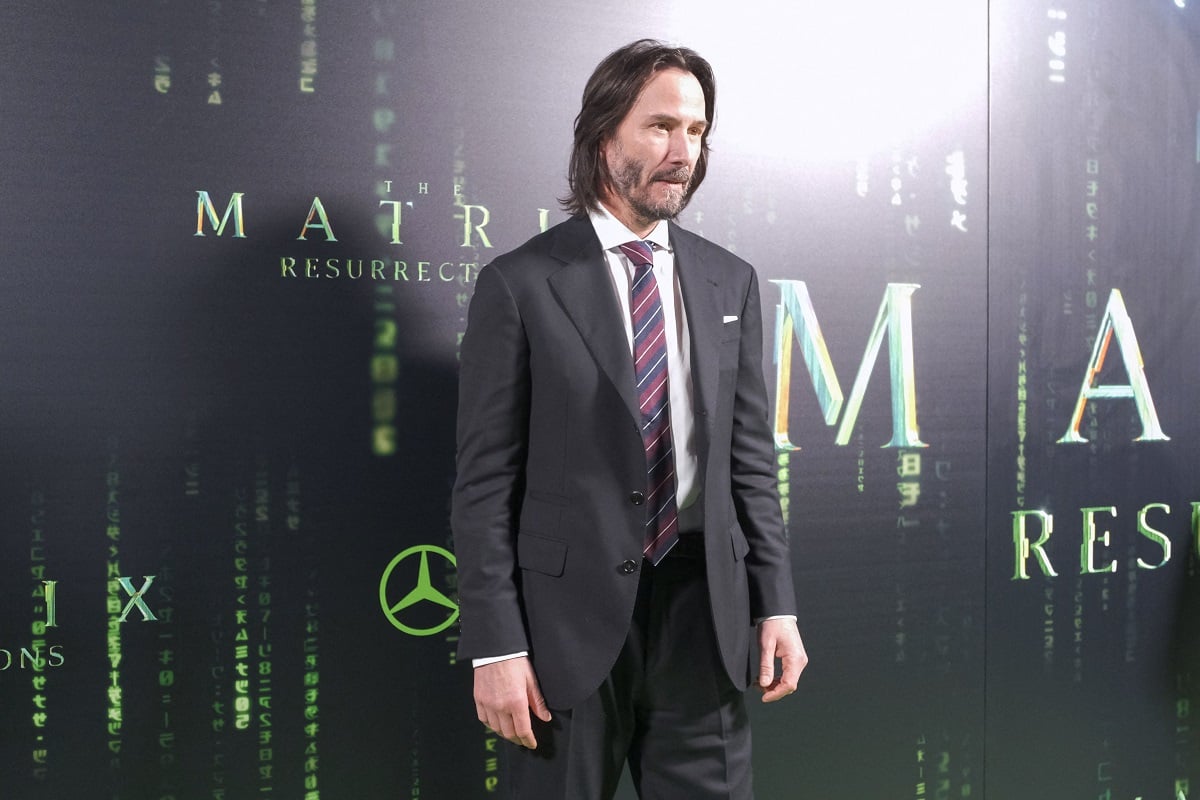 As with most actors, Reeves was initially attracted to John Wick because of its script. But to The Matrix star, it wasn't a typical action movie.
"For John Wick, I just really like the central character of John Wick and I love the different tones. There's this real-world and then this underworld of 'criminals,' let's call them. I loved the rules and the codes. There was something fresh about it," he said in an interview with That Shelf.
According to Reeves, the film also had a lot of soul to it, which further differentiated John Wick from other action movies. Apart from that, Reeves just had a good time making the flick.
"It's nice to play a full-blooded, rich character. I love the emotion of his grief that we catch in that opening scene and how that grief turns into a determination. It was a fun role to play. I had a lot to chew on, and that's what you look forward to," Reeves added.
'John Wick' was more personal for Keanu Reeves than some of his other films
Reeves also holds John Wick in high regard because of what it means to him. The actor brought the movie's script to directors Chad Stahleski and David Leitch, who he'd known since filming The Matrix trilogy.
"I met Chad in 1998 on the first Matrix and then met Dave on the second two. We continued to stay in touch and work together. Chad and Dave started an action design company, a stunt company, of sorts. Then they started doing second unit directing, and after that they started developing some stories," Reeves said.
Eventually, Reeves felt the John Wick script was the perfect movie for them all to collaborate on.
"I had met with them about a few stories before, so I sent them the script as soon as I got it with hopes they would at least do the action," he said. "I was secretly hoping, though, that they would direct it. Then they shared with me and our producer, Basil Iwanyk, and they all together just had a great take on it and vision for the film, not only in terms of the action, but the world that they created."
Reeves' connection with his own handpicked team of directors gave the film a personal touch other films lacked.
"I mean, this film is personal in ways that a lot of films like this aren't. I go way back with these fellas, so there's a real 'let's go team' feeling that makes it more personal for me in ways that films often aren't," he added.
How long does Keanu Reeves plan on playing John Wick?
The John Wick movies have already spawned three successful films, with a fourth one on the way. With Reeves' attachment and success with the character, how long does he plan on playing the heartbroken assassin?
"As far as my legs can take me. As far as the audience wants to go," Reeves told OK.
RELATED: Keanu Reeves, Carrie-Anne Moss' Different Worries Re: 'Matrix 4' Roof Jump