Keanu Reeves Donated $31.5 Million of 'The Matrix' Earnings to Cancer Research
Keanu Reeves is widely known as one of the nicest men in Hollywood—an actor always willing to lend his time for the benefit of others. While Reeves often shuns the spotlight, some of his more legendary actions have made headlines throughout the years. Some of Reeves' fans might be aware the actor once gave millions from his own salary on The Matrix to members of the film's production team but they may not know the actor has donated millions of dollars to a cause that is very close to his heart.
How much of Keanu Reeves' 'The Matrix' salary did he donate to cancer research?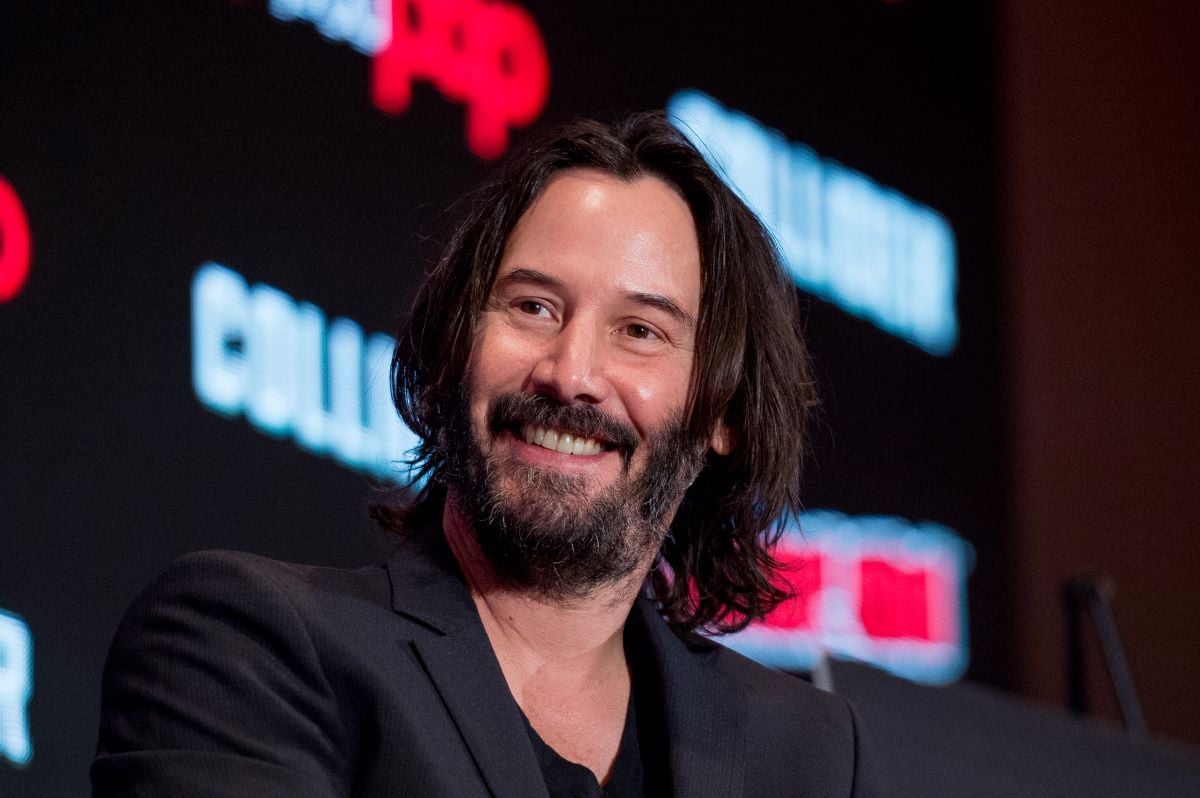 Reeves has acted in everything from serious dramas to romantic comedies, but he is probably best known for his work in The Matrix film series. The fast-paced futuristic action films solidified Reeves' status as an action star, earning him serious critical acclaim in the process. Even though Reeves was already a major Hollywood star when he appeared in the first film, way back in 1999, his work in The Matrix only made him more popular.
Reeves made a lot of money from The Matrix—close to $45 million. Rather than spend his hard-earned cash on a luxury vacation or a fleet of cars, however, he chose to do good. According to The New York Post, Reeves donated 70% of his earnings from The Matrix to cancer research, a total of around $31.5 million. 
What inspired Keanu Reeves' dedication to fighting leukemia?
Reeves has a very personal connection to cancer research, and to leukemia, in particular. At the time that The Matrix was released, according to the report from The New York Post, Reeves' younger sister was fighting leukemia. Kim Reeves had been diagnosed with leukemia in the early '90s, according to Luxury Launches, and fought a nearly decade-long battle with the disease. She eventually recovered, going into remission in 1999, but Reeves' dedication to continuing the fight against cancer continued, even establishing his own private fund for cancer research.
"I have a private foundation that's been running for five or six years, and it helps aid a couple of children's hospitals and cancer research," Reeves said, according to Hypebeast. "I don't like to attach my name to it, I just let the foundation do what it does."
Keanu Reeves has a long history of donating money to crew members on his films
In addition to Reeves' generous donation to cancer research and all the money that he has given to charity through his personal foundation, Reeves has gone out of his way to ensure that crew members on his films are well taken care of. Reportedly, the iconic actor gave up percentages of his salary, known as back-end points, to the production team on The Matrix. A movie executive noted that Reeves "felt that they were the ones who made the movie and that they should participate."
Ultimately, Reeves doesn't seem motivated by money at all, and is rarely photographed indulging in the luxuries of stardom. It is Reeves' humble and generous nature, along with his habit of being supremely respectful of others, that has earned him nicknames like "Respectful King" from fans who love and appreciate the sweet-natured star. With a high-profile role in an all-new Matrix film, it seems as though Reeves isn't going anywhere for the foreseeable future, and that fans will be able to count on more headlines (and movies) featuring Reeves for years to come.