Keanu Reeves Explains What Was Going on in 'Sad Keanu' Meme
Keanu Reeves never planned to become an internet meme. That's what happened to the 57-year-old actor, though. For a decade, the "Sad Keanu" meme has circulated around internet circles. The The Matrix star finally broke his silence on the picture that became a famous meme. In a recent interview, Reeves explains exactly what was going on. Reeves insists he wasn't sad; he was just hungry. 
Where did the 'Sad Keanu' meme start?
Keanu Reeves' emotional state has been the subject of speculation for more than a decade. Over the years, multiple "Sad Keanu" memes have popped up on social media and different websites. There is one meme that started it all. You can track the original "Sad Keanu" meme back to a 2010 post on Reddit.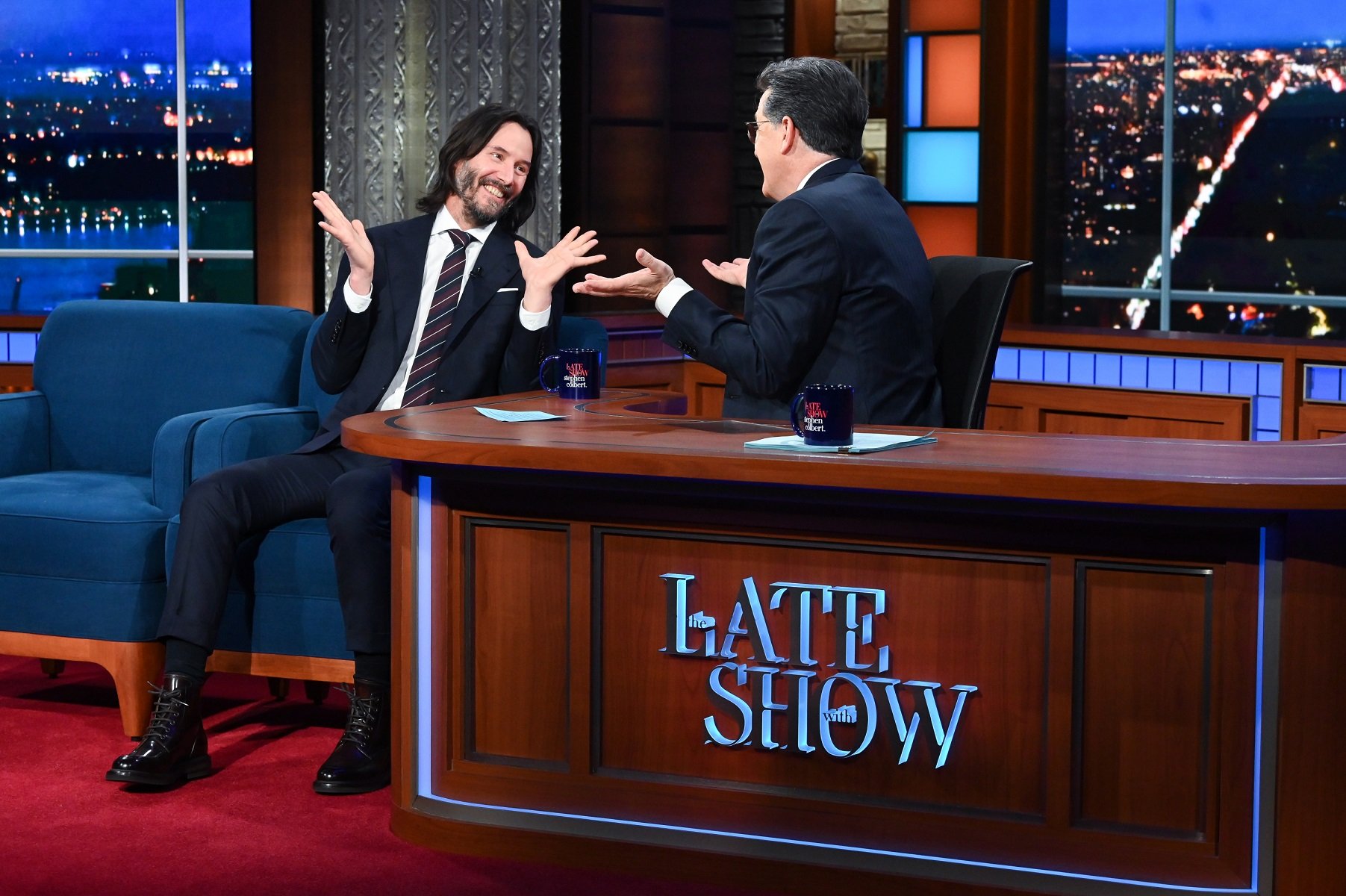 Reeves sits on a bench simply eating a sandwich in the photo shared on the Pics subreddit. His downcast eyes and posture make him look particularly forlorn. The nearly deserted backdrop adds to the moodiness of the photo. The creator captioned the two photos "I really enjoy acting. Because when I act I'm no longer me."
Keanu Reeves revealed that he wasn't sad, he was just hungry in the photo
Reeves appeared on The Late Show on December 13 and finally put rumors about the famed meme to rest. During the chat, Reeves told Stephen Colbert that he wasn't actually sad in the photo. Pressed further, Reeves did admit that he had some stuff going on. 
His pensive look had little to do with his emotions, though. Reeves insisted he was just thinking and hungry when someone snapped the photo. That does make sense. After all, he is eating in the picture.
Keanu Reeves fans insist he had plenty to be sad about, though  
The "Sad Keanu" meme didn't just gain traction because of his posture or a particular look in his eye. The meme caught the attention of the internet because Reeves, while famed for his acting career, has a life story that could get someone down.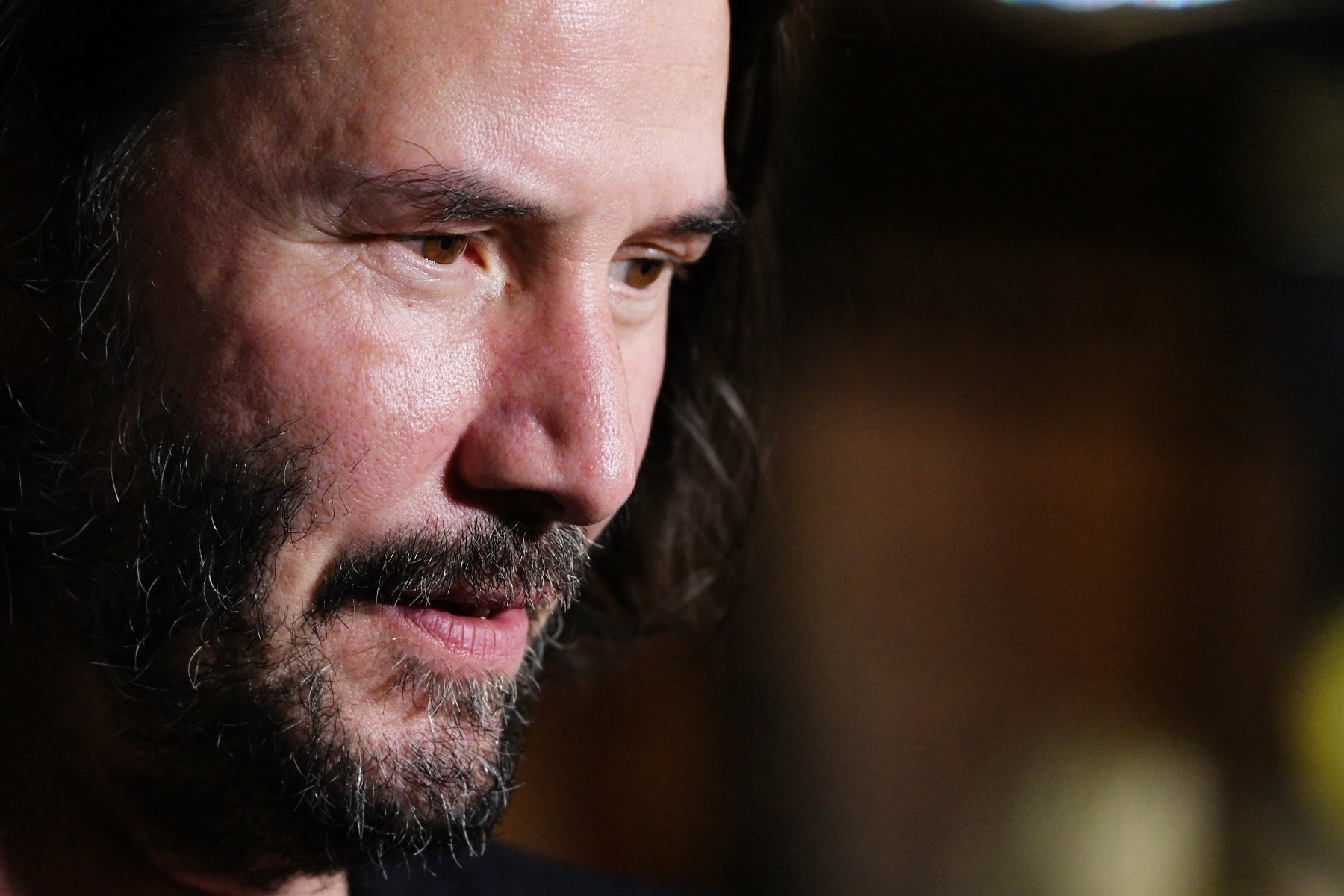 While he has had a storied acting career, his personal life has been wrought with loss. Reeves spoke about being abandoned by his father when he was still a toddler in an interview with Rolling Stone in 2000. Of his relationship with his father, Reeves said, "The story with me and my dad's pretty heavy. It's full of pain and woe and f***ing loss."
Reeves lost his friend, River Phoenix, in 1993. He suffered through the stillbirth of his only child in 1999. Jennifer Syme, the mother of his daughter, died in a car accident in 2001, just days after reconnecting with Reeves. The famed actor has said that the concept of grief is what drew him to one of his famed roles. As for how he's doing now, Reeves insists he is doing just fine.