How Did Keanu Reeves Become Famous in Hollywood?
These days, Keanu Reeves is as popular as ever. The actor first emerged on the scene in the mid-to-late 1980s with movies such as River's Edge and Bill and Ted's Excellent Adventure. And now moviegoers can't seem to get enough of Reeves in the John Wick series. But it's been a long, wild ride for the actor. So how did he get famous in the first place?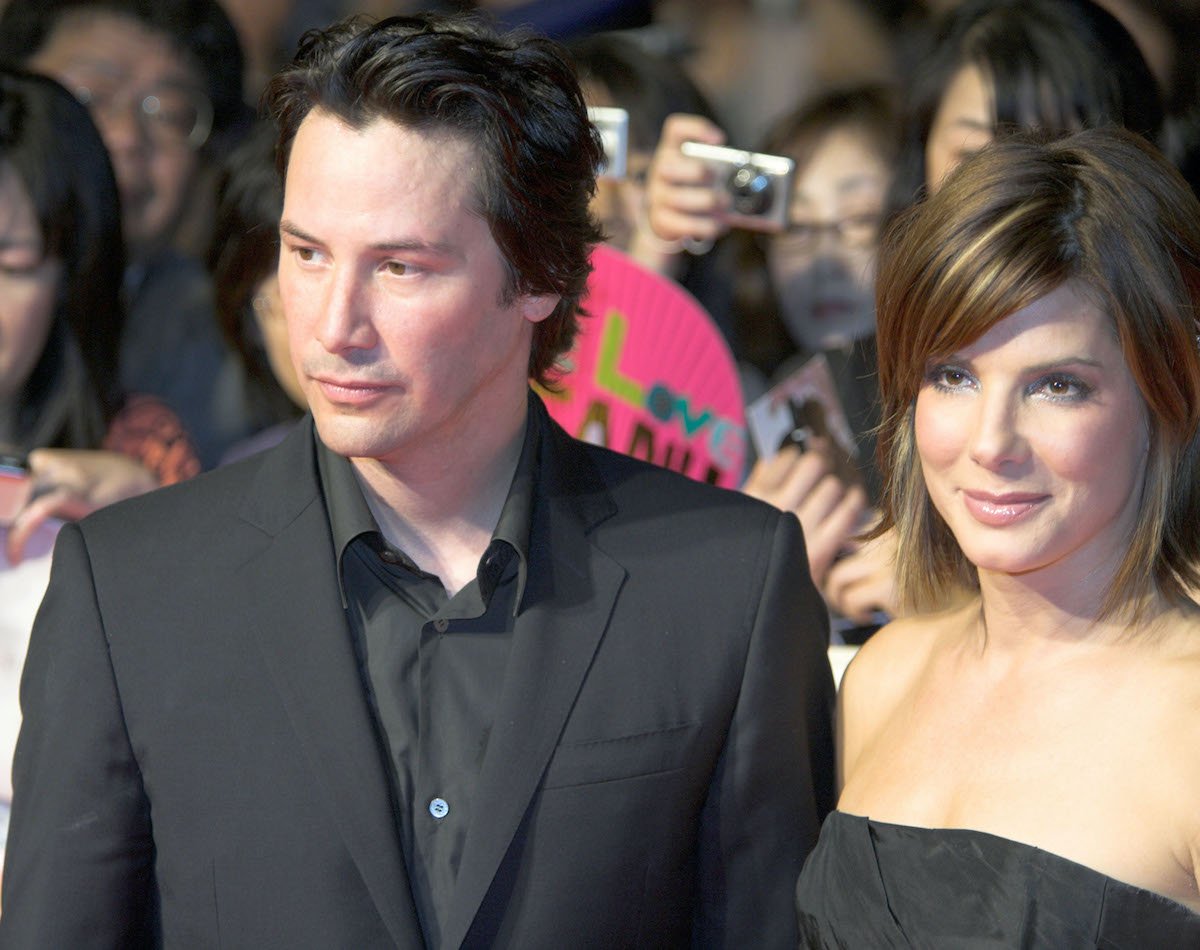 Keanu Reeves' career has a very humble beginning
Reeves' first screen credit, according to his IMdB profile, is a 1982 co-hosting stint on Going Great. The Canadian children's show proved to be a solid training ground for the Toronto resident. A clip of the future movie star interviewing attendees at a teddy bear convention even went viral in 2020. And it's a glimpse into how young Reeves had to build his on-camera career from the ground up.
After that, the budding actor made his TV debut as a teen client on the long-running Canadian sitcom Hangin' In. Reeves also appeared in commercials, played a thug and a mugger in two episodes of TV's Night Heat, and popped up on a 1985 episode of Comedy Factory. The very next year, he made his big-screen debut in Youngblood, followed quickly by some TV movies and finally his first lead in 1988's Permanent Record.
He became a most excellent leading man in the '90s
1989's Bill and Ted's Excellent Adventure officially bumped Reeves into mainstream Hollywood. And the 1990s soon saw the actor on his way to the A-list. My Own Private Idaho landed him some credibility with the indie community and with critics. Meanwhile, Point Break gave moviegoers their first taste of what Reeves' future as an action star would look like. By 1994's Speed, the actor was fully established as a bankable leading man.
The next few years saw Reeves struggle to duplicate that success. But the 1997 thriller The Devil's Advocate gave him another big hit, setting the stage for his game-changing follow-up. Indeed, 1999's The Matrix revitalized Reeves' career. The movie was a cinematic milestone and set the actor towards the biggest payday of his career on the two sequels, produced back to back and released in 2003.
Keanu Reeves is back and revisiting his biggest hits
Reeves faced a similar rough patch in the late 2000s/early 2010s. But he bounced back yet again with 2014's John Wick. Since that movie, he's become arguably as popular as ever. And though not all of his recent movies have been hits, the actor's unimpeachable reputation and surprising turns in Toy Story 4 and Netflix comedy Always Be My Maybe have kept him top of mind.
Likewise, the long-awaited release of Bill and Ted Face the Music in 2020 kept fans happy. The movie was trapped in development hell — and without William Sadler's delightful take on Death — for over a decade. But Reeves' reignited fame revived it. Now, in addition to the fourth and fifth installments of the John Wick series, the actor will plug back into The Matrix franchise in 2021.