Keanu Reeves' Fear of Death Has Him Working Toward 1 Goal
The world can seem like a twisted, confusing place sometimes, but there's one thing we can all agree on: Keanu Reeves is delightful.
The world can seem like a twisted, confusing place sometimes, but there's one thing we can all agree on: Keanu Reeves is delightful.
Whether it's enjoying his work in film or listening to him pontificate on a talk show, Reeves seems to be universally beloved for just being himself. But even someone as apparently laid back as Reeves can have the same fears we all share. 
Like most people, Reeves has a fear of his own mortality. Where Reeves probably differs from most is how he approaches that fear. He seems to have a reasonably healthy take on it. Let's take a closer look at how Reeves' fear of death is motivating him. 
Keanu Reeves incredible career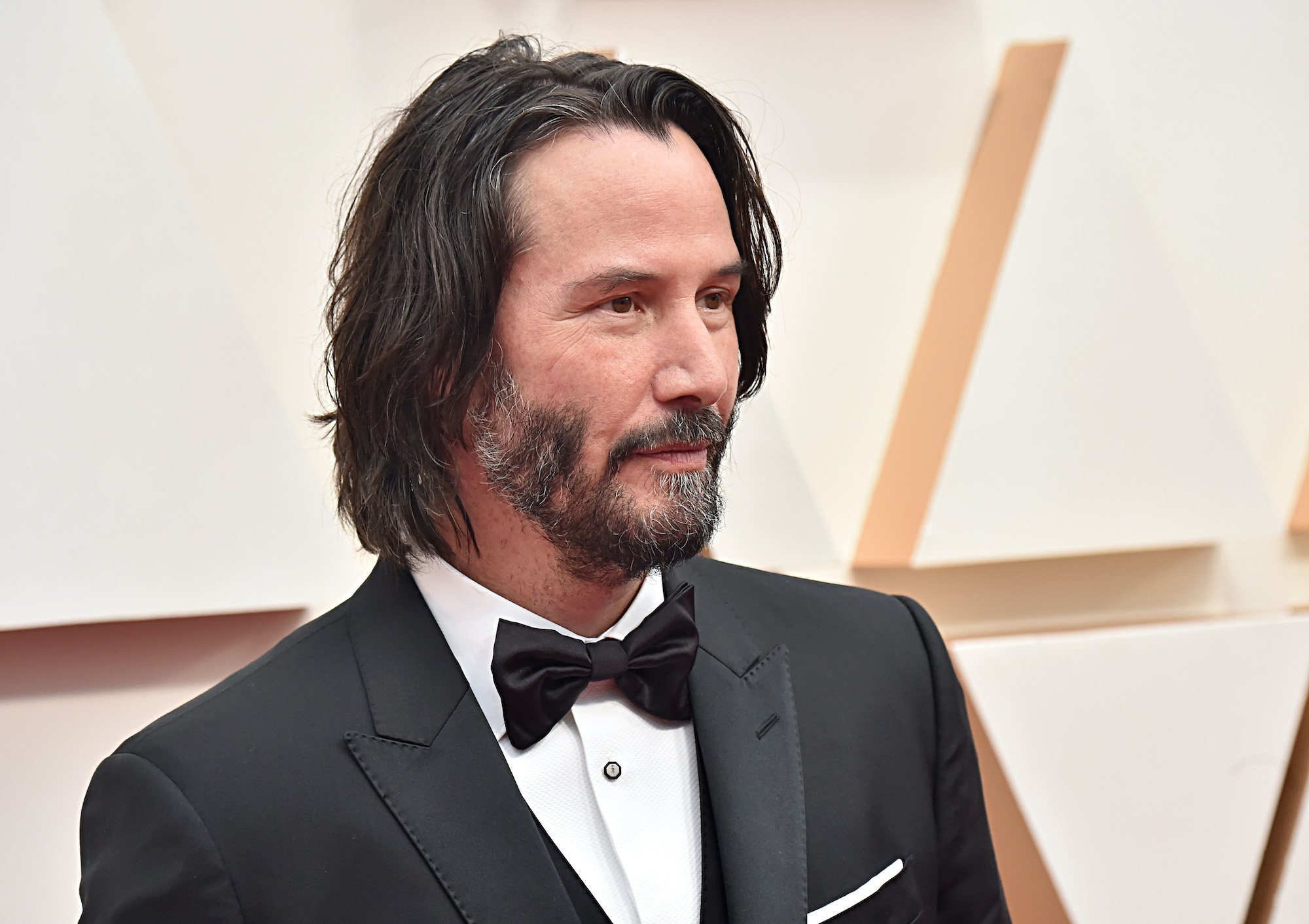 Reeves has drawn criticism in the past for his acting style, but it's undeniable that he has a unique career and a rather interesting body of work according to his IMDb profile.
Reeves came of age as a young man first in Bill and Ted's Excellent Adventure in which he played a dimwitted but lovable teenager. He also played an FBI agent-turned-surfer in Point Break. The role that skyrocketed him to superstardom his turn as the lead in the action film Speed.
Because these popcorn-type roles made him famous, it caused some to overlook his other work. Reeves actually had rather compelling, understated performances in independent films like Gus Van Sant's My Own Private Idaho.
Where Reeves went from being merely famous to an A-Lister was when he starred in The Matrix. It was one of the biggest box office hits of all time. He'd later finish out the trilogy with two less critically acclaimed entries, but his star power was already solidified.
In recent years, Reeves has experienced something of a career renaissance starring in the incredibly entertaining John Wick series of action films. He also recently starred in Bill and Ted Face the Music, reprising the role that helped propel his career. 
What Keanu Reeves thinks will happen after we die
While he was a guest on Stephen Colbert's late-night talk show, Reeves fielded the question of what he believes happens when we die. Colbert clearly asked the question because so many people look to Reeves as something of a wise, comforting figure.
It's an impossible question to answer, of course, but Colbert figured that if anyone could, it was Reeves. The star didn't disappoint. When Colbert asked what he thinks will happen when we die, Reeves took a deep breath and said the following: 
"I know that the ones who love us will miss us." 
It was a simple yet deeply profound statement, and it showcases Reeves' propensity for critical thinking when it comes to death in general. 
How Keanu Reeves' fear of death motivates him
In an interview captured by SCMP, Reeves looked back at his career. Reeves is well over 50 now, and he's reached a time in his life when it's common to look back on one's accomplishments.
He was asked about his fears, and he wasn't shy about his fear of death. Here's what Reeves had to say about this understandable thought that many people grapple with daily: 
"I also have lots of fears. Perhaps the fear of death is the biggest one that gets into my head from time to time. When you turn 50 it's time to maybe start thinking about it so you're ready. I would like to get to a place of peace with myself, without regrets."
It's interesting that Reeves' goal has little to do with his acting career or money. It's all about establishing tranquility and getting into a place where he's satisfied and happy with himself. Based on what we know about Reeves in general, it's not surprising in the least.