Keanu Reeves' Accident in the 80s Was So Serious He Thought He Was 'Going To Die'
'John Wick' star Keanu Reeves recalled a 'demon ride' on his motorcycle that resulted in his spleen being removed.
Keanu Reeves has plenty of action films to his list of credits. Starring in blockbusters like Speed, The Matrix, and the John Wick franchise, the actor knows his way around some risky stunts.
Before getting ample practice in the action genre, Reeves was known to take some daring jaunts on his beloved motorcycle. Reeves once described a harrowing spill where he thought he may have taken his last ride.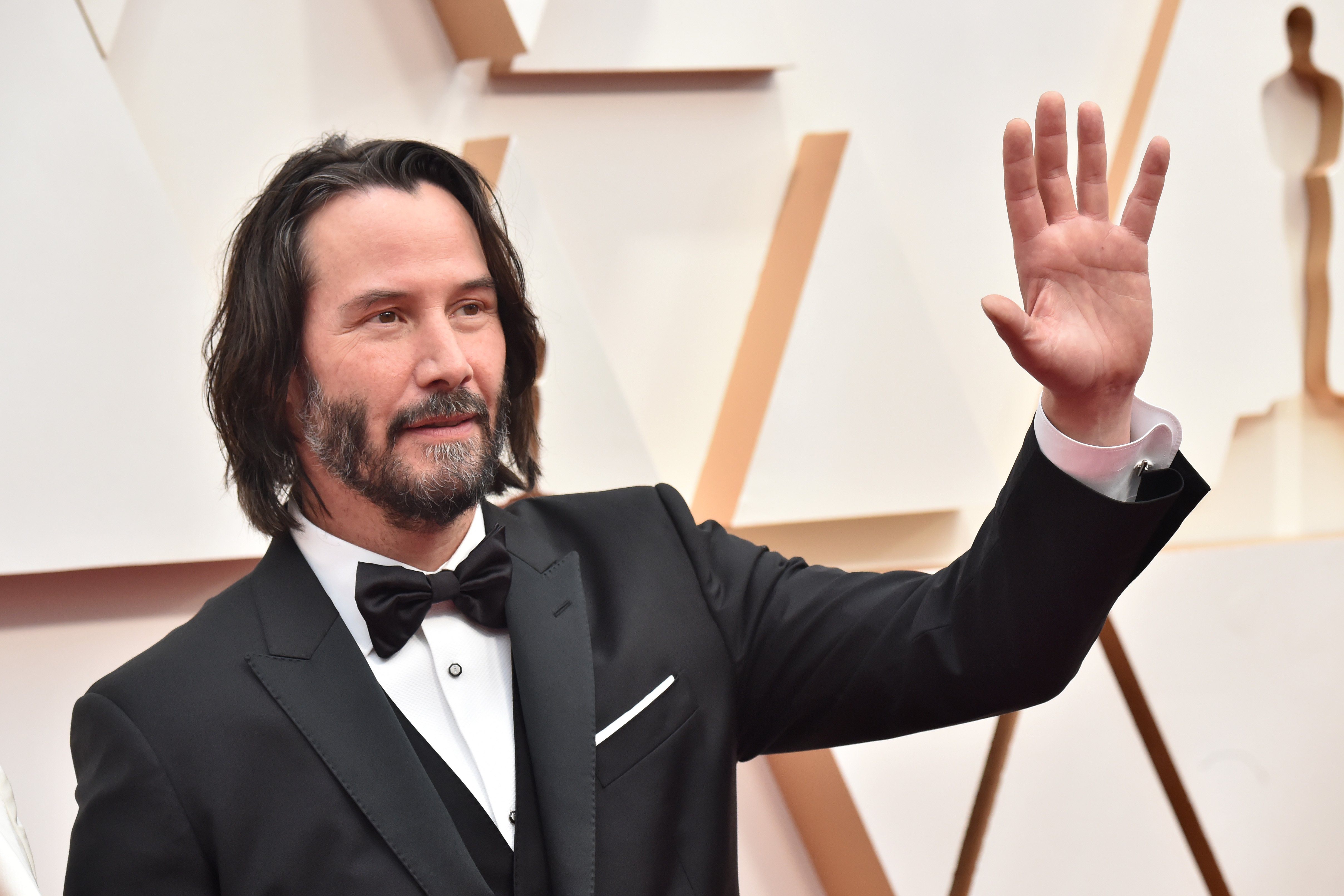 What is Keanu Reeves' motorcycle company?
When Reeves reached out to bike builder Gard Hollinger 10 years ago to create a custom motorcycle for him, the actor was so impressed with the product that he invited him to be his partner in a new business venture. The two launched Arch Motorcycle in 2011.
"I had no idea when I brought up the idea of starting a motorcycle company what that really meant," Reeves told the Los Angeles Times in August 2020. "But the custom bike Gard had built for me, which eventually became our prototype, was such an amazing motorcycle to ride that I knew it was something we needed to share with the world."
As co-founder and "No. 1 test driver" of their products, Reeves is fully committed to elevating their line with the latest technology.
"We talk in-house about making our own engine," the Point Break star revealed. "Other ambitions include developing new models and maybe getting into the electric game. It would also be great to see Arch do aftermarket pieces — mixing creative with manufacturing, we could come up with a lot of cool, for lack of a better term, 'Arch tech.'"
'Demon ride' caused Keanu Reeves' accident
Reeves' penchant for motorcycle riding began at 22. Though he has had some wipeouts over the years, one particular mishap in 1988 stood out in his mind.
"I call that a demon ride," Reeves told Rolling Stone in 2000. "That's when things are going badly. But there's other times when you go fast, or too fast, out of exhilaration."
Riding along the notoriously winding road of Topanga Canyan Boulevard between the Los Angeles Valley and the Pacific Ocean, Reeves was going approximately 50 miles an hour when he came upon a hairpin turn. The John Wick star didn't make it to the other side.
Reeves recalled, "I remember saying in my head, 'I'm going to die.'"
Keanu Reeves' motorcycle accident caused major spleen damage
Unfortunately for Reeves, the area was deserted and he didn't receive any attention for half an hour.
"I remember calling out for help," he explained. "And someone answering out of the darkness, and then the flashing lights of an ambulance coming down. This was after a truck ran over my helmet. I took it off because I couldn't breathe, and a truck came down. I got out of the way, and it ran over my helmet."
Reeves suffered damage to his spleen, resulting in its removal and a thick scar in its place. Looking back, the Canadian actor noted his errors yet didn't promise to avoid those "demon rides".
"I should have gone on the brake, released the brake a little bit, leaned into the turn," Reeves said. "Now I know that if I want to take a demon ride and I don't want to die . . . then I shouldn't take it. … I probably have a couple more left."