Is Keanu Reeves Friends with Drew Barrymore in Real Life?
Keanu Reeves is the 'internet's boyfriend.' But what's his history with Drew Barrymore? And are the two stars friends today?
Stars who have been in Hollywood as long as Keanu Reeves are bound to strike up some surprising connections. The fact that Reeves is apparently one of the nicest people in the business probably doesn't hurt either. But some fans might not realize he has a history with another famously positive movie star, Drew Barrymore. Wait, are these two really friends?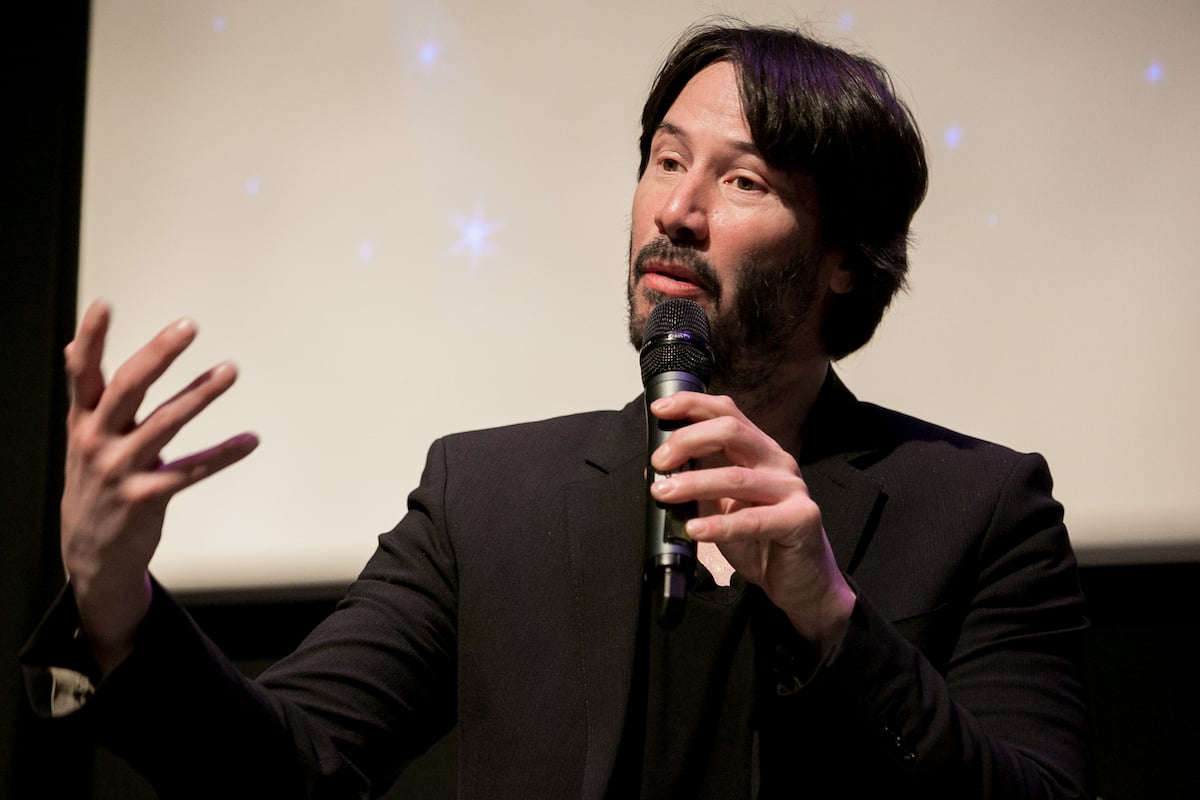 Keanu Reeves' movie career began way back in the 1980s
When Reeves relocated to Hollywood in the mid-1980s, it took him a while to really land a breakthrough role. Movies such as River's Edge and Permanent Record gained the attention of critics and indie crowds. But it wasn't until 1989 when the then-24-year-old Reeves found his first mainstream role.
As the latter half of the titular duo in Bill and Ted's Excellent Adventure, Reeves won over audiences with his affable charm and comic timing. The movie became something of a phenomenon, giving the actor his first franchise as a result. And Reeves initially bristled at the thought of being haunted by this one role for his entire career.
Likewise, Barrymore — who is 11 years younger than Reeves — found success early on in her career. At only seven years old, she starred in 1982's E.T. the Extra-Terrestrial. And for a while, Barrymore carried the stigma of her child star persona with her on every other project. And just a few years after E.T., she briefly crossed paths with a rising star, namely Reeves.
Which movie stars both Keanu Reeves and Drew Barrymore?
Given the combined star power and respective fan bases of Barrymore and Reeves, one might think any collaboration between the two would be destined for classic status. And yet, 1986's Babes in Toyland — a made-for-television holiday musical — remains mostly forgotten. The movie aired on NBC and was released on home video a few years later, to little fanfare.
Babes in Toyland is based on the operetta of the same title by Victor Herbert and Glen MacDonough. In addition to Barrymore and Reeves, the movie features a stacked cast that includes Richard Mulligan, Eileen Brennan, and Pat Morita. Reeves even began a romantic relationship with co-star Jill Schoelen, who he dated for three years after filming.
But is Drew Barrymore still close to the 'John Wick' star now?
In late 2020, Barrymore shared a story on her talk show, The Drew Barrymore Show, about how Reeves attended her 16th birthday party. That would have been a few years after Babes in Toyland was released. So clearly the stars were still in touch at least in the early 1990s. Around that same time, Reeves alluded to maintaining a friendship with Barrymore.
However, it remains unclear whether Reeves and Barrymore are still close to this day. Most likely, the two stars lost touch over the years. Reeves, of course, became increasingly busy with his movie career as the 1990s went on. And Barrymore eventually started a production company and several other business ventures. But who knows? Perhaps a reunion is in order.