Keanu Reeves Has Been Reimagined Into 9 Disney Princes Thanks to An Artist
There are a few popular actors who have gone through major career revivals in recent years for one reason or another. Brad Pitt is one of these actors, along with Michael Douglas. However, the actor who has far and away become one of pop culture's biggest icons over the past several years, with starring roles in buzzworthy movies like John Wick: Chapter 3 — Parabellum and Bill & Ted Face the Music is Keanu Reeves. The actor, who first rose to stardom in the nineties, is enjoying a whole new generation of fans, many of whom have been taking to social media to share their love and respect for the iconic actor. 
How did Keanu Reeves first become famous?
Reeves was not born into a show business family, although his mother did work for a time as a costume designer. Reeves spent his earliest years in Lebanon before his mother moved with him to Australia. Before he was even 10 years old, Reeves started performing for others, appearing onstage in a variety of theater productions. 
By the late '80s, Reeves had started to break into the entertainment industry. His first few gigs were as a correspondence reporter for a Canadian television show and on some TV commercials. Still, by the late eighties, he had landed some roles in movies, with his first big breakthrough being in the 1989 film Bill & Ted's Excellent Adventure.
Eventually, Reeves became a star, appearing in everything from comedies to gothic horror films — and while his acting was sometimes scorned by critics, fans loved him, and he remained a star all throughout the nineties and early 2000s.
Keanu Reeves recently experienced a major career revival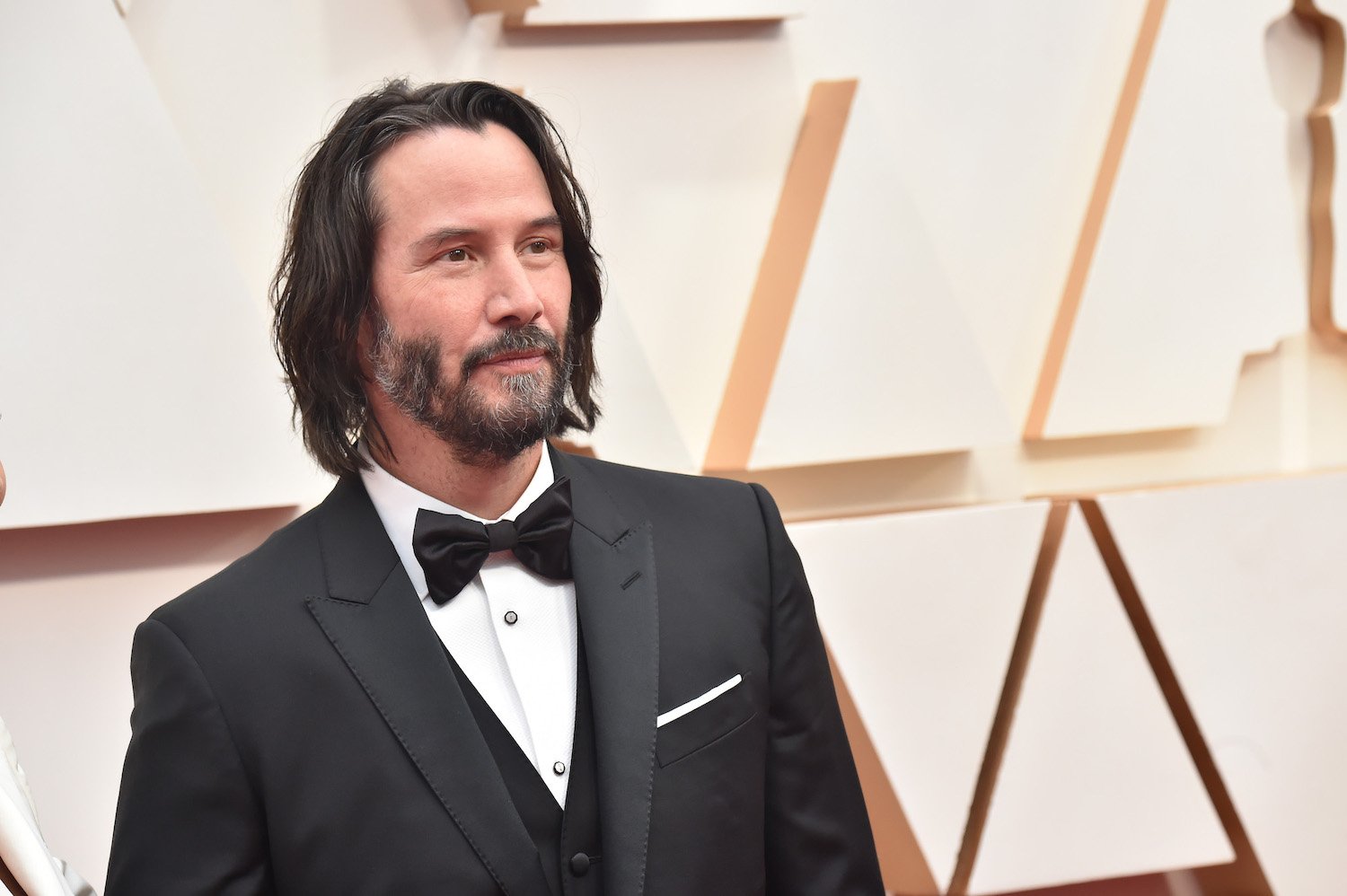 After a few years of focusing on other projects, including several books, Reeves made a big return to form in 2014. He starred in the action thriller John Wick, reminding viewers everywhere of his sheer force of will and talent for bringing action films to life.
In addition to the career revival due to starring in several popular films, Reeves also became a pop culture icon thanks to his fans on the internet.
Fans couldn't stop talking about Reeves's relatability, how kind he is to random strangers, and how he truly seems to have intense respect for everyone that he meets. Furthermore, many believe that Reeves is totally unaware of his celebrity status, and lives his life just like an average man trapped in a movie star's body. 
An artist envisioned Keanu Reeves as all the most popular Disney princes
A popular artist's re-envisioning of him as a series of classic Disney princes. The artist, Crystal Ro, featured Reeves drawn into frames of Disney movies such as Cinderella, Snow White, and The Princess and the Frog.
"I drew Keanu as Disney princes because it felt right," Ro captioned her post that featured the images. Not surprisingly, fans immediately loved the illustrations, and the pictures quickly went viral.
"Keanu's already got the horse-riding and fighting skills, so he could easily slay Dragon Maleficent," Ro wrote, to accompany her picture of Keanu Reeves as Prince Philip in Sleeping Beauty.
Of Keanu as Prince Eric in The Little Mermaid, Ro said that "Keanu would probably jokingly introduce himself to Ariel as the Duke of Ted and say, 'Something is afoot under the sea.'" The artist, who works at BuzzFeed, even did a charming illustration of Reeves as the Beast in Beauty and the Beast.
Clearly, Reeves has more than captured the imagination of the public, and he isn't going anywhere anytime soon — with several major projects on the horizon, it seems likely that Reeves will continue to be a major star for years to come.