Keanu Reeves Once Got Hit On by a Fan During a Talk Show Appearance
A Keanu Reeves fan found a clever way to hit on the star when he appeared on The Graham Norton Show. A game of audience confessions had one woman sharing her "I have never…" admission about Reeves and his reaction was too sweet.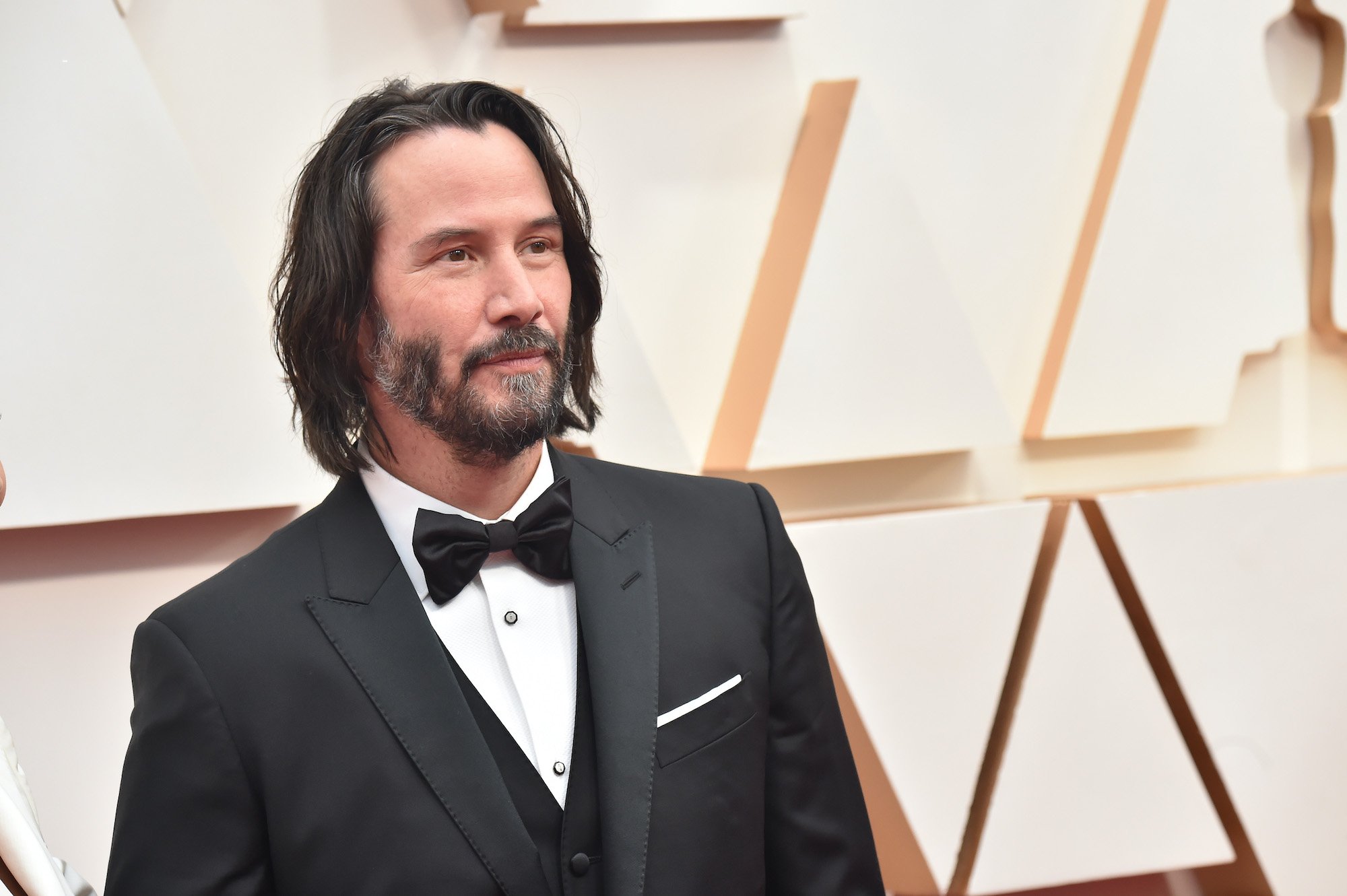 A fan hit on Keanu Reeves during a talk show appearance
During Reeves' 2011 appearance on The Graham Norton Show, the conversation turned to common things people haven't done in a game called "I Have Never."
Norton explained, "You have to think of something that everyone's done" and another guest, comedian Marcus Brigstocke, said, "I have never eaten a McDonald's hamburger." Norton said, "I have never seen a Godfather movie."
Reeves was shocked, saying, "What? Good god, man."
Norton asked if Reeves had an "I have never" example, noting, "You've probably done everything… you've traveled through time." The actor couldn't come up with anything ordinary, saying, "I've always wanted to go into outer space."
Norton then took the question to the audience to get some audience answers, with people offering up, "I've never had baked beans," "I've never been on an airplane," "I've never read or watched Harry Potter or Lord of the Rings," and "I've never seen any Matrix movies."
One woman used the opportunity to hit on Reeves, saying, "I have never kissed Keanu Reeves."
The actor smiled as Norton responded to the Reeves fan, "Good try… and you never will."
Keanu Reeves shared his terrifying motorcycle accident story
Reeves also shared one of his motorcycle accident stories on the show, explaining, "It's a weird thing, I've had some good luck and some back luck" with riding.
"The bad luck is I've got a fake tooth, I've got a huge scar here [on his leg]. I've got a plate in my neck," Reeves explained. "But that's not all just the motorcycles, but yeah, I've come off the bike a few times."
Reeves went on to detail the accident that left his leg scarred. "Yeah, that was the one where a car pulled out in front of me and I was kind of trying to decide … this was just after I had the plate in the neck … and I was deciding as I was kind of about to hit the car," he shared.
"I started to veer but then the car saw me and started to move and then he stopped. And then I was just like, 'Oh man," Reeves continued.
He attempted to make a split-second decision about "whether to drop the bike or jump off the bike and go over the car." There was no time to sort it out, however. "By the time I kind of figured that all out I took the bumper off of his car and I ended up sitting on the ground," the actor said.
The outcome was gnarly. "And then that bike was lying over there and then my tooth was cut in half and I had blood in my mouth," he explained. "And then the guy came over and he was freaking out but I was in shock so I was like, 'It's OK.'"
He continued, "The thing about it is as I was sitting there … my skin was open on my shin and bone white is very white. So I kept touching it, [saying to his friend] 'Look how white that is, that's crazy.'"
When a woman came over to find out if Reeves was OK, she realized he was the famous actor, asking the paramedic, "Is that Keanu Reeves?" Then she turned to him and asked, "Can I have your autograph?"