Keanu Reeves Once 'Jumped Out of the Car' to Autograph a Fan's Handmade Sign
It seems Keanu Reeves may actually be living in The Matrix after all since he seems too nice to be real. While many Hollywood A-listers have a bad-boy reputation, only good things can be said about the 57-year-old actor.
Reeves has developed an image of being an all-around nice guy. Despite playing several bad guys throughout his lengthy acting career, he continues to be known as one of the kindest guys in the industry.
Keanu Reeves told an enthusiastic crowd they were 'breathtaking'
Reeves has been in front of the camera since the early 1980s. Born in Beirut, Lebanon, in 1964, the good-natured actor grew up in Toronto, Canada.
His role in Bill & Ted's Excellent Adventure in 1989 launched him into superstardom, evolving in his career to make films such as Speed and My Own Private Idaho. Along the way, the John Wick star has remained humble and is always grateful for his many adoring fans.
The HuffPost reported that Reeves made his appreciation known while speaking to a crowd at the E3 video game conference while promoting the release of "Cyberpunk 2077," a game that features the well-liked actor. When a YouTuber yelled out, "You're breathtaking," Reeves pointed to the crowd, responding, "You're breathtaking. You're all breathtaking."
The 'Matrix' actor autographed a fan's handmade sign
According to Insider, Reeves was on his way to the set of Bill & Ted Face the Music when he saw a handmade sign in someone's front yard that read, "You're Breathtaking!"
Reeves reportedly "jumped out of the car" to autograph the sign, kneeling in the grass to scribble his name and write "You're Breathtaking!" He also wrote "Stacey" at the top of the sign as a "possible inscription to the person who made the original sign."
When Bill & Ted screenwriter Ed Solomon posted a photo of the heartwarming moment to Twitter, fans went wild. Referring to the A Walk in the Clouds actor as "the best human on the planet" and "good guy Keanu," they could not stop singing his praises.
Fans were so impressed with his kind gesture, they started a petition to have him named as Time magazine's person of the year. Calling him "the most wholesome person alive," the petition was signed by 160,000 admiring fans.
When Reeves learned from People that he was being referred to as the "internet's boyfriend," he casually responded, "That's wacky. Well, the positivity's great."
Keanu Reeves really is a nice guy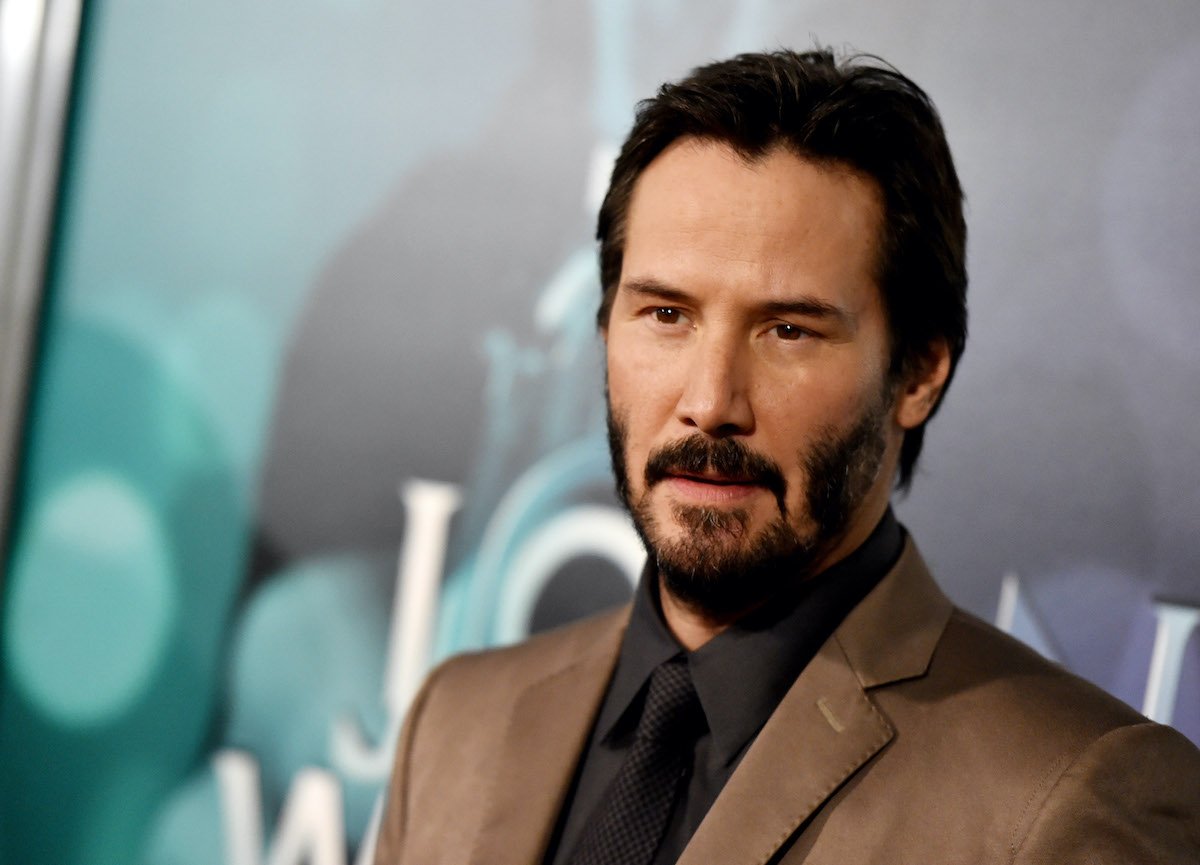 There has been plenty of proof over the years that Reeves really is a nice guy. Not only is he respectful of women, but chivalrous as well. Insider reported he once gave up his seat on a crowded New York subway train for another passenger carrying a heavy bag.
In 2019, he organized transportation to San Francisco for a group of stranded passengers forced to make an emergency landing en route to Los Angeles. Not only did the Always Be My Maybe star join the group, but he offered fun facts about California and played country music on his phone along the way.
Reeve's is not only kind but generous as well. Little Things reported the philanthropist "has been quietly donating millions to children's hospitals for over a decade." He also donates to cancer research in honor of his sister, who was diagnosed with Leukemia. The well-liked action hero has an unnamed charitable foundation and reportedly told Ladies Home Journal, "I don't like to attach my name to it. I just let the foundation do what it does."