Keanu Reeves Just Admitted He Doesn't 'Have Anyone' in His Life
From his humble beginnings in Bill & Ted's Excellent Adventure to his rise to fame in The Matrix and now his cult following with John Wick, there's no doubt Keanu Reeves has solidified his legacy as a Hollywood great. And it's not necessarily his acting skills that have made his most famous. While Reeves is certainly good at developing his characters, it's his reputation as being one of the kindest men in the industry that has made fans truly adore him.
We've been seeing a lot of Reeves lately, especially with the success of John Wick 3 and his upcoming role in Toy Story 4. And he's also gotten a bit personal with interviewers. Most recently, he even admitted that he's quite a lonely man with no one in his life.
Keanu Reeves is well-known for his tragic past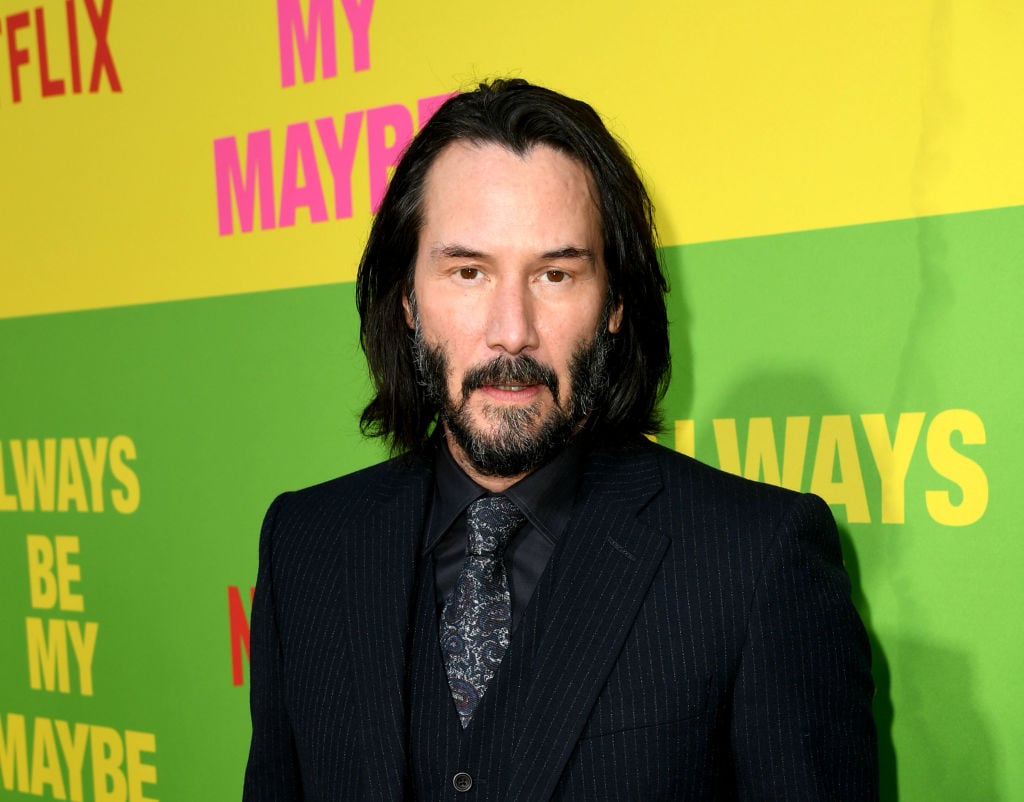 He may not talk about his past tragedies, but there's no doubt Reeves has been through a lot in his life. When he was 3, his father walked out on his family, and his childhood didn't get much easier from there. He changed schools often until he eventually dropped out of high school at the age of 17. Reeves has also noted his dyslexia made school more difficult for him.
While he's certainly made a name for himself in Hollywood, he's loved a number of loved ones along the way as well. River Phoenix was one of Reeves' best friends, though the young actor famously died of a drug overdose. And Reeves was also prepared to have a baby with his actress girlfriend in the late '90s, Jennifer Syme. Sadly, their daughter was stillborn, and it seems the tragedy caused a rift between Syme and Reeves, as they broke up soon after but remained friends. To add on to Reeves' grief, Syme then died in a major car accident. And while he doesn't often discuss his grief, he has been known to avoid major relationships since then.
He recently admitted during an interview that he's lonely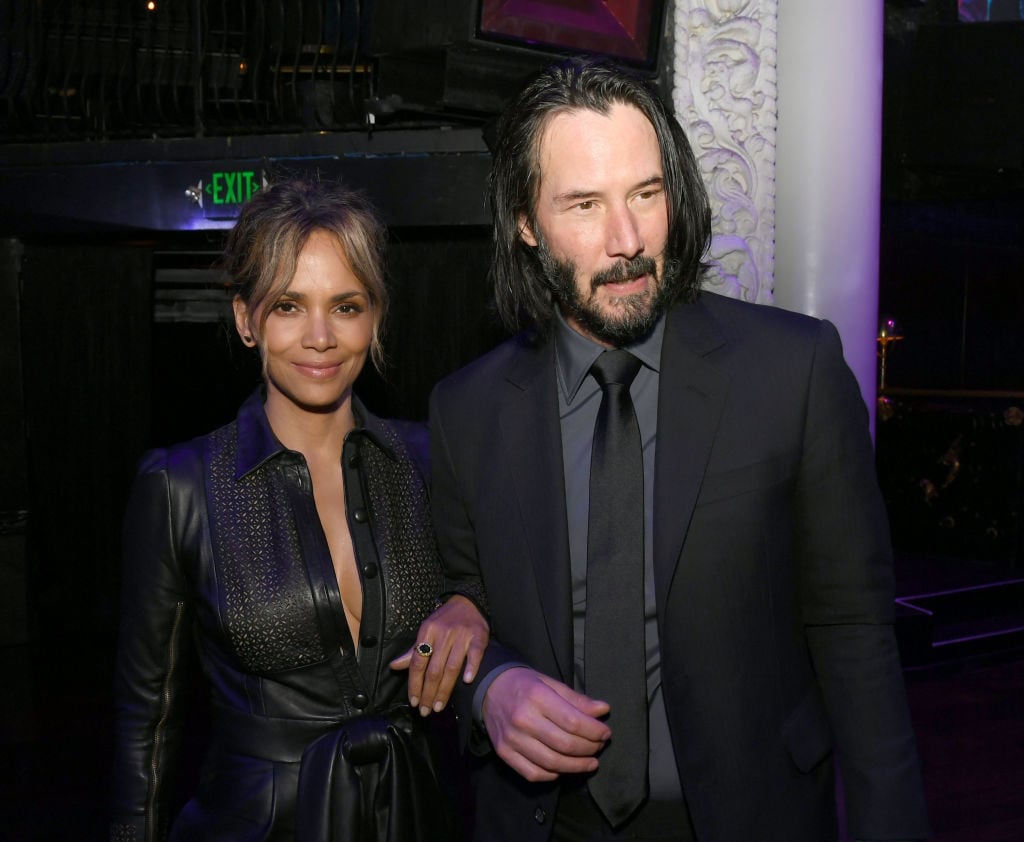 He may not be currently dating anyone, but it seems Reeves may still have a soft spot for the idea of love, marriage, and having a family of his own. During a recent interview with Star2, he admitted his loneliness and talked a bit about his romantic life. "You know, I'm the lonely guy. I don't have anyone in my life. But if it does occur, I would respect and love the other person; hopefully it'll happen for me," Reeves said. He then added that his loneliness isn't something he's too worried about, but it's clear if the opportunity for love arose, he would be open to it.
In an interview with Esquire a few years back, Reeves also mentioned the idea of settling down — but he seemed to think he may be too old to have children now. "I'm too … it's too late. It's over. I'm 52. I'm not going to have any kids," he said at the time. He also added that the years have really flown by, and he's starting to really think about all the things he wants to accomplish in life while he still can. "It's just, 'Oh my God. OK. Where did the time go? How come things are changing? How much time do I have left? What didn't I do?'" he said.
Fans are pushing for him to date Sandra Bullock or Charlize Theron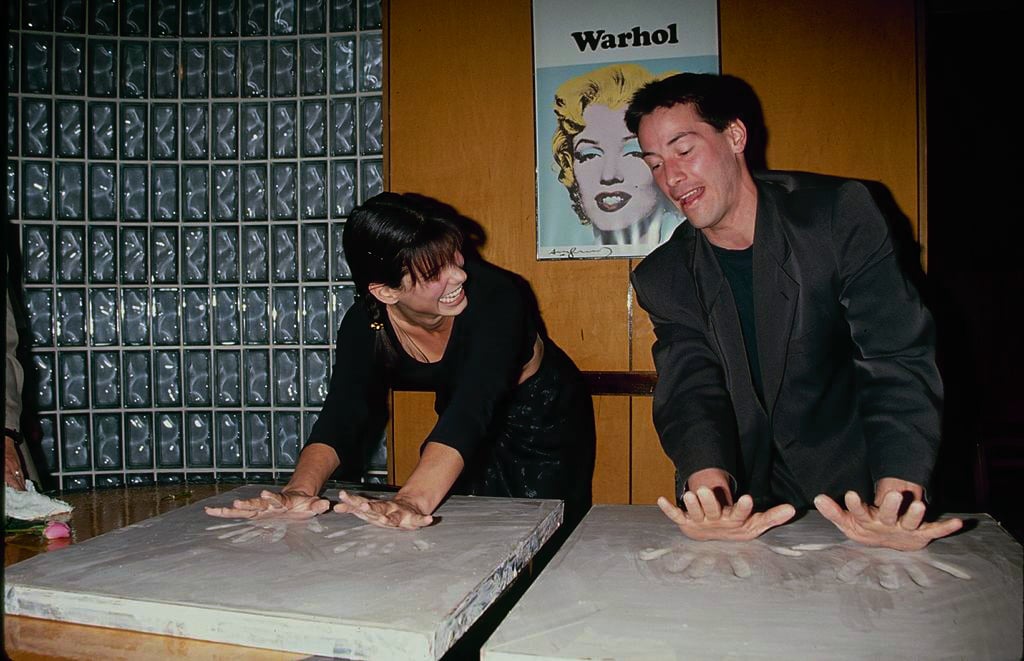 He may be single now, but fans would love to see Reeves date either Sandra Bullock or Charlize Theron. Recently, Ellen DeGeneres told Reeves when he visited her show that Bullock was interested in him when the two actors filmed Speed — and Reeves dropped his own bomb on the subject. "She obviously didn't know I had a crush on her either," he told DeGeneres, which prompted many to want a Reeves-Bullock reunion.
As for Charlize Theron, the link between the two is less clear here, but fans would love to see them get together. According to Metro, Theron has said she's "shockingly available" and has been "single for years," which is all the internet needed to hear. As one Twitter user mentioned, "Someone needs to set up Keanu Reeves and Charlize Theron. This is America's next royal wedding."

Check out The Cheat Sheet on Facebook!