Keanu Reeves Loves This Movie of His Even Though Only '8 People Have Seen It'
Keanu Reeves movies can be some of the biggest of all time, like Speed, The Matrix and Toy Story 4. He also takes chances on indie films. Some of those little-seen gems are acclaimed like My Own Private Idaho and The Gift. Others seem to just disappear.
Fortunately, they're all still there. If you want to see the Reeves movies that are important to him, he's got a few recommendations. In a 2017 appearance on the Nerdist podcast, Reeves told host Chris Hardwick about the movies he hopes his fans still discover.
Keanu Reeves movies you should discover
There are plenty of Reeves movies still to discover. They're not all action packed extravaganza like John Wick, romances like The Lake House or intense dramas like The Devil's Advocate. One 2012 indie called Generation Um… is close to Reeves' heart.
RELATED: Keanu Reeves Once Said 'Point Break' Director Kathryn Bigelow 'Changed My Life'
"The thing that lasts is really my experience making it and the film that got made," Reeves told Hardwick. "For me a film that I did called Generation Um…, I think there's eight people who have seen it but I love that film and I love the work that's in it from myself and the other actors, the director, and everybody. Pieces like that you're like oh, I wish people would watch Generation Um… It's a nice movie. But they didn't and that's a drag."
Who are the characters in 'Generation Um…'?
Reeves plays John Wall, a New Yorker who spends his birthday with party girls Violet (Bojana Novakovic) and Mia (Adelaide Clemens). The trio looks for answers to their aimless lives. Reeves at least takes solace in the fact that people occasionally discover Generation Um… on streaming services like Amazon Prime.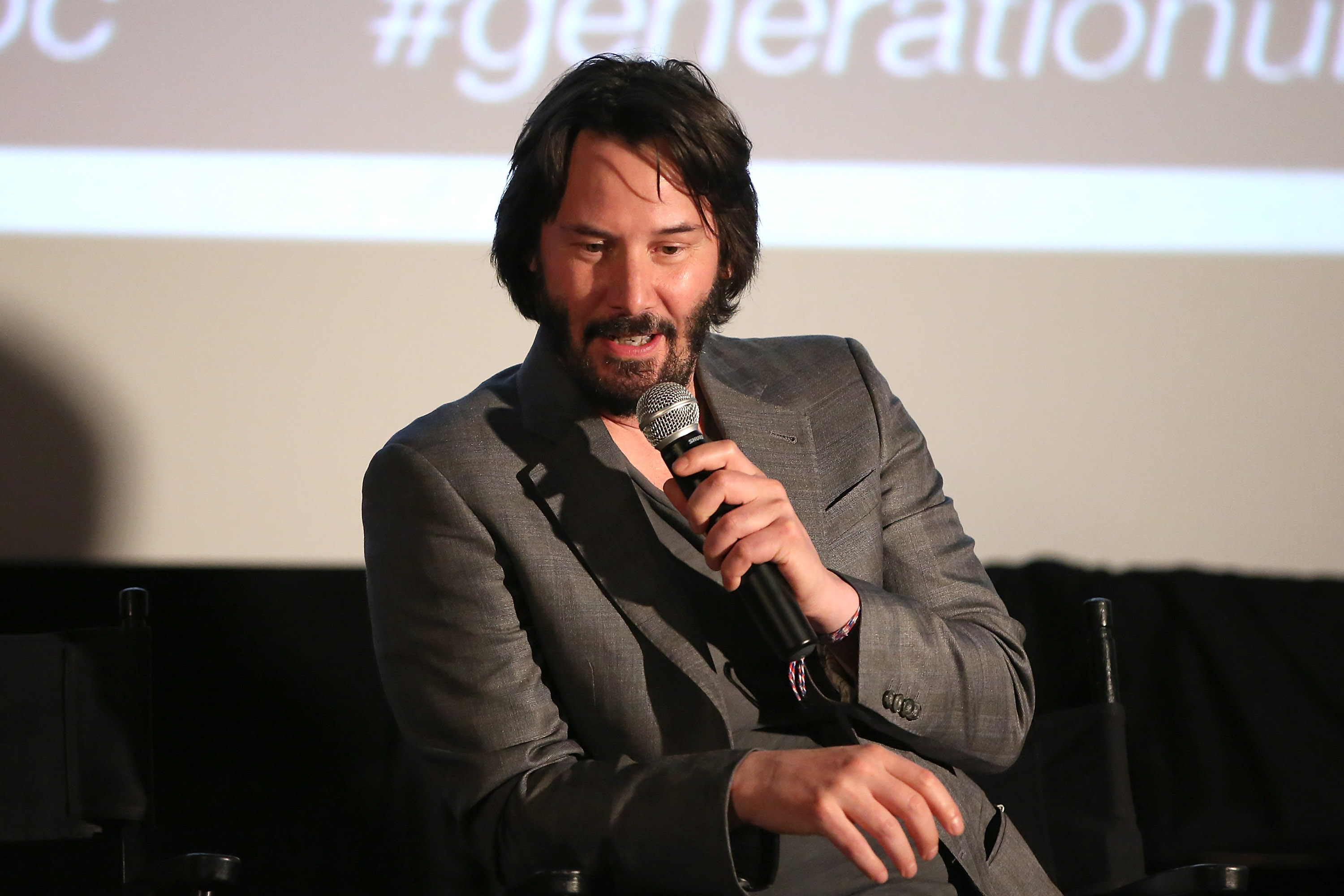 RELATED: How Did Keanu Reeves Get Into Acting?
"That's the thing," Reeves said. "It's one of the cool things about digital exhibition and distribution that's happened over the past eight years. Films are having a different life but they have the opportunity of being seen. So you will get that response on the street of 'Oh, I saw Generation Um… That was weird.' You're like, 'Yeah, cool, you saw it? Yeah.'"
More Keanu Reeves movie recommendations
Reeves listed off a few more of his little seen movies he hopes his fans will discover.
"Private Lives of Pippa Lee, A Scanner Darkly, what else we got floating out there?" Reeves said. "The Kung Fu movie I made, Man of Tai Chi. Have you seen the documentary I did called Side By Side? About the transition from photochemical film and then digital, it's a good one."
Reeves plays a love interest to Robin Wright in Pippa Lee. A Scanner Darkly is a sci-fi movie in which Reeves and all his costars are animated over. Reeves directed and played the villain in Man of Tai Chi, a martial arts extravaganza fans of The Matrix and John Wick should see. Side By Side features Reeves interviewing filmmakers like James Cameron and Christopher Nolan about the transition from film to digital.