Keanu Reeves Made Octavia Spencer Cry 'Like a Baby' on Her Birthday
Keanu Reeves built his career by playing tough guys in movies such as The Matrix and John Wick. But in real life, he's said to be one of the nicest celebrities in showbiz.
Over the years, so many stories about his kindness and warmth have come out — from sweet fan interactions to his charitable efforts. Most recently, actor Octavia Spencer recalled how Reeves surprised her on her 50th birthday with something that left her in tears.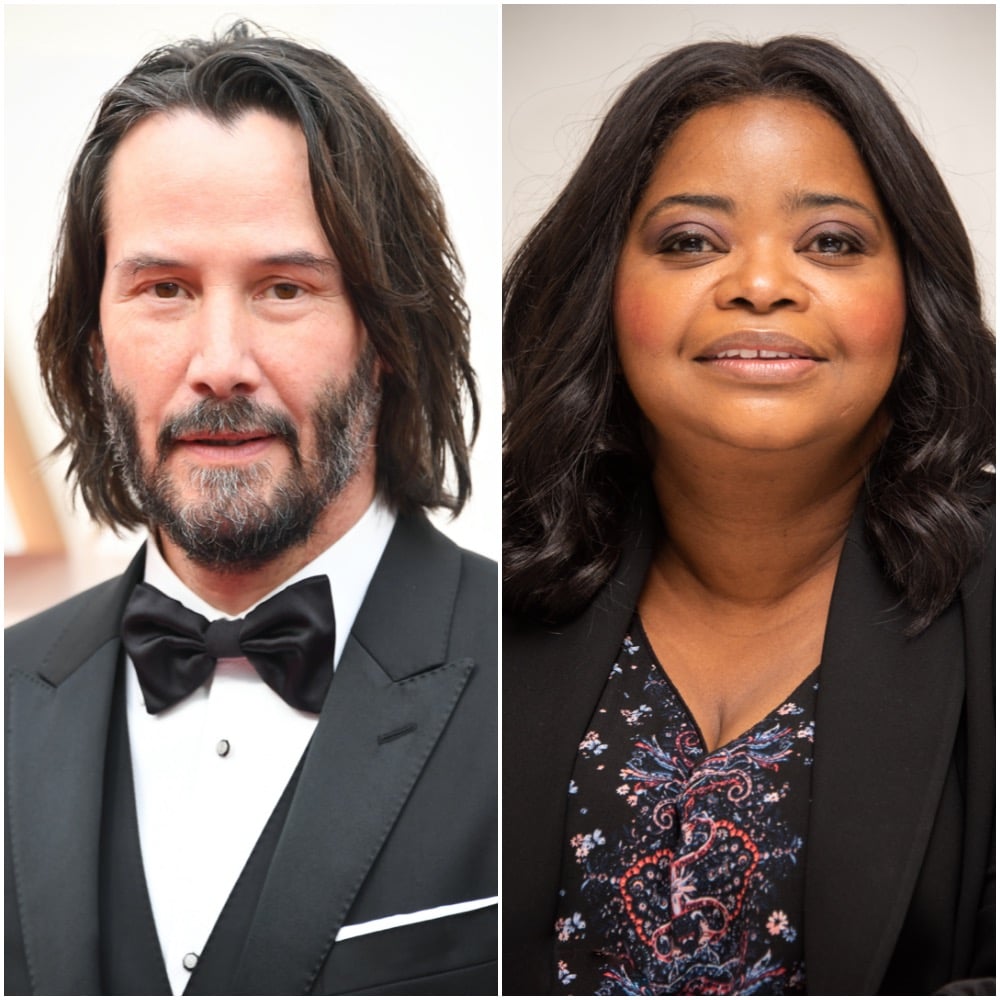 How Octavia Spencer celebrated her 50th birthday
Spencer kicked off her birthday on May 25 with a video shared on Instagram. "Hey, y'all. I'm sitting out here in the backyard, drinking some sangria, eating some potato chips, listening to Ronnie Milsap, celebrating my birthday," she said. "Celebrating the big 5-0."
She suggested that it would be a relaxed day due to the coronavirus (COVID-19) pandemic, which has led to social distancing orders and global travel restrictions. But as it turns out, her friends had planned a virtual surprise party for her.
Spencer talked about the event in a second video posted the following day, but she did not share many details. However, she expanded on it more in a new interview, revealing it included Reeves.
RELATED: What Is Octavia Spencer's Net Worth?
Octavia Spencer was surprised by Keanu Reeves on her 50th birthday
Spencer discussed her birthday festivities in an Oct. 22 interview on Jimmy Kimmel Live. Initially, she said, she'd wanted to mark the occasion with a birthday dinner and a trip to Hawaii. But those plans changed in the wake of the coronavirus pandemic.
With little options left, some of her friends decided to surprise Spencer with a video tribute featuring her colleagues, peers, and others. "They got a lot of people that I've worked with and that I like to do a special video for me," she shared. "It was big."
Spencer noted that there were "a few" celebrity cameos in the video, adding: "Chris Evans is a dear friend. Katy Perry is a dear friend. Then Keanu Reeves, you know like, surprised me and of course, I started crying like a baby, like, 'Keanu! Oh, God!' It was so fabulous."
RELATED: What's Next for Octavia Spencer?
Octavia Spencer got emotional over Keanu Reeves's birthday wish because of their history
As she explained in a 2014 appearance on The Meredith Viera Show, Reeves was actually the first celebrity she met after moving from Alabama to Los Angeles. She had been pulled over on the side of a road after her vehicle broke down, when Reeves showed up to help.
"I had an audition and my car broke down and no one would help me because my car was so dirty until Keanu Reeves," she explained. "He was on a motorcycle and had his little motorcycle helmet and sunglasses and was like, 'Hey, you need some help?' And I kid you not, I was gonna have him get in and I was gonna push it and he was like, 'No, no I'm gonna push you.' And I'm thinking, 'Oh he's gonna touch my car!' I was mortified."
Ever since that moment, Spencer has gone to see all of his movies on opening weekend "because that was a sweet thing to do." But she hasn't brought up that experience, telling Viera that she was dressed in a way that she doesn't want to remember.
Knowing their history, we understand why she was so emotional over his birthday shoutout. It really just goes to show how genuine Reeves is and how he really is one of the nicest stars out there.