Keanu Reeves' Motorcycle Obsession Started in Munich
Keanu Reeves has many hobbies and interests outside of acting. One of his biggest obsessions are motorcycles.
There are many reasons why Keanu Reeves is one of the most famous and beloved actors in Hollywood, and one of those reasons is because of how he treats his private life. He, like some actors, likes to keep things low-key, and that's allowed him to maintain a great public image. That said, Reeves is still a human being, and like any human, he has hobbies that he's proud to talk about and share with the world.
Just like many of the action heroes that he plays, he's obsessed with motorcycles, and in fact, he even owns a motorcycle company. Here's a look at Keanu Reeves' love of motorcycles, and how it all started.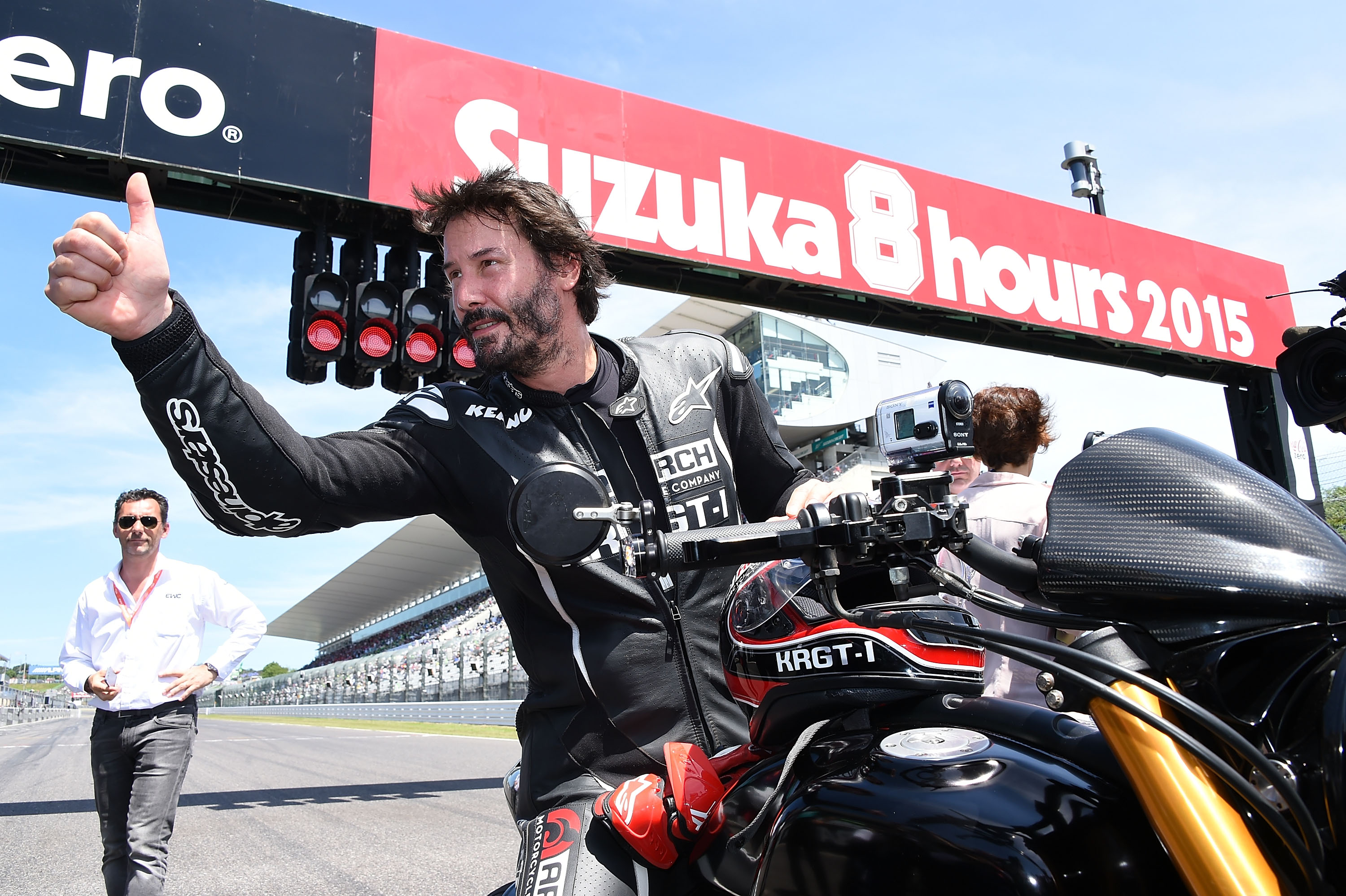 A historic career in Hollywood
Reeves has been acting for decades, and he's made many hit movies along the way. As a result, there are plenty of movies that his fans love him for, and it's almost impossible to list them all out. In his early career, he made hit action movies like Point Break and Speed, but at the same time, he also played many other non-action roles. 
For example, his role in Bill & Ted's Excellent Adventure was purely comedic, and his role in My Own Private Idaho was purely dramatic. After he starred in The Matrix however, he hit a lull in his career as he didn't get many great roles.
But after John Wick premiered in 2014, he's back in his top form, and he's received roles in action movies, comedy movies, as well as in dramatic movies. 
Keanu Reeves has loved to ride motorcycles forever
But, like Red Bull wrote, one thing that's helped keep him going has been his passion for riding motorcycles. In 1986, when Reeves was 22 years old, he was filming in Munich, Germany, and there, he met a girl who was riding a motorcycle. She was riding a Kawasaki Enduro, and he asked her to teach him how to ride. 
Reeves told the South China Morning Post that, any time that he was on break from shooting, he'd go out riding with that girl. He said, "I've loved the sense of speed and freedom it gives you." Surely enough, after he was done filming in Munich, he returned home to Los Angeles and immediately bought himself the same bike, according to Red Bull.
Since then, Reeves has been obsessed with bikes, and he enjoys going on bike rides whenever he's not filming anything. Red Bull even wrote that, whenever he's not filming in LA, he'll often buy a bike in whichever city that he's filming in and ride that bike to set.
Not only that, but when he's done filming, sometimes he'll even keep the new bike that he bought rather than selling it. As a result, he has a pretty big motorcycle collection.
Keanu Reeves still loves his motorcycles
Like the South China Morning Post said, one of the earlier bikes that Reeves bought was a Norton Interceptor. He bought it decades ago, but it's still in his garage and he still looks after it. With that said, while he loves all of his bikes, he recently started making a few bikes to call his own. 
According to Red Bull, Reeves even co-founded a motorcycle company called Arch Motorcycle, and it creates custom bikes that he rides on from time to time. Reeves founded the company with Gard Hollinger, who has more experience in the motorcycle business than Reeves does.
That said, Reeves does play a big role in the company, since, according to Red bull, he test rides many of the bikes. And, like Reeves said about the KRGT-1 that he and Hollinger made, "I feel very lucky to be sitting on this machine."